Atlanta, Georgia —(Map)
Alabama beat Georgia 26-23 in overtime on Monday night. That made them the College Football Playoff National Champions.
But the game did not start off well for Alabama. During the first half, they let the Georgia Bulldogs score one touchdown and two field goals. At the end of the first half, Alabama was down 13-0.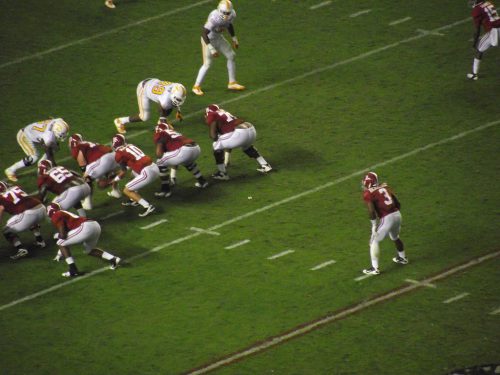 The Alabama coach, Nick Saban, knew he needed to make a change. He put a new quarterback in the game. Tua Tagovailoa is a freshman, so it is his first year in college. He had never started in a college game, but coach Saban picked him to be the quarterback in the second half.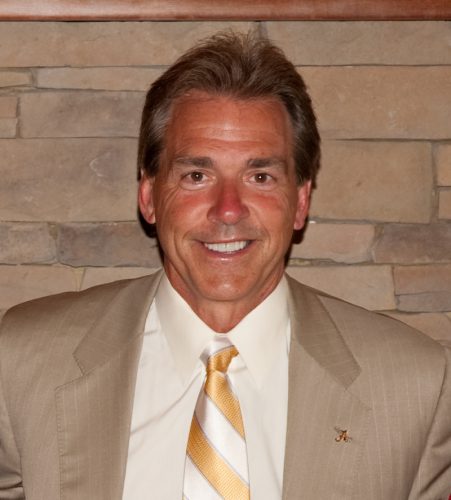 Now most people are saying that the coach made a great choice. Tagovailoa threw three touchdown passes during the second half and overtime. That gave Alabama, also known as the Crimson Tide, the championship.
It wasn't an easy win for Alabama, though. Once Georgia almost intercepted the ball (took the ball away). With four minutes left, Alabama was down by 7 points. But a touchdown and an extra point tied the game. At first in the overtime, Georgia took the lead. But then Tagovailoa threw his final touchdown pass and the Tide pulled ahead 26-23.
This is the sixth time that Alabama's coach Nick Saban has won a national title. Many people say that the choices he made won the game.
😕
This map has not been loaded because of your cookie choices. To view the content, you can accept 'Non-necessary' cookies.