Minneapolis, Minnesota —(Map)
The Philadelphia Eagles beat the New England Patriots 41-33 to become the winners of Super Bowl LII (Super Bowl 52).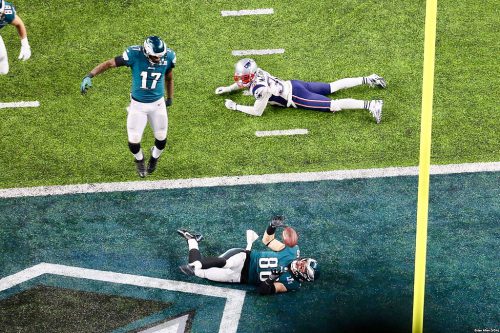 Both teams had 13 wins and 3 losses in the regular season. But most people expected the New England Patriots to win the game. This was the third time the Patriots have gone to the Super Bowl in the last four years. They won the last two times they went. Patriots coach Bill Belichick and quarterback Tom Brady have already led their team to five Super Bowl victories.
The Eagles also had a problem: their regular quarterback, Carson Wentz, got hurt near the end of the regular season. Nick Foles, the new quarterback for the Eagles, did not have much experience as a starter. But that did not matter.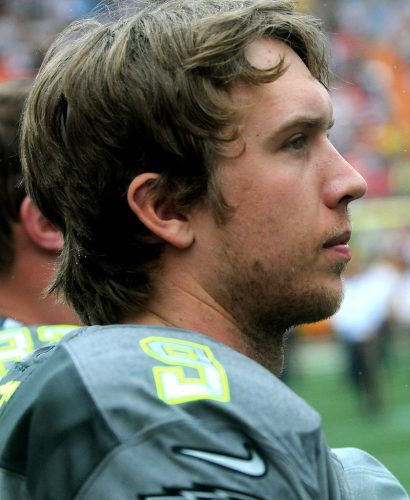 Eagles quarterback Nick Foles was named the most valuable player (MVP). He threw three touchdowns. He also caught and scored a touchdown pass. That is the first time a quarterback has ever caught a touchdown pass in the Super Bowl.
Although both teams scored many times, the Eagles held the lead for most of the game. At halftime they were up 22-12 after Foles scored the touchdown. They were still up 29-26 at the end of the third quarter. But in the fourth quarter, a touchdown put the Patriots in the lead 33-32.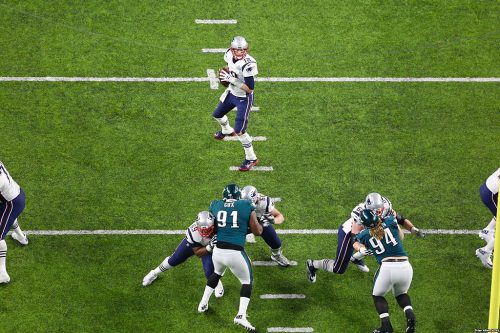 With 2:21 left on the clock, Foles threw a 9-yard touchdown pass. The Eagles got another field goal soon after that, which gave them an eight point lead, 41-33. The Patriots tried hard to tie the game, but they could not. Brady tried throwing a long pass from the 49-yard line and hoping he would get lucky, but it didn't work.
The Eagles won their first Super Bowl ever.
😕
This map has not been loaded because of your cookie choices. To view the content, you can accept 'Non-necessary' cookies.