Moscow, Russia —(Map)
Vladimir Putin has been elected to lead Russia for another six years. This is the fourth time he has been elected president. If he finishes these six years, he will have led Russia for almost 25 years.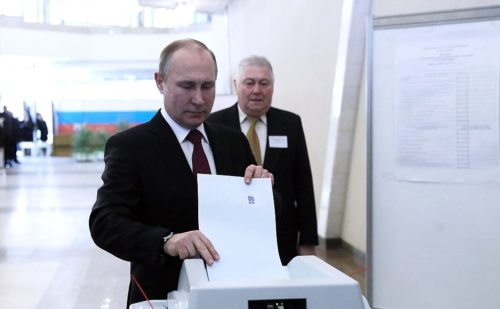 No one was surprised that Vladimir Putin won the election. The strongest person against him, Alexei Navalny, was not allowed to run. Many people think that the other people who wanted to be president did not seem like strong choices. Mr. Putin was also helped by the media (TV, radio, and newspapers). In Russia, much of the media are controlled by the government.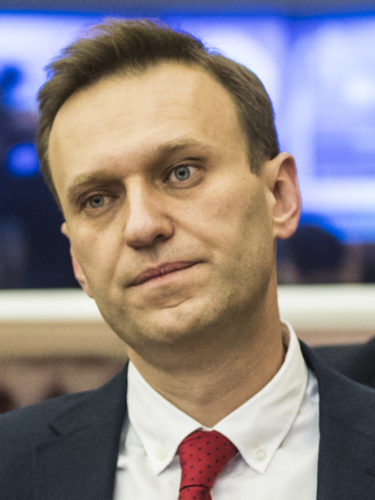 But Mr. Putin is truly popular in Russia. Around 75% of the people who voted wanted Mr. Putin to be their president. Russians think he is tough and they like the way that he stands up for Russia. The date of the election was meant to remind people of how tough Putin is. The election was held four years after Mr. Putin led Russia to take over Crimea. Crimea is an area which belonged to another country, Ukraine.
Mr. Putin was elected president in 2000 and again in 2004. Russia has a law that says a person can only be president two times in a row. So in 2008, Mr. Putin made a deal with a man called Dmitry Medvedev. Mr. Medvedev would be president, but he would make Mr. Putin prime minister. That way Mr. Putin could still run the country.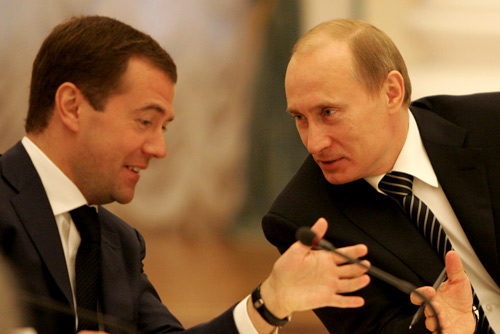 Mr. Putin is 65 years old. Now that he has been elected president two more times in a row (in 2012 and 2018), people wonder what will happen next. Someone asked Mr. Putin if he would change the law so that he can run again in 2024. Mr. Putin said, "What you are saying is a bit funny. Do you think that I will stay here until I'm 100 years old? No!"