Concord, New Hampshire —(Map)
New Hampshire Governor Chris Sununu has invited girls to apply to be the Governor for one day. The contest is open to New Hampshire girls who are in middle school or high school.
The 'Governor for a Day' contest is part of Women's History Month. Mr. Sununu worked with Girls Inc., Girl Scouts, and Granite Girls State to create the contest. Mr. Sununu pointed out that he has a young daughter. He says he wants young people to feel like they can lead.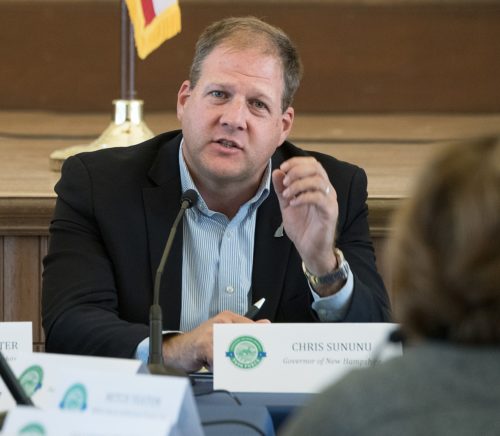 To enter the 'Governor for a Day' contest, girls must finish the sentence: "If I were Governor for a Day, I would…" Girls can write their answers down, or they can make a video that explains their ideas. The governor is not looking for a long answer. Written answers should be no more than 250 words. Videos can only be one minute long. The last day to enter the contest is April 30.
Girls who want to enter the contest should email their answers to: [email protected] or send a video as a private message to Governor Sununu's Facebook messenger account. Girls can also mail their written answers to this address:
"Governor For A Day"
c/o Governor Chris Sununu
107 North Main Street
Concord, NH 03301