Balikpapan, Indonesia —(Map)
A large oil spill near the Indonesian city of Balikpapan has killed at least 5 people and made hundreds of others sick. The oil has spread over 50 square miles.
On March 31, a large fire broke out as people tried to clean up an oil spill. One report said the fire started when people tried to "clean up" the oil spill by burning it off. The fire killed at least five people. The smoke and dangerous chemicals from the fire have made hundreds of other people sick.
Indonesia declares state of emergency as oil spill spreads https://t.co/QcHrXY4HAb

— BBC News (World) (@BBCWorld) April 3, 2018
Around 700,000 people live in Balikpapan, which is on the island of Borneo. The city secretary said that the water in front of the city was like "a gas station".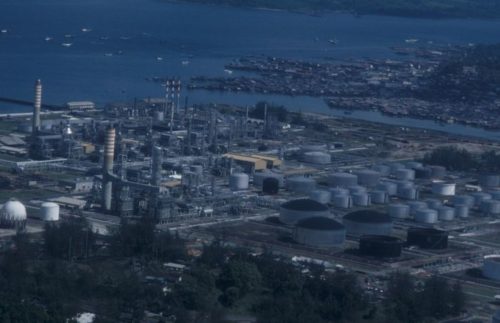 The oil spill seems to have been started when a ship carrying coal tried to anchor itself in bad weather. The anchor caught on an oil pipe and dragged it over 100 yards. The pipe, which was 20 years old, broke.
The pipeline belongs to Pertamina, an oil company that is owned by the government of Indonesia. But for many days Pertamina said the leak was not from their pipe. Later, they sent divers down. The divers found out the the oil was coming from Pertamina's pipe. After that, Pertamina stopped using the pipe so that no more oil would come out. By that time the leak had been going on for days.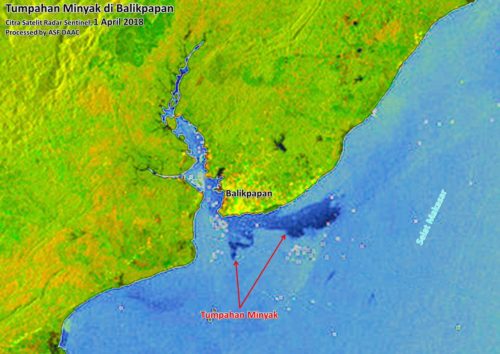 Now the leak covers about 50 square miles and has polluted about 37 miles of land at the edge of the sea. So far, no one has said how much oil has leaked, but by Tuesday, workers had collected about 18,300 gallons of oil. The amount spilled must be many times larger than this.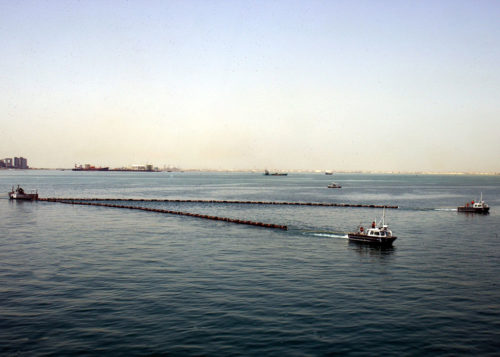 Indonesia has said that this is an emergency. They are working to contain the oil spill. They have put out booms, like floating fences, to try and keep the spilled oil in one place.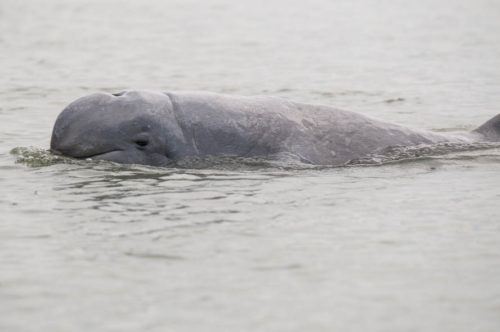 Groups that want to protect the environment say that this is another example of why people should stop using oil. They point out that not just people have been hurt. Animals like dugongs, dolphins, and other sea animals have been killed by the spill. Some of these animals are protected under Indonesian law.
😕
This map has not been loaded because of your cookie choices. To view the content, you can accept 'Non-necessary' cookies.