Dead Sea, Jordan —(Map)
A group of female soccer players has set two world records. In 2017, they climbed a mountain to play a soccer game at the highest height ever. Last week, on April 5, they set a record for the soccer game played at the lowest spot ever.
The games have been set up by a group called Equal Playing Field (EPF). The goal of the group is for men and women to be treated the same way in sports. They also want to show women and girls that they can do amazing things. "All girls deserve the chance to push their own limits," said Laura Youngson, one of the women who started EPF.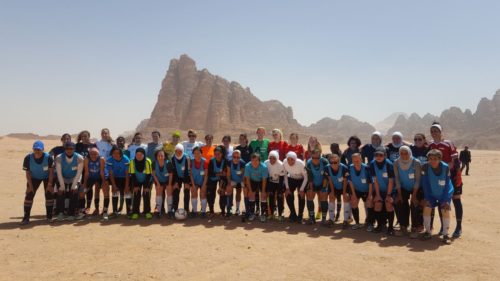 The EPF soccer teams are made up of female players from over 20 countries around the world. Their players have played on national teams, pro teams, and in the Women's World Cup. Some of them have gone on to become teachers, referees, and coaches.
People measure how high a place is by comparing it to sea level – the height of the sea. The height of a place is called the "altitude". EPF teams have now played soccer at the highest and lowest altitudes anyone – men or women – has ever played soccer before.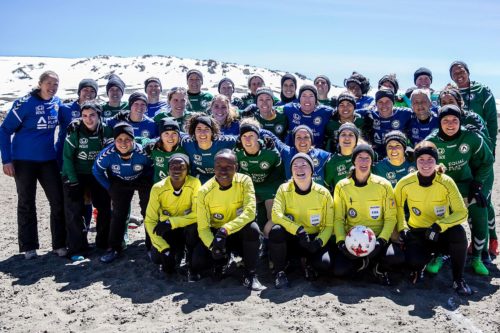 In 2017, the women from EPF climbed almost 19,000 feet to play on Mount Kilimanjaro in Tanzania. This was a world's record for the highest soccer game ever played. It was a hard game. The weather was very cold and the field was made of ash from a volcano, instead of grass. Because Mt. Kilimanjaro is so high, there is not much oxygen in the air. That makes it hard to breathe and run.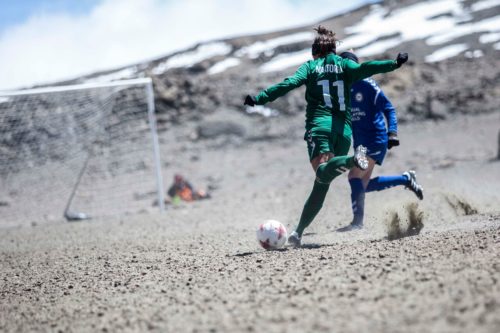 This year, the women actually played over 1,000 feet below sea level. This is possible because of the way the land makes a valley near the Dead Sea. The Dead Sea is not a sea, but is actually a very salty lake between the countries of Jordan, Palestine, and Israel. It is the lowest land in the world.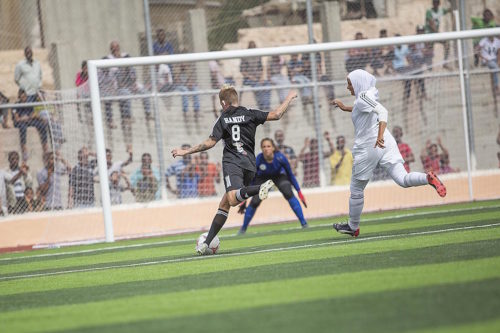 At the Dead Sea, the EPF teams were able to play on an actual soccer field. Prince Ali bin Hussein of Jordan invited EPF to Jordan, and built a field for the game. The players walked over 50 miles to the field, stopping in 5 cities along the way. This time the weather was very hot, but by the end of the 90 minute game, there was a new world record.
The women from EPF did not just come to set records. They spent two weeks in Jordan, teaching hundreds of girls sports skills during soccer camps. They also played other soccer games around the country to share their love of soccer with the people of Jordan.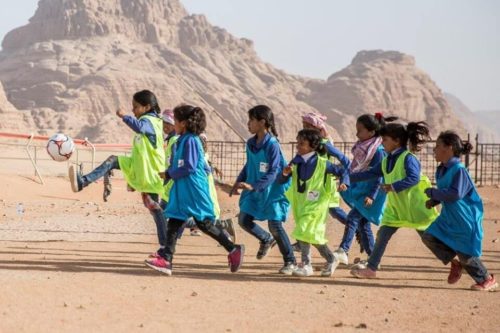 The group says they are planning more events for the future.
😕
This map has not been loaded because of your cookie choices. To view the content, you can accept 'Non-necessary' cookies.