United States, Canada —
At school, at work, and in your homes,
April is the month to celebrate poems
.
A group of poets, called the AAP,
Reminds us to read and share poetry.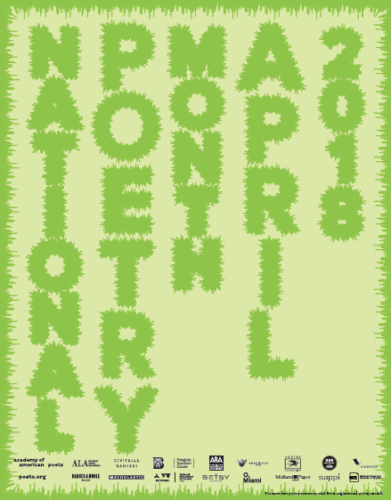 Though many people may not know it,
The US has an official poet.
Tracy K. Smith writes poems for progress.
She was given the job by the Librarian of Congress.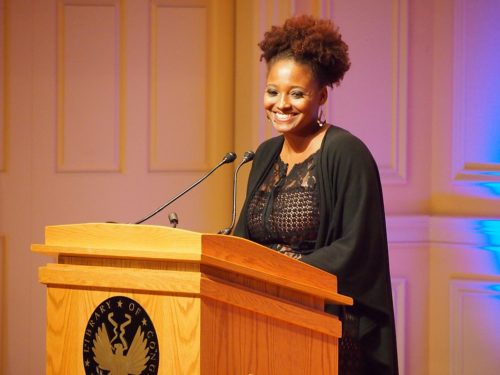 The AAP lists thirty ways
To build poetry into your April days.
Read a poem every day.
(They're good ones, chosen by Tracy K.)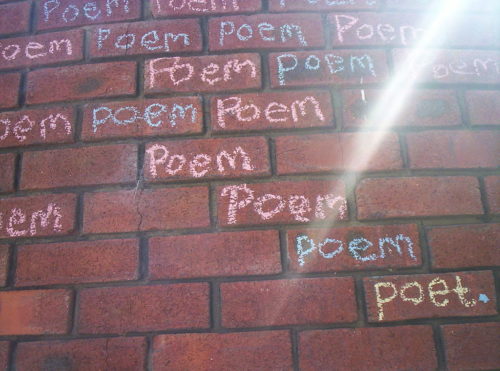 Memorize poems. Share them when you talk.
Write them in colors with sidewalk chalk.
Go to poetry readings, start poetry groups.
Read poems about sports, like those who shoot hoops.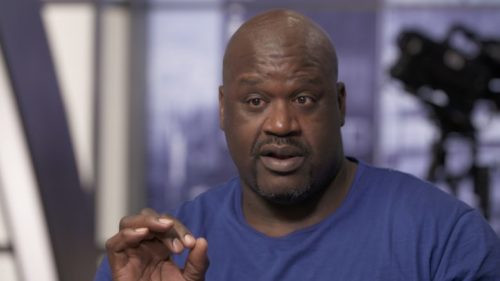 Read a poem, write a letter,
Write a poem, even better!
Some have shared poems after riding a rocket,
But it's simpler by far to keep poems in your pocket.
So go explore poems. Keep this in your minds:
Remember that poems are of all different kinds.
A month full of poetry in the US of A.
Be thankful. In England, they just get one day!
April is National Poetry Month in the US. The idea of the month is to encourage people to read and share poetry, and to remind people about great poems and poets.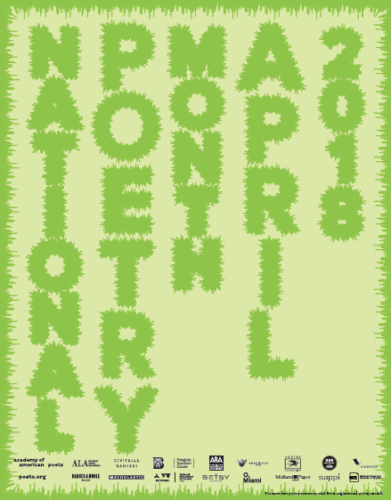 National Poetry Month was started in the US in 1996 by a group called the Academy of American Poets (AAP). The US is not the only country to celebrate poetry. In 1999, Canada also decided to use April as National Poetry Month. In the UK, poetry is usually celebrated on a single day in October called National Poetry Day. UNESCO, a part of the United Nations, chose March 21 as their World Poetry Day.
The AAP has made a list of ways that people can celebrate poetry during April. Some of the ideas include memorizing poems, writing to poets, starting poetry groups, writing poems in sidewalk chalk, and carrying poems in your pocket to share with friends.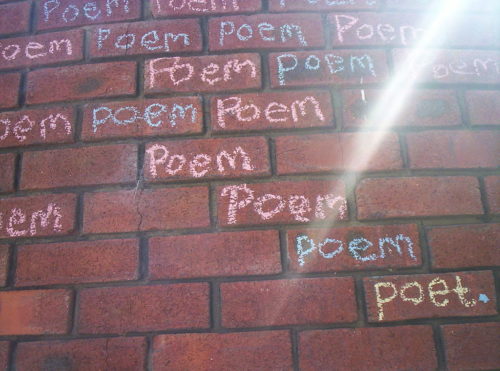 The group is also putting up a new poem every day on their website. The poems are chosen by Tracy K. Smith, who is the US Poet Laureate. The Poet Laureate is the official poet of the US and is chosen by the Librarian of Congress. Ms. Smith is traveling around the US this year. She is trying to bring poetry to places where poems are not a big part of normal life.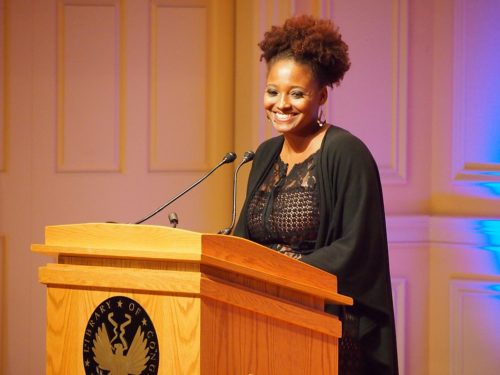 Others are joining the AAP in National Poetry Month. A group called "Poetry in America" has created a TV series. In the series, they talk with poets and other well known people about poems in the US. Basketball player Shaquille O'Neal, Singer Bono of U2, and others are a part of the series. Poetry in America is also offering classes online.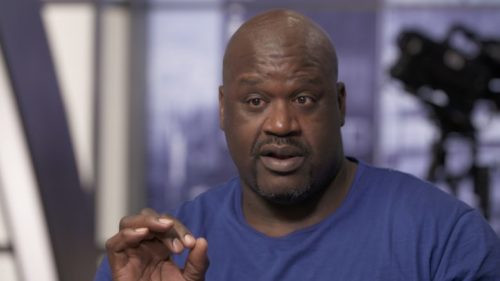 In 2012, astronaut Donald Pettit set the record for taking part in National Poetry Month from farthest away. Mr. Pettit wrote poems while he was on the International Space Station, and shared them with people back on earth.