San Juan, Puerto Rico —(Map)
People on the island of Puerto Rico have had trouble with electricity for months. Recently things have gotten worse. The electricity has gone out twice in less than a week.
In September of 2017, Hurricane Maria hit Puerto Rico and did major damage. It wrecked the phone system and left many people without water. It also ruined Puerto Rico's electric grid – the way electrical power is created and moved around.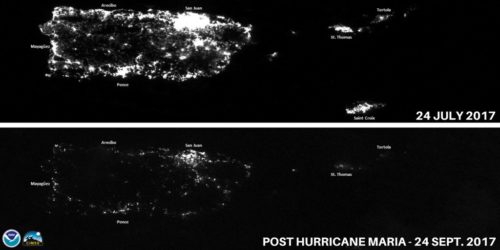 When the electricity goes out, it is called an "outage". Without electricity, house lights, street lights, and stoplights do not work. Other important machines, such as refrigerators, computers, and machines in hospitals also can't run.
Puerto Rico is not a US state, but it is part of the US. The people of Puerto Rico are US citizens. That makes this the biggest and longest power outage in US history.
People have been working to fix Puerto Rico's electrical problems, but the progress has been slow. Three months after the hurricane, nearly half of Puerto Rico did not have electricity. Now it has been seven months, and still not everyone has power.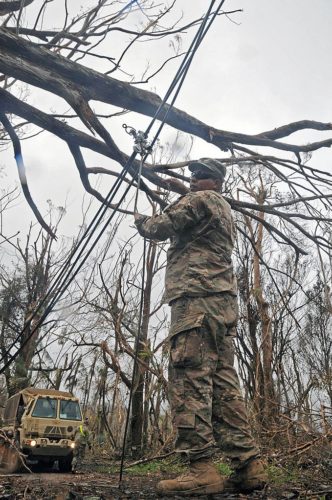 There have also been new problems. Just last week a tree fell on a power line. That one tree took out power for half the island. Around 870,000 people were left without electricity.
So when the electricity company said on Wednesday morning that 97% of the island had electricity, it seemed like good news. But just a little while later, the whole island lost power again. A digging machine got too close to a fallen power line, causing an outage for nearly all of Puerto Rico. It took the power company over 24 hours to get the power back to 97% again.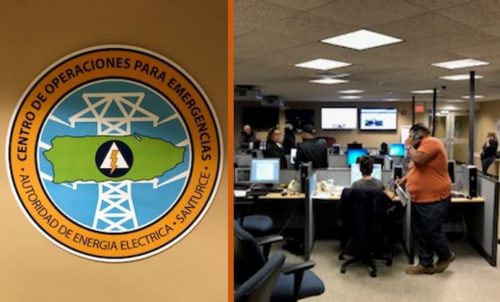 People in Puerto Rico are having a hard time dealing with these problems. Food goes bad when refrigerators don't work. Some people have had to cook over fires since their stoves don't work. Machines, such as computers, TVs, and washing machines, have broken when the electricity went off and on suddenly. Over 135,000 people from Puerto Rico have left since the hurricane hit.
It has been hard for businesses, too. Much of Puerto Rico's money comes from making things, and those factories can't run without electricity. Other businesses that depend on electrical machines have also lost a lot of money.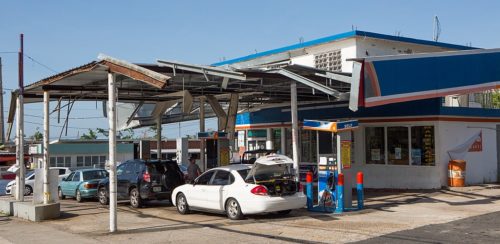 Some people and businesses have decided they want to be in charge of their own electricity. Many people have bought generators – machines that burn gas to make electricity. Other people have bought solar panels. But these answers are not cheap, and not everyone has the money to buy them.
Puerto Rico's electric company is still working to get power to everyone. They are also working to figure out how to stop outages like these from happening.
😕
This map has not been loaded because of your cookie choices. To view the content, you can accept 'Non-necessary' cookies.