Dresden, Germany —(Map)
Last Thursday, workers in Germany used a robot to help make a World War II bomb safe. Old bombs like this are still commonly found in Germany, even though the war ended over 70 years ago.
During World War II, most of the bombs that Germany dropped over Britain exploded. But the Allies (Britain, the US, and others fighting against Germany) dropped over 35 times as many bombs on Germany. Experts think that 15% or more of those bombs did not explode.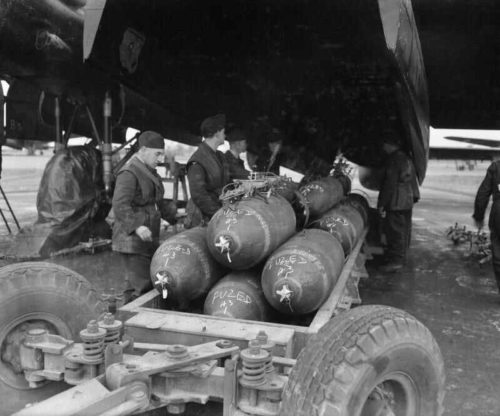 Some bombs were meant to explode when they hit the ground. But many of these did not explode because they hit water or soft dirt. These bombs were often covered over and not discovered. Other bombs had timers that did not go off.
Every year in Germany, people find around 2,200 tons of bombs. That means enough bombs to weigh 4,400,000 pounds. The bombs are often found when people start digging to build new buildings.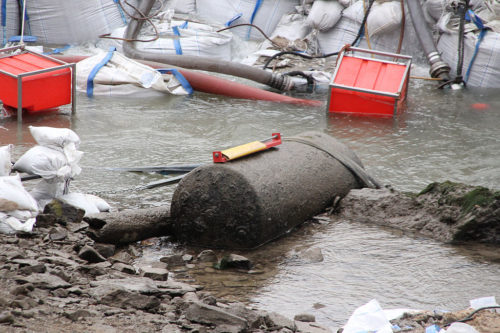 Germany has a special group of workers to get rid of the bombs. These people have to deal with a bomb about once every two weeks. Before they can do anything, they need to get people out of the area. Then they need to defuse the bomb (make it so the bomb can't explode).
Dresden and Berlin were two cities that were very heavily bombed during World War II. Both cities were greatly damaged by bombs. Dresden was almost completely destroyed. Many bombs have been found, but they are still finding more.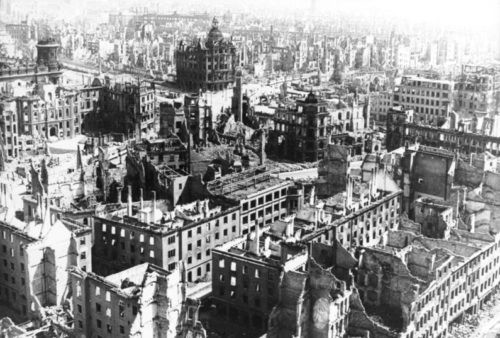 Last Tuesday a bomb was found in Dresden during construction. Over 9,000 people had to leave their homes. The next day, there was a small explosion and a fire as workers tried to defuse the bomb. On Thursday, after police used a robot to put out the fire and cool the bomb down with water, they were finally able to make the bomb safe.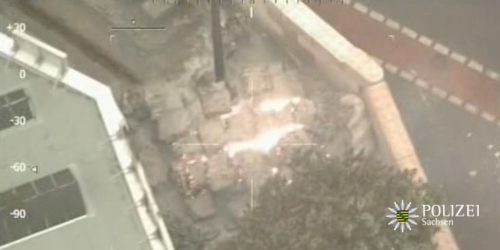 In April, a bomb was found near the main train station in the German capital of Berlin. Around 12,000 people had to leave their homes. The train station, which is used by about 300,000 people every day, was shut down until the workers were able to defuse the bomb.
In der #Heidestr. liegt der Ursprung allen Übels – die #Weltkriegsbombe.

Unsere Feuerwerker vom #LKA stehen bereit. pic.twitter.com/OvMd09dfsD

— Polizei Berlin Einsatz (@PolizeiBerlin_E) April 20, 2018
Earlier in April, over 26,000 people had to be cleared out of an area in a city called Paderborn after someone found a 4,000 pound bomb in their garden. The bomb was buried less than 3 feet in the ground. Workers were able to defuse the bomb.
The bombs in Germany are a strong reminder that the effects of war can go on long after the war is over. As the bombs get older, they get harder to work with safely. Experts expect that they will keep finding bombs in Germany for a long time.
😕
This map has not been loaded because of your cookie choices. To view the content, you can accept 'Non-necessary' cookies.