Los Lotes, Escuintla, Guatemala —(Map)
On Sunday, a volcano in Guatemala erupted. The eruption sent burning clouds of gas and rock down the side of the mountain. About 100 people died and 300 were hurt. Around 200 people are still missing.
The volcano is called "Fuego", which means "Fire" in Spanish. It is about 27 miles (44 kilometers) from the capital of Guatemala, Guatemala City. About 54,000 people live within 6 miles (10 kilometers) of the volcano.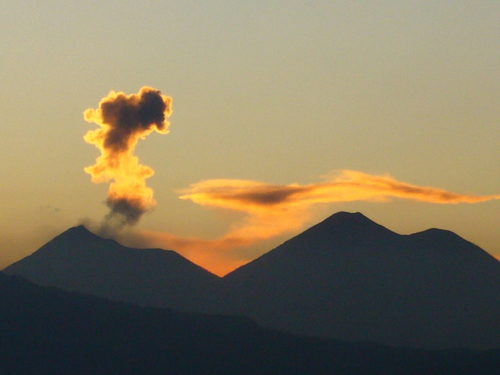 Fuego is one of the world's most active volcanoes. Eruptions with gas and ash can happen as often as every 20 minutes. Bigger eruptions, such as this one, are unusual.
The special danger from this eruption was not lava, but a "pyroclastic flow". That means a super-hot cloud of ash, gas, and rocks from the volcano. Pyroclastic flows can travel very fast, sometimes as fast as 450 miles per hour (720 kilometers per hour). They do not make a lot of noise. A pyroclastic flow can burn everything in its path.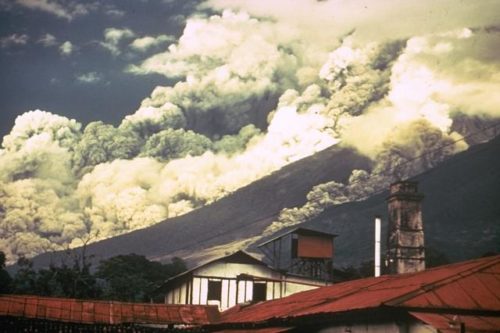 Scientists watching the volcano warned the government about the danger before it happened. But the government did not share the warning with people near the volcano until it was too late. Many people are upset that the government did not warn people in time.
Because it was rainy and cloudy on the volcano on Sunday, people did not notice the clouds of the pyroclastic flow right away. For many people, once they noticed, it was too late.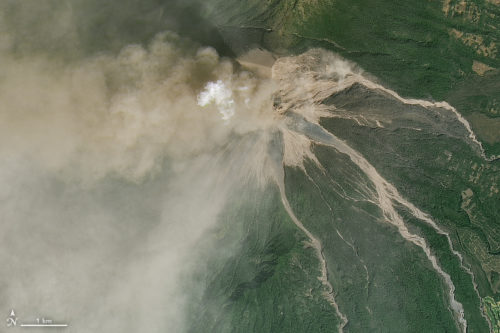 Two villages near the bottom of the volcano were completely destroyed. Most of the people who lived there were poor, and earned money from growing coffee. "In a matter of three or four minutes the village disappeared," one person said.
Around 3,000 people did leave the area in time. Most of them are now staying in Escuintla, which is about 10 miles (16 kilometers) from Fuego.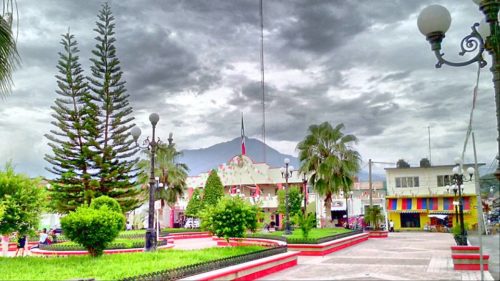 The volcano erupted again on Thursday, which has made things more difficult. Guatemala has asked other countries for help.
For now, the government has stopped looking for missing people in the areas hit by pyroclastic flows. There is too much rain and the heat makes it too dangerous for the rescue workers.
---
Here are some groups working to help people affected by the volcano:
Red Cross
World Vision
GoFundMe
😕
This map has not been loaded because of your cookie choices. To view the content, you can accept 'Non-necessary' cookies.