Osaka, Japan —(Map)
A train company in Japan has created a Hello Kitty Train that they hope will make more people want to travel. The special pink bullet train started running yesterday.
In Japan there are many very fast trains called shinkansen. In English, these trains are usually called "bullet trains" because the front of the train is shaped like a bullet. Bullet trains can go as fast as 150–200 miles per hour (240–320 kilometers per hour).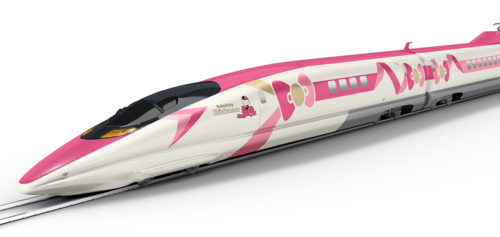 Now the Western Japan Railway Company has created a bullet train based on Hello Kitty. The train is pink, with pictures of bows and ribbons going along the side. Inside, all of the cars will have pictures and colors based on Hello Kitty.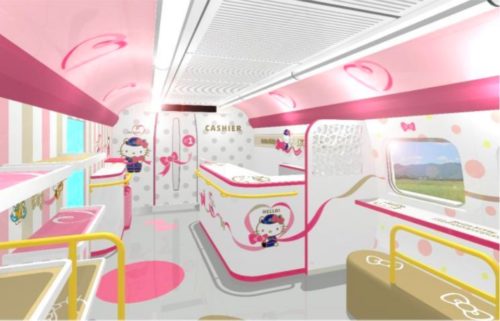 The first car is called "Hello! Plaza". In this car, the company plans to show off and sell things that are made in the areas where the train runs. They hope this will make more people want to travel to these places.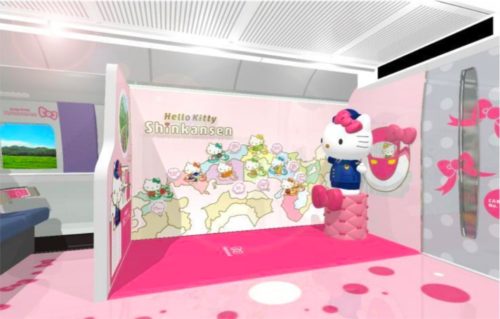 The second car is called the Kawaii! Room. Kawaii means "cute" in Japanese. This car has a large doll of Hello Kitty so that people can take pictures with her.
The rest of the cars will be more like normal train cars. But even these cars will have pictures and colors from Hello Kitty on the walls, seats, and floors.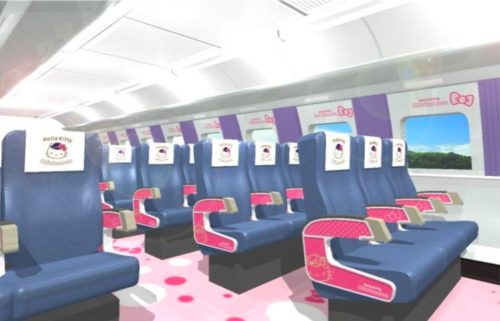 Hello Kitty was first created in 1974 by the artist Yuko Shimizu. The cartoon was created to help sell plastic sandals. Hello Kitty became popular and soon her picture was put on all kinds of things. Even though Hello Kitty is now 44 years old, she still earns a lot of money for her company. In 2014, for example, Hello Kitty earned about $8 billion.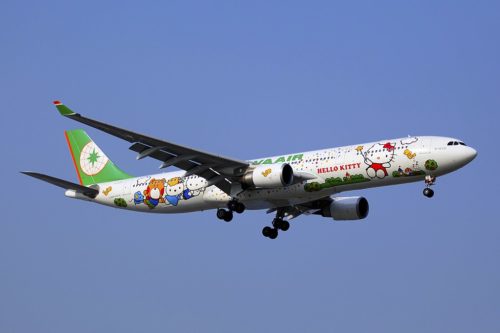 This is not the first time Hello Kitty has been used to decorate a vehicle. The airline company EVA Air in Taiwan has created several Hello Kitty Jets. They started with just one, but it was so popular that they added more. At one time the company had seven Hello Kitty Jets.
😕
This map has not been loaded because of your cookie choices. To view the content, you can accept 'Non-necessary' cookies.