New York, New York —(Map)
Shridhar Chillal holds the world record for the longest fingernails. After 66 years of growing the fingernails on his left hand, he cut them off at age 82. Added up, his fingernails were about as tall as a three story building.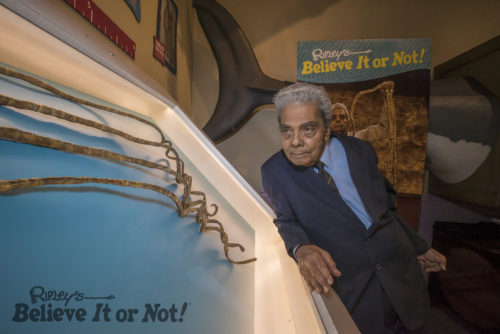 When he was 14, Mr. Chillal was playing with a friend at school in Pune, India. Mr. Chillal wound up breaking the teacher's long fingernail. The teacher told Mr. Chillal that he didn't understand how much work it had been for the teacher to grow the long nail.
Fingernails normally grow about an inch and a half (3.6 centimeters) a year, and long nails can break easily.
Mr. Chillal says that he took the teacher's words as a challenge. He wanted to show that he could learn to take care of something for a long time.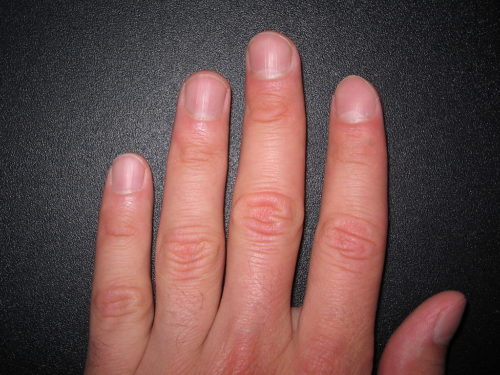 That was in 1952. For the next 66 years, Mr. Chillal grew the fingernails of his left hand. He did it even though his parents warned him he would not be able to get a job and would not be able to find a wife.
Mr. Chillal did both of these things. He took pictures for the government. He used a special handle to hold the camera. When he started the job his fingernails were about 3 inches (7.6 centimeters) long. When he finally left the job, his nails were over 36 inches (91 centimeters) long.
Mr. Chillal got married, had children, and now is a grandfather. His granddaughter came to New York with him.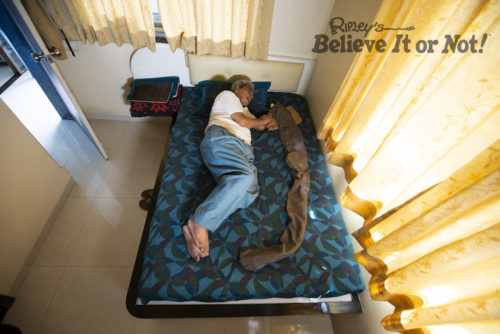 But life with very long fingernails is not easy – even if the nails are just on one hand. His left hand is very heavy and Mr. Chillal must wrap his fingernails in cloth to protect them. He needs help to put on his clothes and to put toothpaste on his toothbrush.
Mr. Chillal says that at night he must wake up about every half hour to move his nails to the other side of the bed. He says that his fingers and his wrist hurt every time his heart beats.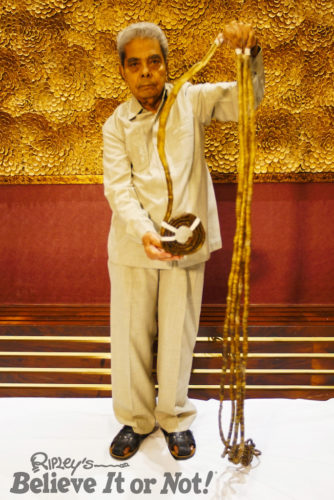 In 1979, Mr. Chillal made it into the Guinness Book of World Records. Added up, his nails are about 29 feet 10 inches (910 centimeters) long. That is as long as a bus or as high as a three story building. His thumbnail is his longest single nail. It is 78 inches (198 centimeters) long – taller than most people.
Cutting Mr. Chillal's nails was not easy. A special tool was needed to grind them off. Now the nails are on display at the Ripley's Believe It or Not! museum in New York City. The museum paid Mr Chillal for his fingernails.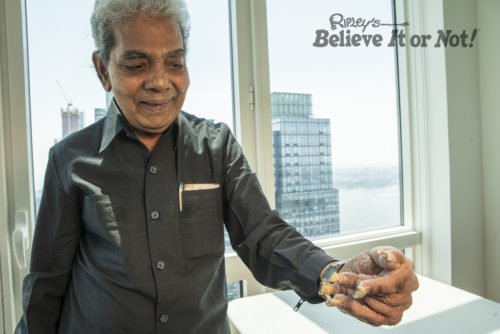 Mr. Chillal said that he was sorry to see his fingernails go, but that he is glad they will be in Ripley's museum. He is sure the museum will take good care of them.
One thing Mr. Chillal is happy about is having a lighter left hand. The weight of the nails has hurt his left hand, so he can't use it well. He hopes that without the long nails, his hand will stop hurting.
😕
This map has not been loaded because of your cookie choices. To view the content, you can accept 'Non-necessary' cookies.