Moscow, Russia —(Map)
France has won the 2018 FIFA World Cup, beating Croatia 4-2. Croatia played very well, but France scored important goals that made it hard for Croatia to come back.
Before the game, many people expected France to win. But Croatia came out strong and seemed to be in control for much of the first half.
Somehow, though, France kept scoring. France's first goal came off of a free kick by Antoine Griezmann. It lightly touched the head of Croatia's Mario Mandzukic and flew into the goal.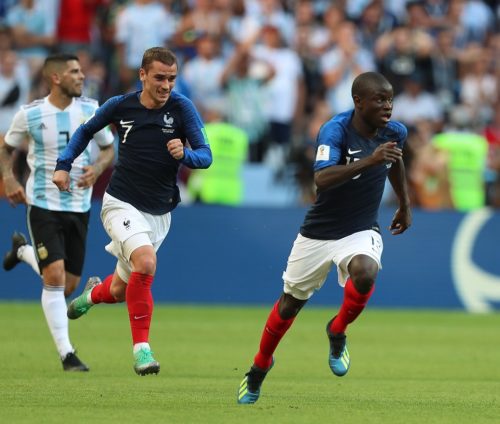 Croatia evened things up with a powerful left-footed goal by Ivan Perisic. But soon after that, the ball touched Perisic's hand, giving France a penalty shot, which Griezmann scored easily.
The hand ball happened quickly and was hard to see. The referee needed to watch the moment again on video to make the decision. FIFA just started using video replays in the World Cup this year, and this is the first time a video replay has made a difference in the score of the final game.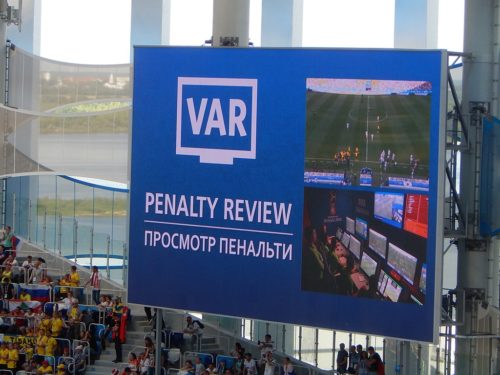 Croatia kept playing well, even in the second half. They actually had the ball about 60% of the time – much more than France did.
But in the second half, France scored some big goals. About 59 minutes into the game, Paul Pogba blasted it in, bringing the score to 3-1.
Six minutes later, 19-year-old Kylian Mbappé scored, too. The only other teenager who has scored in a World Cup final is Pelé, who many people believe is the best player of all time.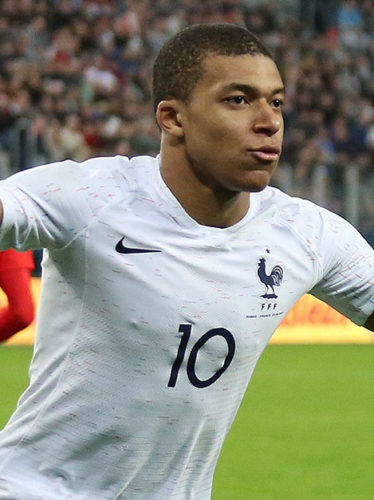 Just four minutes after that, Croatia's Mandzukic got a goal that surprised many people. It really surprised France's goal keeper, Hugo Lloris. Lloris was not careful as he tried to clear the ball from in front of the goal. Mandzukic was pressing him closely and easily kicked the ball into the net when Lloris tried to kick it around him.
Croatia played hard and tried to come back, but in the end France was too strong, and time ran out. "They will be celebrating, but we can hold our heads high," said Croatia's Luka Modric.
?#WorldCup pic.twitter.com/YtscCQvOEi

— FIFA World Cup (@FIFAWorldCup) July 15, 2018
France has only won the World Cup once before, in 1998. At that time, Mbappé was not even born. But Didier Deschamps, who is France's coach now, played on that 1998 winning team.
The leaders of France, Croatia, and Russia were at Luzhniki Stadium, watching the game. French president Emmanuel Macron was very excited by the game and very happy about the final score.
French president Emmanuel Macron celebrating at the Luzhniki Stadium ??#WorldCupFinal pic.twitter.com/grCo51Ok9w

— Indy Football (@IndyFootball) July 15, 2018
Many people were not happy that the World Cup was held in Russia. They thought that Russian president Vladimir Putin was using the World Cup to try and make his country look better. Russia has been having problems with other countries recently. Several countries, including the US, think that Russia tried to change their elections.
In the second half, several people ran out onto the field, stopping the game. These people were from a band that is protesting against Mr. Putin.
😕
This map has not been loaded because of your cookie choices. To view the content, you can accept 'Non-necessary' cookies.