Nidda, Germany —(Map)
Everything seemed ready for a group of patient domino placers to set a world record for the biggest mini domino chain reaction. Until a fly knocked a domino over early and spoiled everything.
A chain reaction is when one single action causes many other things to happen. A domino chain reaction is created by standing many dominoes on end near each other. When the first domino is toppled (knocked over), it hits the next domino as it falls, which hits the next one, and so on. This can also be called a domino run.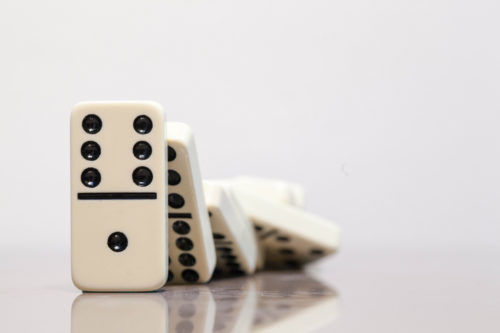 Sinners Domino Entertainment in Germany has made domino chain reactions their business since 2008. Sinners has earned 14 Guinness World Records related to dominos or knocking things over. They make straight domino runs, but they also make very fancy chain reactions, too. They make pictures, walls, and 3D shapes. They have even knocked dominoes over under water.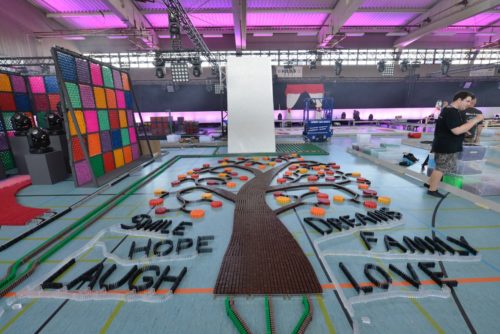 Every year, Sinners puts on a live domino show. During this year's domino show, they were trying to set a German record and four world records. They were able to set four of the records, but one world record was stopped – by a fly.
They didn't have any trouble setting a record for the "most dominoes toppled by a team in Germany". Their chain reaction of 596,229 dominoes beat the old record. Once the first domino was pushed, it took about 12 minutes for all of the dominoes to fall over.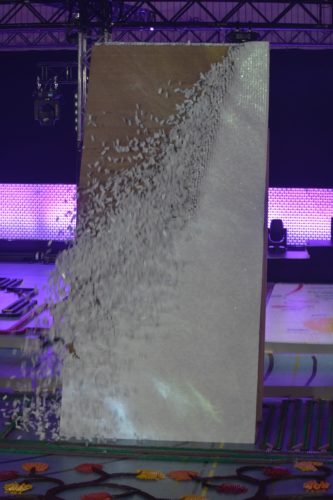 Sinners also set new world records for the longest domino wall, the most dominoes toppled in a spiral, and the most dominoes toppled in a cube.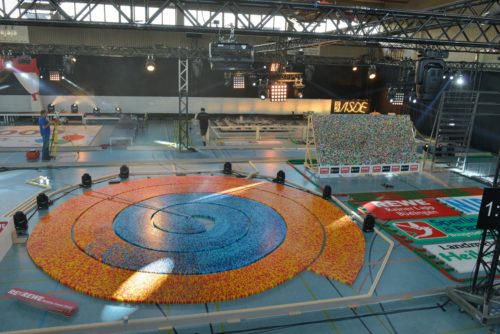 None of this was easy. A group of about 20 people worked for 16 days on the project. They had to carefully place each of the hundreds of thousands of dominoes in each pattern so that they would fall when the first one was pushed.
At one point, they had a big problem. One of the big parts of the domino show – a 3D cube made out of dominoes, fell apart, and they had to spend at least a day rebuilding it.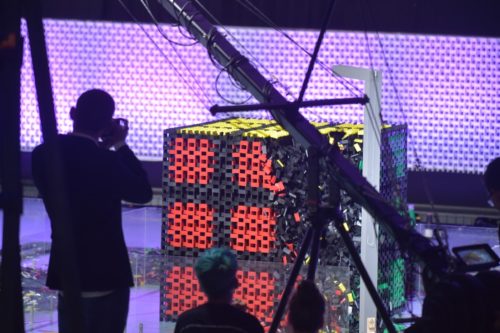 The only record they couldn't set was perhaps the simplest: a single run of 4,000 mini dominoes. Mini dominoes are shaped like regular dominoes, but are much smaller – about the size of a fingernail.
The mini domino run was all set up, but a fly knocked over one of the tiny dominoes. After that, there was no stopping the chain reaction. The people who had worked on it so hard could only watch as the dominos fell. They did not have time to set the mini dominos back up before the show.
But the people who created the show were still happy with the way things turned out. Patrick Sinner, who ran the show said, "All in all, it was a very spectacular and successful show."
😕
This map has not been loaded because of your cookie choices. To view the content, you can accept 'Non-necessary' cookies.