Havana, Cuba —(Map)
On Tuesday, the people of Cuba got a big surprise – free Internet service on their cell phones from anywhere in the country. It was part of a one day test for a service that Cubans will soon be able to pay for.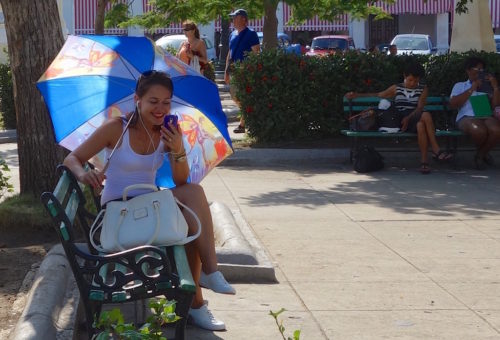 Cuba is a country that has been slow to get connected to the Internet. ETECSA is the only company in the country that can connect people to the Internet. ETECSA is run by the Cuban government, which owns most of the company.
Less than half of the country's 11.2 million people have cell phones. Almost no one has the Internet at home. In fact, until 2013, no one had the Internet at all.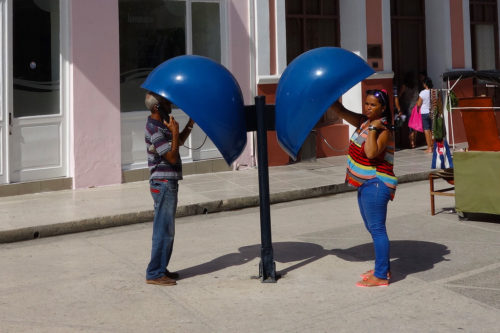 But ETECSA has been adding wifi "hotspots" at parks and other open areas around the country. There are about 600 of these hotspots. So now people can use the Internet. It's just not easy.
People who want to use the Internet need to bring their phone or computer to a wifi hotspot. They can buy a card that will let them use the Internet while they're there. Users pay about $1 to use the Internet for an hour. That's a lot of money in Cuba, where people earn about $30 a month.
#ETECSA hace una prueba gratis de #internet en los móviles y los cubanos se conectan en masa https://t.co/4xDgRXvyhh | Diario de Cuba pic.twitter.com/OqCt6Z3nBm

— Diario de Cuba (@diariodecuba) August 14, 2018
ETECSA didn't say anything about the test ahead of time. But as people began to see that they could connect to the Internet for free, they happily shared the news with other people.
Most people were very excited. One person described it this way on Twitter: "All of Cuba has stopped…nobody's working, nobody's driving, nobody's meeting…everybody's walking around looking at their phones."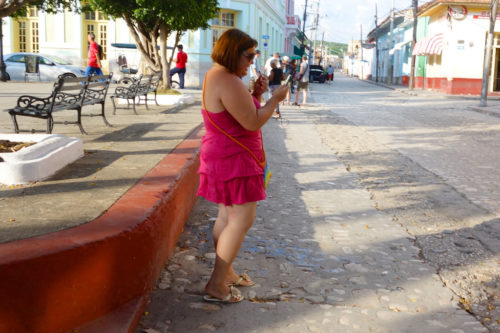 Many people said that the service was slow, but even so, most people felt like it was an important change. Yoani Sánchez told the New York Times, "Yesterday was the first time Cubans had internet access in their pockets."
The test lasted from 11 in the morning until 8 at night. So far, ETECSA has not said when the real service will start up or how much it will cost.
😕
This map has not been loaded because of your cookie choices. To view the content, you can accept 'Non-necessary' cookies.