Kerala, India —(Map)
The southern Indian state of Kerala is having its worst floods in over 100 years. The floods have killed hundreds of people and forced over 300,000 others into emergency camps. Tens of thousands of people are cut off by water and are still waiting for help.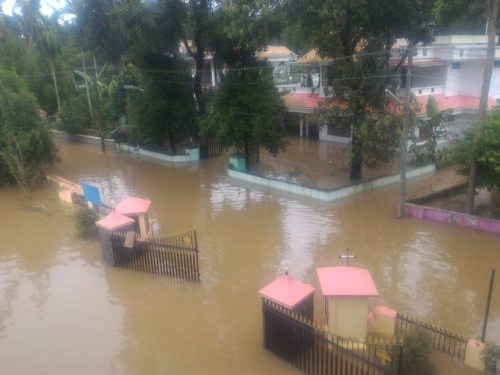 Kerala, India gets monsoon rains from June to September every year. Monsoons are winds that bring lots of rain when they move over warm land from cooler oceans. The winds and the rain they bring can last for months.
But the rain that this year's monsoon has brought is far more than the normal amount. In the last couple of weeks, the amount of rain in Kerala has been 37% higher than normal. In some parts of Kerala, it's been as high as 457% above normal.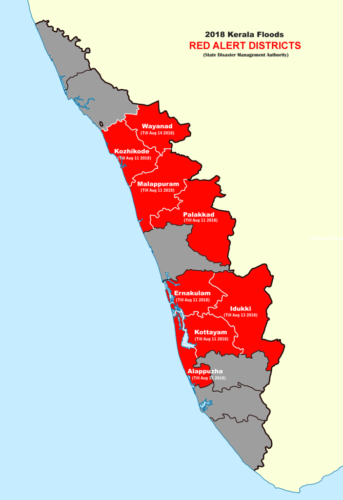 The huge amount of rain has caused flooding and landslides all through Kerala. Tens of thousands of homes have been ruined. Over 6,000 miles of roads have been damaged or destroyed. Whole cities have been cut off by water. Many people are stuck on the roofs or upper floors of buildings, and are waiting for help.
The leader of Kerala, Pinarayi Vijayan, told reporters, "We're witnessing [seeing] something that has never happened before in the history of Kerala."
Kerala needs help'

Yes sir, We are here' ❤️

Volunteers ❤️ Priyadarshini Hall Trivandrum #StandWithKerala #weshallovercome pic.twitter.com/xVKhExmVRF

— J_M (@imJMM_) August 18, 2018
The army, along with other rescue workers, has used boats and helicopters to try to save people who are trapped by the water. The government said that over 82,000 people were saved on Friday. The rescue work has been harder because the rains have not stopped.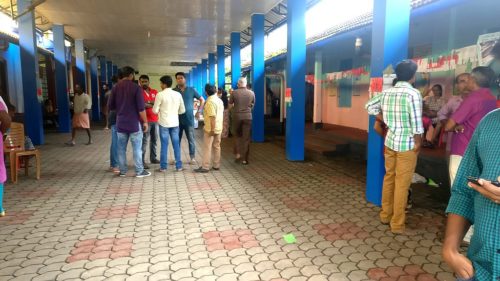 Over 2,000 camps have been set up to take care of people forced from their homes. More than 300,000 people have reached the camps. Most camps are crowded and still need many supplies.
The Indian prime minister, Narendra Modi, flew to Kerala on Saturday and looked at the flooded area from the air. He has promised more help for Kerala.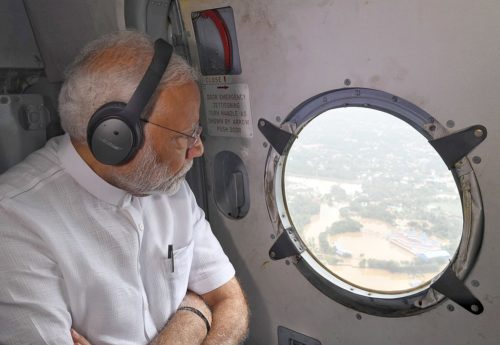 Normally, Kerala is popular with tourists. It is famous for its beaches and scenery. Now tourists are being told to stay away. Kerala's large farms that grow tea, coffee, spices, and rubber have been hit hard by the floods.
The government of India has set up a special page for people who want give money to help people affected by the floods. There is also a special website for people trying to give help or get help inside of India.
😕
This map has not been loaded because of your cookie choices. To view the content, you can accept 'Non-necessary' cookies.