Paris, France —(Map)
When tennis star Serena Williams played in the French Open tennis contest in May, she wore a black "catsuit". The leader of the French Open has upset many people by saying that Ms. Williams won't be able to wear that outfit in the contest next year.
Many people think that Serena Williams may be the best women's tennis player ever. She and her sister, Venus, have changed the way the game is played.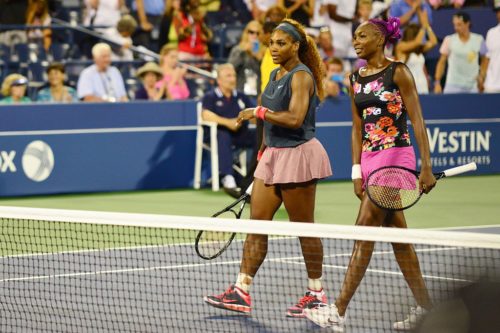 Ms. Williams has shown that strong, powerful play can be a big part of women's tennis. She can hit the ball hard and make it go where she wants it to go.
In January of 2017, Ms. Williams won the Australian Open – the 23rd major tennis contest she'd won. Ms. Williams was pregnant at the time.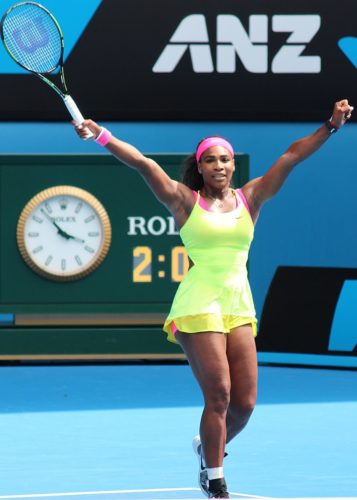 Seven months later, her daughter was born. Ms. Williams took some time off to be with her daughter. She also needed time to recover, since she had health problems because of the pregnancy.
In May, 2018, Ms. Williams played in the French Open. This was her first major tennis contest since her daughter was born. During the contest she wore a special black "catsuit" that covered most of her body.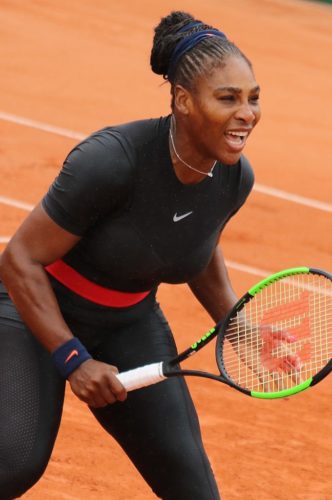 Bernard Giudicelli is in charge of the French Open. Recently, he told a magazine that next year, the tennis contest would have rules about clothing because people "must respect the game and place." He said that outfits like Ms. Williams's catsuit would not be allowed.
His comments made many people upset. They felt like Mr. Giudicelli was attacking Ms. Williams. Many people did not like the idea of a woman being told what she could or could not wear.
Ms. Williams did not seem upset by the comments. She says she knows Mr. Giudicelli well and that tennis contests have a right to make their own rules.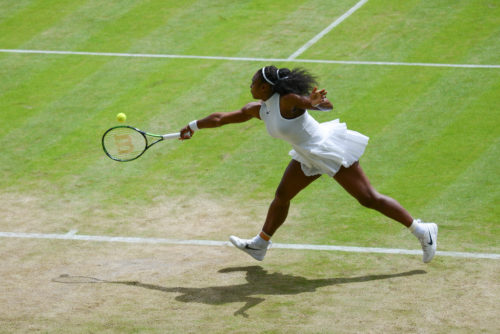 Some tennis contests do have rules for clothes. The Wimbledon contest is famous for its rule that clothes must be white.
The catsuit was very different from what most tennis players wear. The suit was a "compression" suit, which helps blood flow. Ms. Williams wore the suit to help with some of the medical problems from her pregnancy.
Compression clothing is not unusual in sports. Many athletes wear some kind of compression clothing, such as socks, tights, or sleeves. The special clothing helps blood flow, and also seems to help athletes recover after their muscles have worked hard.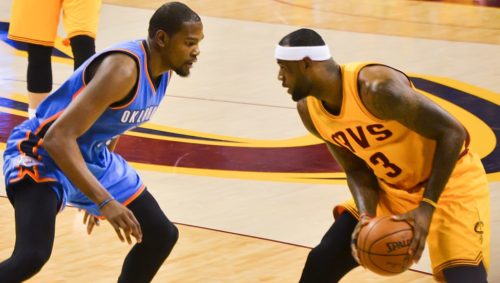 Ms. Williams said the suit also reminded her of the movie Black Panther, even though the suit was created before the movie. "I always wanted to be a superhero and it's kind of my way of being a superhero," she said.
Nike, the company that made the suit, posted a picture of Ms. Williams in the suit, along with the message: "You can take the superhero out of her costume, but you can never take away her superpowers."
You can take the superhero out of her costume, but you can never take away her superpowers. #justdoit pic.twitter.com/dDB6D9nzaD

— Nike (@Nike) August 25, 2018
Ms. Williams will be playing in the US Open, a tennis contest which starts today. She says she will not be wearing the catsuit.
😕
This map has not been loaded because of your cookie choices. To view the content, you can accept 'Non-necessary' cookies.