Kladno, Czech Republic —(Map)
Workers at the Lego company have created a complete copy of the Bugatti Chiron sports car. The car, which is made out of over 1 million Lego Technic pieces, can actually be driven.
The Bugatti Chiron is a very fast and powerful sports car. It can go as fast as 260 miles per hour (416 kilometers per hour). If you want to buy one, though, it will cost you about $2.6 million.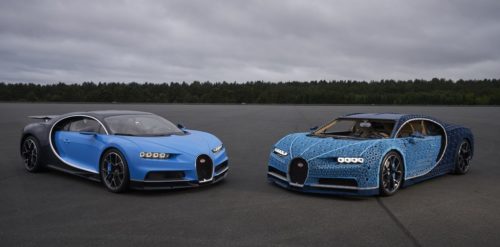 A group of people who work at Lego's factory in Kladno, Czech Republic worked together to design and build a working life-size copy of the Bugatti Chiron out of Lego Technic pieces.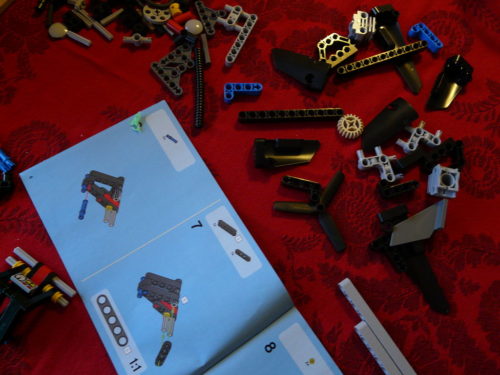 Lego Technic pieces are special Lego pieces that are very different from regular Lego bricks. The Technic pieces are often sold in kits which are meant to build one small item, such as a car or an airplane.
The Lego Bugatti starts with a key. It has doors which open and close and it can carry two adults. Almost all of the car, down to the Bugatti logo in the front, is made of Lego.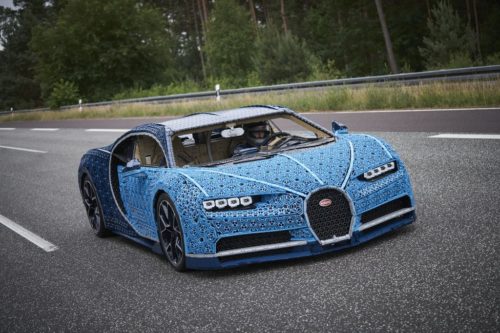 To build the life-size Chiron, the builders used over 1 million pieces and 339 different kinds of Technic bricks. The company did not design any new Technic pieces for the car, but they did make some pieces in different colors. For example, they created some clear Technic pieces to make the working headlights. The entire car is snapped together – no glue was used.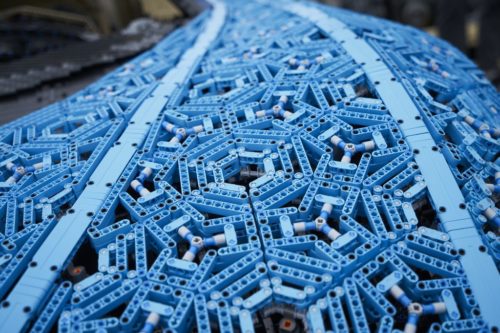 There are a few pieces which are not made of Lego. The body of the car needed to rest on a steel frame to support its weight – 3,300 pounds (1,500 kilograms). The car uses the same tires that a real Bugatti would use, and the brakes come from a go-cart.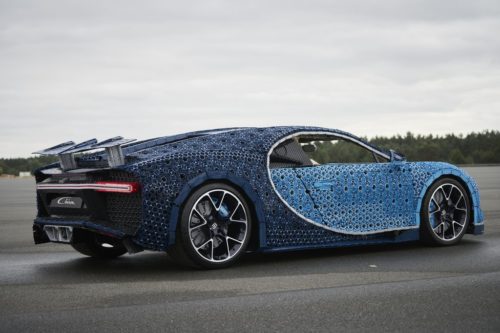 Instead of gas, the fuel for the car comes from two batteries. These batteries send electricity to over 2,000 small Lego Technic motors, which power the Lego Bugatti. The car has a working speedometer, which tells how fast the car is going. The car is not nearly as fast a real Bugatti, though. It has a high speed of about 18 miles per hour (29 kilometers per hour). So far the car has only been driven at about 12 miles per hour (19 kilometers per hour).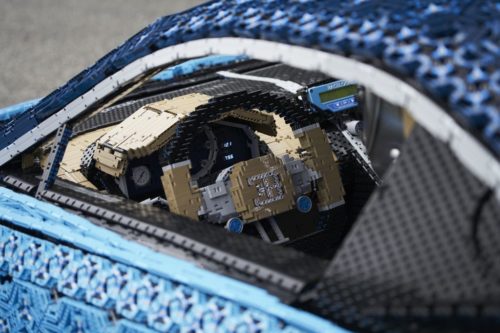 You might think a Lego Bugatti would be cheap. While it is cheaper than a real Bugatti, people say that it could cost about $100,000 to buy all of the Lego you'd need to make one.
Oh, and it would take a little time, too. Lego says it took its workers about 13,500 hours to build the car.
😕
This map has not been loaded because of your cookie choices. To view the content, you can accept 'Non-necessary' cookies.