Sulawesi, Indonesia —(Map)
Aldi Novel Adilang, 18, earned about $4.50 a day living alone on a raft in the middle of the ocean. That was hard enough. Then his raft broke loose and he floated alone across the Pacific Ocean for seven weeks before he was rescued.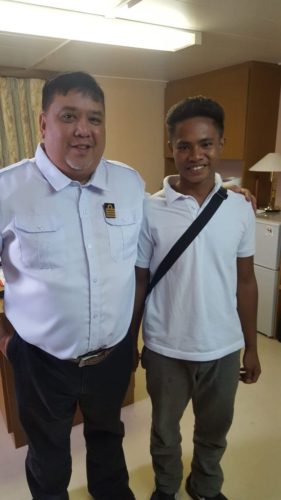 Aldi lived on a special Indonesian fishing raft called a "rompong". The rompong was about 78 miles (125 kilometers) off of Sulawesi Island in Indonesia, and was tied in place by a rope. On top of the raft was a small hut for Aldi to sleep in. The raft did not have a motor or paddles to move it, since it was supposed to stay in one place.
The raft was a floating fish trap. Aldi's job was to turn the light on at night. The light would attract fish, which would get caught in the trap beneath the raft.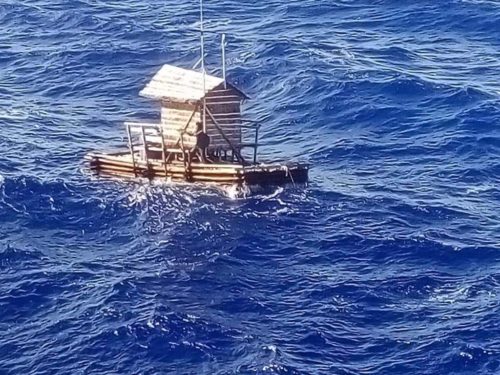 Once a week, someone would come out to his raft. They would take the fish from the trap, and bring Aldi some food and fresh water.
But on July 14, the rope that held Aldi's raft in place broke while he was asleep. The raft began to drift – to float slowly away across the Pacific Ocean.
Aldi floated for 49 days. After the first week, his food, water, and cooking gas were gone. He caught fish from the sea to feed himself. He burned small bits of his raft to cook the fish. Sometimes he ate the fish raw.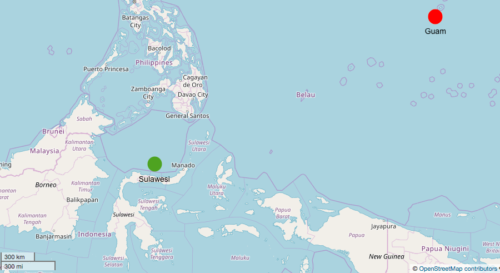 Aldi drank rainwater when he could. When there was no rain, he would let sea water drip through his clothes to try and get rid of some of the salt. Drinking lots of salty water can be deadly.
At least 10 ships passed Aldi as he drifted across the ocean. He turned on the light and waved his shirt, but he could not get their attention. "I thought I will never meet my parents again, so I just prayed every day," Aldi said.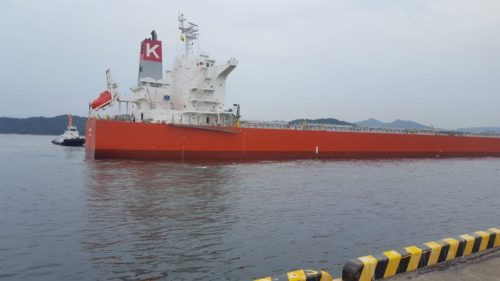 Finally, on August 31, the MV Arpeggio, a large ship from Panama, came close to his raft. No one saw Aldi when he waved at the ship. But he had a radio on the raft. He was able to find the channel the ship was using and call them for help.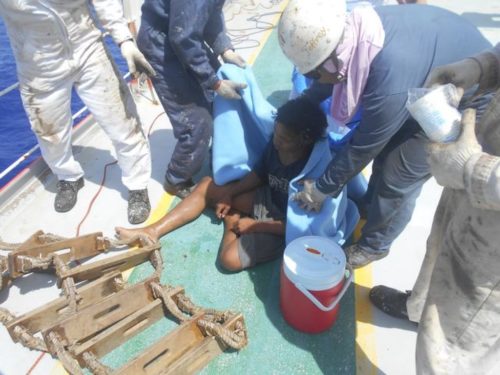 When the ship came to pick him up, Aldi barely had the strength to climb up the rope ladder.
Aldi had floated 1,200 miles (1,920 kilometers) away from Indonesia, and wound up near Guam.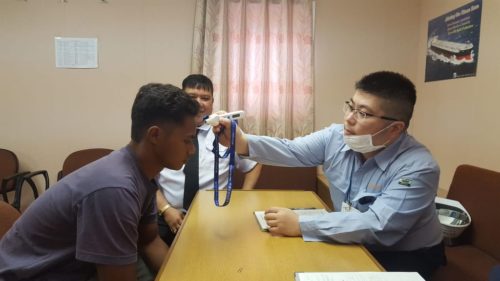 The sailors on the ship gave Aldi food, clothes, a medical checkup, and a haircut. The ship was headed to Japan, and they took Aldi with them. By the time they got there, Aldi was much healthier.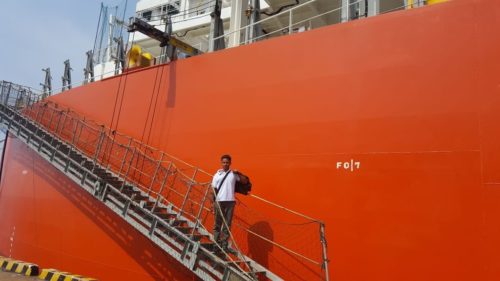 On September 8, Aldi finally made it back to his home in Indonesia.
Aldi says that this was the third time his raft has broken free. The other two times, the owner of the raft found him and saved him after a few days.
This time was different. Aldi says that he will never go sailing again.
😕
This map has not been loaded because of your cookie choices. To view the content, you can accept 'Non-necessary' cookies.