Washington, DC —(Map)
Reports about Judge Brett Kavanaugh's past have people on all sides upset. Some people believe that false stories have hurt an innocent man. Others think the judge has no business on the Supreme Court.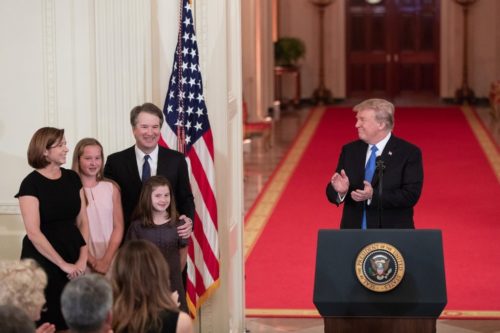 In July, President Trump said that his nomination (choice) for the Supreme Court was Brett Kavanaugh. If the US Senate agrees, then Judge Kavanaugh will join the highest and most important court in the US.
First, a small group of senators called the "Judiciary Committee" studies the president's choice. If it agrees, the whole Senate can vote on the nomination.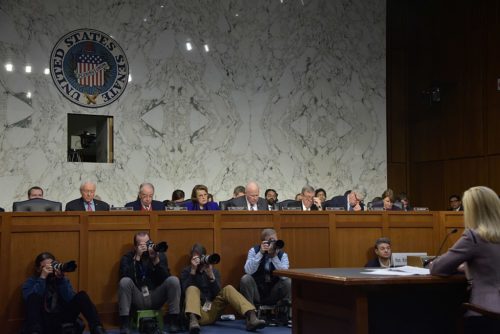 In early September, many people came to share their ideas with the committee. The committee planned to vote on September 20. They changed their plans when new reports about the judge's past came out.
Professor Christine Blasey Ford said she knew Judge Kavanaugh in high school. She reported that at a party in 1982, Mr. Kavanaugh drank too much, and that he and another man locked her in a bedroom. She said Mr. Kavanaugh touched her in ways that were not okay. Dr. Ford said she was able to escape, but that the event left her with a scared feeling that never went away.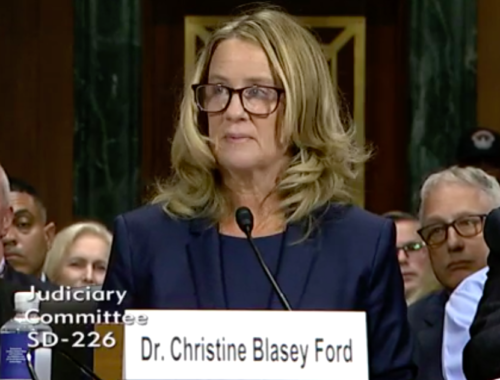 A few days later, a second woman said that something similar happened to her in 1983. After that, a third woman made another report about Mr. Kavanaugh.
Judge Kavanaugh says very strongly that he did not do any of these things.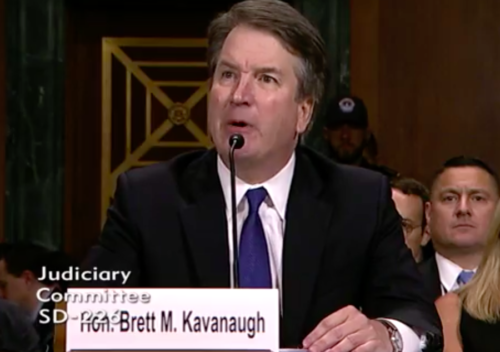 The women's claims are very serious. But no one knows who is telling the truth. It's possible that the women or the judge don't remember or remember wrongly.
The case brings very strong feelings to people on all sides. There are special pressures that make it hard for many people to decide what is most important.
• Republicans want Judge Kavanaugh on the Supreme Court. That would make the court more likely to make decisions that Republicans like.
• Democrats don't want Judge Kavanaugh on the Supreme Court. If they can wait until after the November elections, they may be able to stop his nomination.
In the past, women have often been ignored or not believed when they've reported problems like this. In recent years, women have been trying to support each other more and to not hide the fact that they've been mistreated. The current case reminds many people of 1991, when Anita Hill told the Senate Judiciary Committee about the unpleasant way Judge Clarence Thomas had talked to her. He was put on the Supreme Court anyway.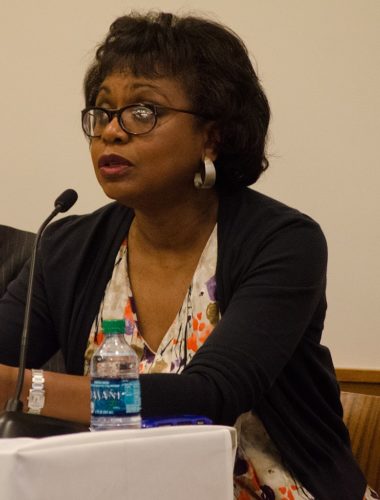 On Friday, once the committee had heard from both Dr. Ford and Judge Kavanaugh, they voted 11-10 to let Mr. Kavanaugh's nomination go to the full Senate.
But that vote will now be delayed by a week. Republican Senator Jeff Flake, was able to get President Trump to ask the FBI to look for more information.
After a week, the FBI will report back, and the senate will vote on whether Judge Kavanaugh should join the Supreme Court.
No matter what the result is, many, many people will be upset.
😕
This map has not been loaded because of your cookie choices. To view the content, you can accept 'Non-necessary' cookies.