London, England —(Map)
The artist Banksy has played a huge joke on an art collector. He created a picture that shredded itself after it was sold for $1.4 million.
Banksy is the name used by an English artist who has become famous over many years by creating unusual works of art. No one knows who he is for sure.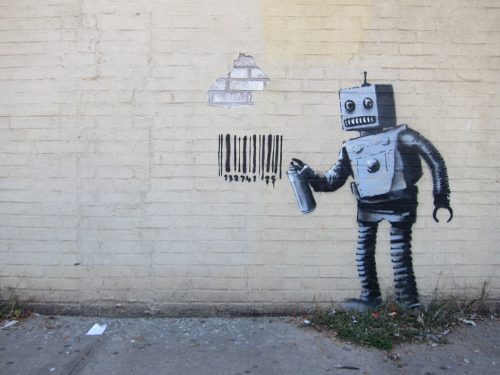 Banksy began as a street artist. He created works of art by spraying paint onto walls of buildings that did not belong to him. This is called "graffiti". It is against the law, but Banksy's work was so good and so unusual that soon people wanted to have his art on their walls.
Banksy's paintings are often funny. Sometimes they mix something funny with something sad. Sometimes his artworks make a joke out of something found on the walls where he paints them. For example, he turned a large "Parking" sign into a sign that simply said "Park" and showed a girl on a swing.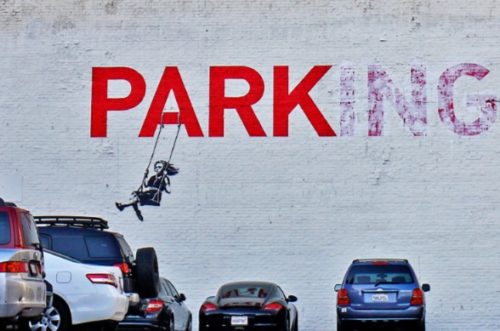 As a street artist, Banksy seems to dislike the idea of more serious art. He is famous for sneaking his own artworks into museums and putting them next to the museum's real art works.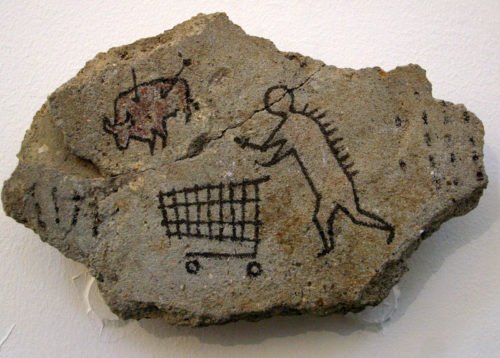 As Banksy became more popular and more famous, some people began to cut his art work out from the walls where he painted it so they could sell it. One of Banksy's art pieces that was cut out of a wall sold for almost $1 million. Banksy hated that idea. He thinks street art should stay in the street. And he made fun of people who pay a lot of money for art.
But Banksy has re-created some of his famous street art into paintings which can be sold. In recent years, these paintings have sold for more and more money.
This success has not made Banksy less playful. For his latest joke, Banksy took one of his most famous pictures, "Girl With Balloon" and put it in a special frame. No one knew this, but Banksy made the frame so that it could shred (cut up) part of the picture.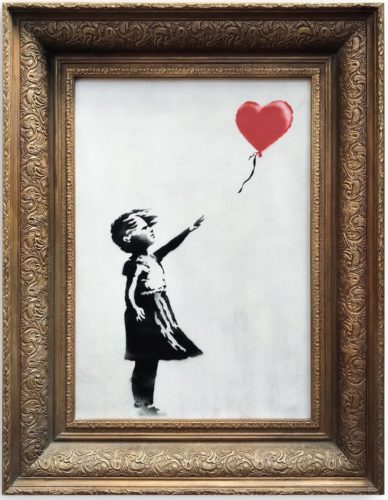 On Friday the picture was sold at an auction. In an auction, people say how much they will pay for something. As people offer more money, the price goes up and up until finally one person offers a price that no one else is willing to pay. Banksy's painting sold for $1.4 million.
But as soon as it was sold, the painting started to shred itself. Everyone at the auction turned around to look at the painting. Many people seemed to be shocked by what was happening.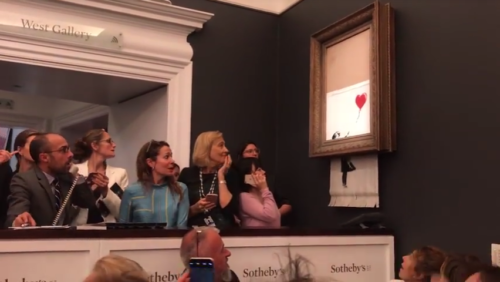 Sotheby's, the business that auctioned Banksy's painting, is not sure what to do next. "I'll be quite honest," said a man who works for Sotheby's, "we have not experienced this situation in the past." Sotheby's is talking with the person who agreed to buy the painting and trying to decide what to do.
The shredded painting may not be bad news for the person who bought it. Now, because of the joke, the painting is more famous than ever. One art expert thinks that the shredded painting might now be worth over $2.5 million.