The man who has played Big Bird and Oscar the Grouch on Sesame Street for the last 50 years is leaving the show. Caroll Spinney, who plays the 6-year-old bird, is now 84.
Caroll Spinney knew he wanted to be a puppeteer (someone who controls puppets) since he was a kid. In 1969, he met Jim Henson, the creator of the Muppets. Mr. Henson invited him to join him on Sesame Street, a TV show that was created to help teach kids. Mr. Spinney was on the very first show of Sesame Street. Last Thursday, he recorded his last show.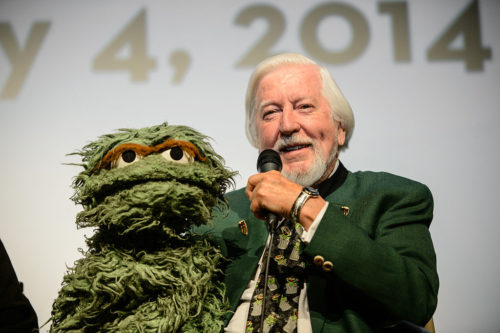 Mr. Spinney played two very different parts on Sesame Street: Big Bird and Oscar the Grouch.
Big Bird was a difficult part to play. Mr. Spinney had to stand inside a very hot suit with one hand over his head to work Big Bird's mouth. Since he couldn't see out, Mr. Spinney had to wear a small TV around his neck to make sure he was making Big Bird look the right way and talk to the right people. If Big Bird had to be very active, there were two feathers that Mr. Spinney could move to one side so that he could see out and not bump into things.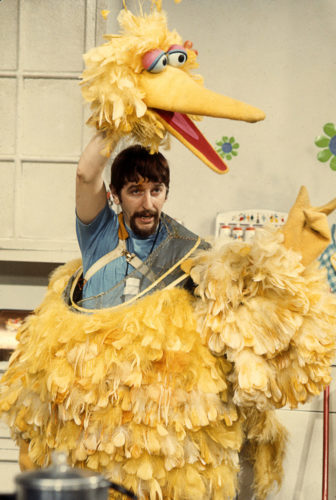 When the show first started, the show's creators thought that Big Bird should be simple and not very smart. Mr. Spinney had the idea that it would be better if Big Bird was like a young child, so he could learn along with the kids who were watching the show.
Oscar the Grouch was a very different kind of part. Oscar lived in a trash can. He was always unhappy and usually seemed to be angry about something. The people who created the show wanted kids to learn that different people look at things in different ways. Oscar showed that just being grouchy didn't make someone a bad person. Mr. Spinney said that he got the voice for Oscar from a taxi driver who gave him a ride and complained the whole trip.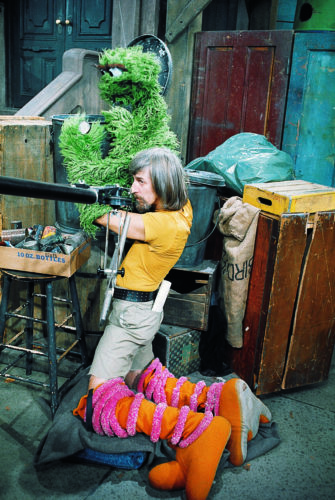 Mr. Spinney is 84 years old now. As he got older, it got harder to move the 8-foot-2-inch (249 centimeter) costume for Big Bird. So in 2015, Mr. Spinney gave the job to Matt Vogel, who had been working with him on Big Bird for several years. But Mr. Spinney kept doing Big Bird's voice. Now that Mr. Spinney is leaving, Mr. Vogel will do Big Bird's voice, too. Eric Jacobson, another puppeteer who's been working with Mr. Spinney for years, will be taking over as Oscar.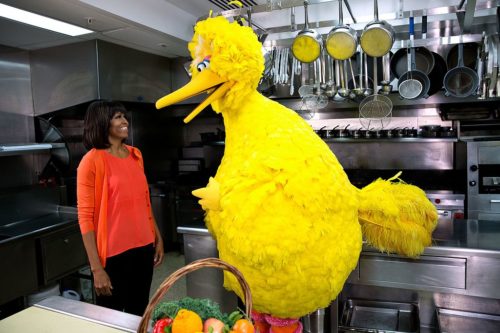 Over the years, Mr. Spinney, as Big Bird, has traveled to countries around the world. He has met and worked with many famous people. He has been in many TV shows and movies and has won many awards. "I feel I will always be Big Bird," says Mr. Spinney "And even Oscar, once in a while! They have given me great joy."