Venice, Italy —(Map)
Strong winds, thunderstorms, and heavy rains have hit Italy, killing at least 10 people. Many areas have lost power and tourist sites have been closed because of flooding.
The North and West of Italy were hit especially hard. In some areas, hurricane-strength winds blew as fast as 110 miles per hour (180 kilometers per hour).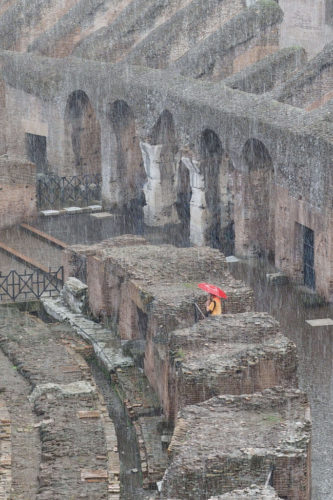 In Rome, Italy's capital, storms have knocked over trees, blocking traffic. The strong rains have forced the government to close tourist sites like the Colosseum because of worries about flooding. These problems come just a little over a week after Rome was hit by a hail storm so strong and unexpected that dozens of people were trapped in their cars.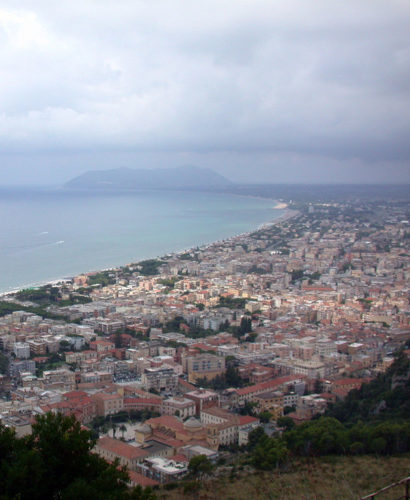 Farther south, the town of Terracina on the coast was hit by two tornadoes, which tore the roofs off of buildings and knocked down trees.
In the Northeast, waters in the city of Venice reached their highest level in over 10 years. The strong winds raised the level of the high tide to 61.5 inches (156 centimeters) above sea level. That is the fourth highest ever recorded.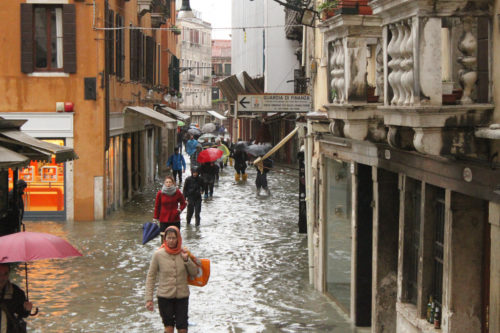 Venice is sometimes called the "Floating City". It is built on 118 separate islands. Different parts of the city are connected by canals and bridges instead of roads. It is built on a lagoon – sea water that is protected, but only partly closed off from the rest of the sea. Flood tides like this are much more common between the fall and early spring.
About 75% of the city has been flooded. Schools were closed on Monday and Tuesday. Many shops were closed because of the flooding, as store owners tried to remove the water from their stores using pumps and buckets.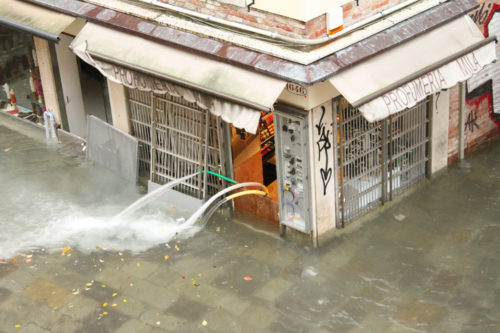 The city has flooded often enough in the past that it is prepared for some flooding. Usually raised walkways are put out so that people can still walk around. But the raised walkways had to be removed when the flood waters began to cover them.
Many people carried on in spite of the water, walking around in boots or even wearing plastic bags on their feet. But many famous tourist sites were closed, including St. Mark's Square. That did not stop some visitors from trying to swim in the unexpected swimming pool.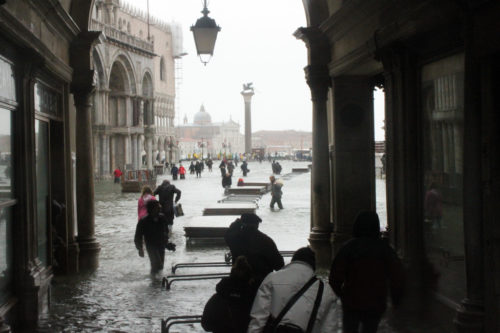 The Venice Marathon was held in spite of the floods, with the runners splashing through flood waters along the way.
For years, Venice has been working on flood gates that might help protect the city from flood tides like these. But the project is unfinished, even though billions of dollars have already been spent on it.
The bad weather and flooding is expected to continue through Wednesday, but should not be as severe as on Monday.
😕
This map has not been loaded because of your cookie choices. To view the content, you can accept 'Non-necessary' cookies.