London, England —(Map)
On Sunday, Nigel Richards once again won the World Scrabble Championships, winning the contest with the word "groutier". This is Mr. Richard's fourth world championship win.
In the game of Scrabble, players take turns making the highest scoring word they can out of seven letter tiles that they have drawn. Each letter has a point score. Unusual letters, such as Q, X, or Z are worth more points. There are also special squares on the board that allow players to double or triple the score for a letter or a word.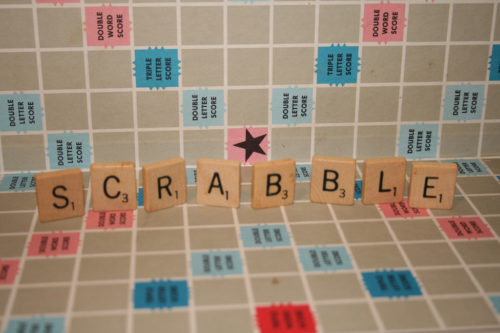 The contest this year marked 70 years since Scrabble was first created. Hundreds of the best players from 25 different countries around the world came to London for the event. In the end, it came down to Mr. Richards, who is from New Zealand, but now lives in Malaysia, and Jesse Day, who lives in New York.
The final contest was played in a glass box in a shopping center in London. The glass box allowed people to watch the two men play without disturbing them.
Crowds have gathered to watch Jesse Day and Nigel Richards in the final of the Scrabble World Championships at Westfield, London. pic.twitter.com/UNYDDDxNkQ

— Caitlin Doherty (@_CaitlinDoherty) October 28, 2018
Mr. Day seemed very excited to have been able to play against Mr. Richards, who he calls "the best player of all time." Mr. Day scored 95 points for maledict, but this was not enough to beat Mr. Richards, who seemed to easily come up with words such as groutier, zonular, and phenolic. The final score was 572 points to 450.
Mr. Richards earned $8,000 for winning the contest, and Mr. Day got $3,500 for coming in second.
450-572 to end the final! pic.twitter.com/YbSkpyuh3j

— Jesse Day (@Magratheazaphod) October 28, 2018
Mr. Richards did not begin playing Scrabble until he was 28. His mother says she taught him to play Scrabble because she thought she would be able to beat him. She said that he was never very good at spelling and didn't do well in his English classes.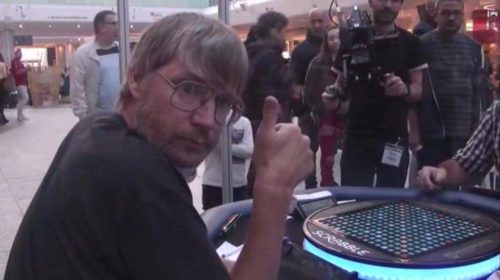 But Mr. Richards has an amazing memory and is very good at math. And he seems to have a way of choosing the perfect word to give him the highest score.
Mr. Richards is not just a four-time world champion in Scrabble, winning in 2007, 2011 and 2013, and 2018. He is also a two-time winner of the French World Scrabble Championships. And he doesn't even speak French. Mr. Richards did this by memorizing the French Scrabble dictionary.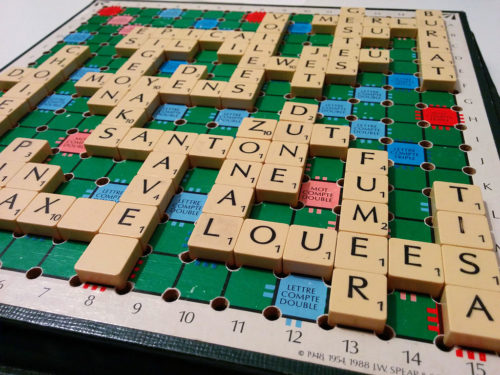 In 2015, he surprised French Scrabble players by entering and winning the contest, coming up with words that even the French players did not expect. As one person said at the time, "The challenge was a bit crazy, but he learned French vocabulary [words] in only nine weeks. He's a fighting machine." Mr. Richards won the French championship again this year.
Mr. Richards said, "I am absolutely thrilled to have won two world championships this year, including French and English."