Seoul, South Korea —(Map)
Last Thursday, high school students in Korea took an eight hour test that could change the rest of their lives. The whole country stops to focus on this test.
The CSAT (College Scholastic Ability Test) is known as Suneung in Korean. It's a test taken by almost all students in the final year of high school who want to go to college. The test has several sections, including Korean, Math, English, Korean history/science, and Foreign languages.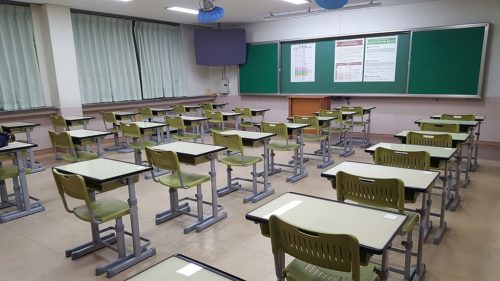 Over half a million students took the test this year. The results of the test make a huge difference in the kind of college students can get into.
Students who do well on the test have a better chance of getting into one of three famous Korean universities: Seoul, Korea, or Yonsei. These are often called "SKY" schools, because of the first letters of their names. For Koreans, these schools are like Harvard or Yale in the US or Oxford or Cambridge in the UK. The college a Korean student goes to makes a big difference in the kind of job they can get afterward.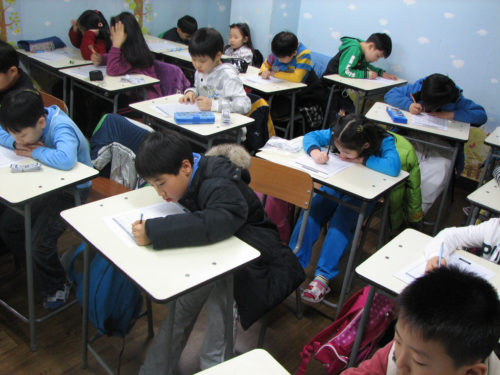 Because the test can make such a big difference in people's lives, it's common for students to prepare for it for years. Even children as young as four may take special classes for the CSAT, even though they won't be taking the test for years.
When students get to high school, things get really serious. Students often take extra classes outside of their normal school day in order to prepare. These classes used to go until midnight or later. But now there's a law saying that these special classes must end by 10 p.m.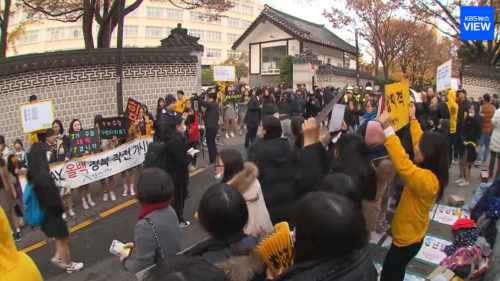 As students enter the CSAT testing centers, they are cheered by groups of younger students. It is not unusual for parents to go to a temple or church to pray while their children are taking the CSAT.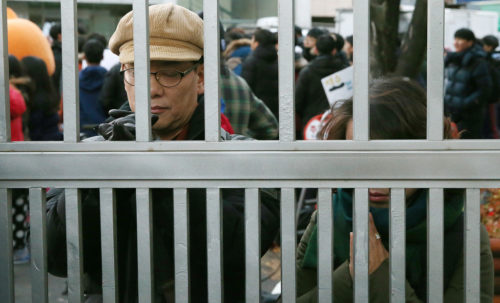 The CSAT is so important that the whole country changes what it does on the day of the test. Government offices and big businesses open an hour later so that there's less traffic on the streets. If students are running late, police cars often bring them to their testing spots with their sirens on. During the part of the CSAT that tests English listening, no planes can take off or land in the country.
The CSAT puts huge pressure on students, who often feel like failures if they do not do well. The test is hard. About 20% of the people taking the test have taken it at least once before and failed.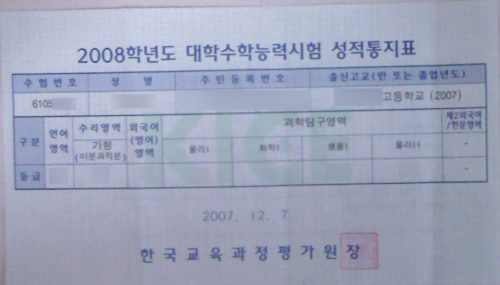 Even students who do well may not get into a SKY school. About 70% of Korean high school students go to college, but only 2% get into SKY schools.
The results of the tests usually take about a month to come out. That's when students know if they have a chance at a SKY school, if they should look for a different kind of college, or if they'll have to take the test again.
😕
This map has not been loaded because of your cookie choices. To view the content, you can accept 'Non-necessary' cookies.