As people become more aware of the problems caused by plastic pollution, governments and businesses are focusing more and more on ways to reduce "single-use" plastics.
"Single-use" means something that is made to be used once and thrown away. Single-use plastics are a large part of the 17 trillion pounds (7.72 trillion kilograms) of plastic that flow into the oceans every year.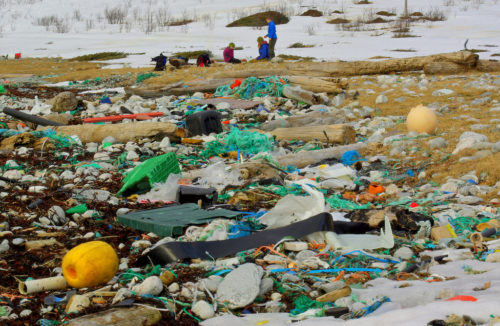 News about whales and other sea animals dying after eating plastic have made the headlines over and over again. Just last week a dead whale washed up in Indonesia. The whale's stomach held 115 plastic cups, 25 plastic bags, two flip-flops, and over 1,000 other pieces of plastic.
5,9 kg sampah plastik ditemukan di dlm perut paus malang ini! Sampah plastik yaitu: plastik keras (19 pcs, 140 gr), botol plastik (4 pcs, 150 gr), kantong plastik (25 pcs, 260 gr), sandal jepit (2 pcs, 270 gr), didominasi o/ tali rafia (3,26 kg) & gelas plastik (115 pcs, 750 gr). pic.twitter.com/ZFWZgkbnzu

— WWF-Indonesia (@WWF_ID) November 19, 2018
People have become so aware of the problems caused by single-use plastics that Collins Dictionary called "single-use" their Word of the Year for 2018.
The bad news is that single-use plastics are creating huge problems. The good news is that some governments and companies around the world are beginning to take action to deal with the problem. In some places, single-use plastics are banned – made against the law. In others, countries have put a tax on single-use plastics so that it costs more to use them.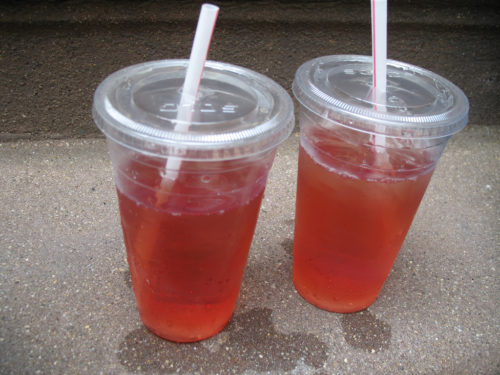 Africa has been a leader in this area. Over 25 African countries have bans on some kinds of single-use plastics, usually plastic bags.
Many countries in the European Union (EU) have also had plastic bag bans or taxes. Now the EU has agreed to work toward a ban on single-use items such as plastic straws, plates, and utensils (like knives, forks, and spoons). The ban could be put in place for all EU countries by 2021.
India, Malaysia, and Taiwan are among the countries that have plans to ban all single-use plastics.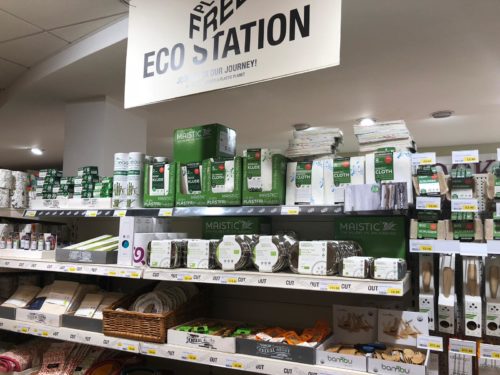 In Ecuador, the government has banned single-use plastics in all schools. This includes plastic straws, cups, plates, bowls, and utensils. It also covers single-use plastics that might be used in classrooms. Ecuador's Galapagos Islands, famous for their unique wildlife, began a ban on plastic straws, bags, bottles, and foam containers earlier this year.
New Zealand has banned plastic bags, starting first with thin plastic bags, and expanding to all plastic shopping bags by July, 2019.
Even in countries where there are no national bans, many state and local governments have taken action.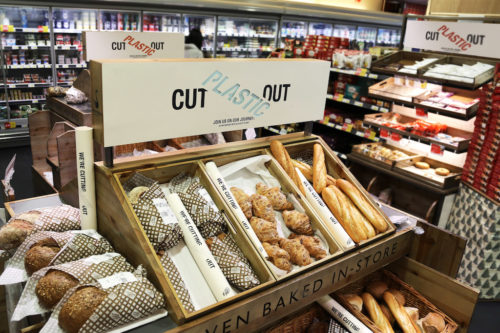 It is not just governments that are taking action on single-use plastics. Many companies are also changing the way they use plastics. In the UK, following an idea by Prime Minister Theresa May, Thornton's Budgens grocery store has now created a plastic-free area. The store has changed the way it packages around 1,700 items, so that they can be sold without using plastic.
If single-use plastics are still a problem where you live (and they probably are), try writing a letter to a store or your state or local government. In the US, much of the action to get rid of plastic straws was started by a 9-year-old boy.
---
Here is a list of just a few of the large companies that have taken action to reduce single-use plastics:
Stopping plastic bags:
Kroger, Woolworths, Coles, and H&M have said they will stop using plastic bags. Whole Foods, Tesco's, Costco, Sam's Club, and Ikea already do not use them.
Stopping plastic straws and other plastics:
Restaurants: Starbucks, Bon Appétit, Costa Coffee
Travel companies: American Airlines, Alaska Airlines, Royal Caribbean
Hotels: Hyatt, Marriott International
Theme Parks: Disney, SeaWorld Entertainment