The makers of the TV show Sesame Street have created a new story to discuss a difficult subject – homelessness. The story is meant to help children deal with the problems of being homeless.
Tens of millions of children around the world are homeless. In the US, about 2.5 million children are without a home each year. The New York Times recently reported that one out of every 10 students in New York had been homeless at some point in the last year.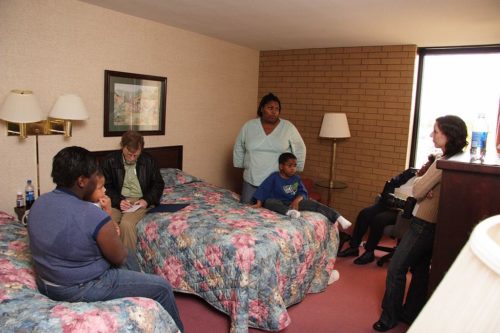 People become homeless for many reasons. Natural disasters, such as the recent wildfires in California, can leave people homeless. Very often, people simply don't have enough money to pay for a place to stay. They may have lost their job, gotten sick, or had to leave their home suddenly in order to stay safe.
Life is hard for homeless people. Often they live in shelters. Sometimes they stay with friends. They may even live in a car, or on the streets. They may change living situations often.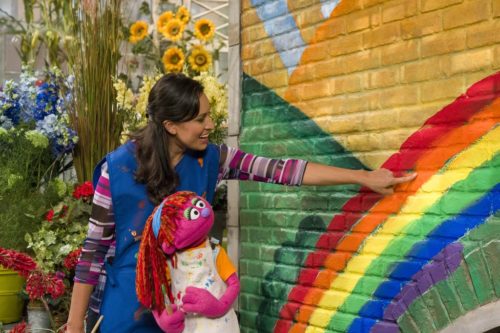 That's what's happened to Lily, the Muppet in the new videos. Her family has stayed in a few different places. In the first video, she is staying on Sesame Street with Sofia until they can find a place of their own.
For children, being homeless can be very difficult. It's hard to have a "normal" childhood when you are always worried and don't feel safe. If you are not homeless, think for a moment about how you might feel if you didn't have a home, room, or bed that you knew you could go home to every day. To make things worse, homeless children are sometimes teased by other kids for being poor or for not having their own home.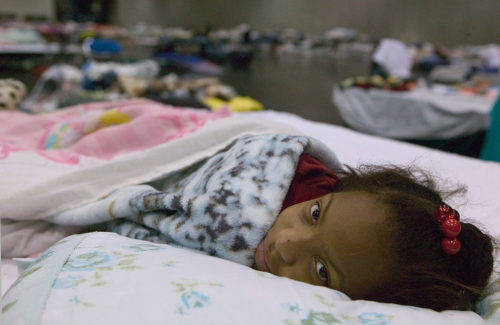 The show's creators wanted to tell Lily's story to give hope and support to kids who are going through this in real life. There are four separate videos which bring up the problems faced by Lily and other kids without a home. The videos teach Lily some ways that she can deal with her problems and feel safer.
One big idea from the videos is that home is not simply a place where you live. As Sofia says after Lily starts to feel sad, "…home is more than a house or an apartment. Home is really where the love is." In another video, the Muppet Elmo talks to several children who are homeless and learns that they have many different ideas about what a home is.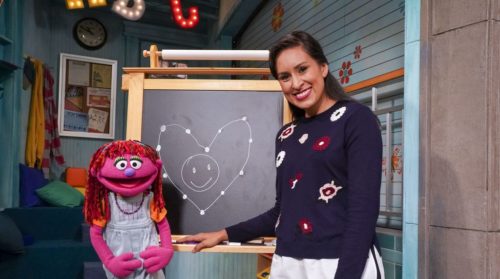 The videos aren't part of the regular Sesame Street TV show, but can be seen on YouTube. They are just one part of a larger program that is meant to help children who are homeless and the people who support them, such as parents and teachers. The program also offers books, guides, and activities.
In a later video, Lily tells Elmo that her family has found a new place to live. But she's also learned something along the way: "…no matter where I am, there's always hope and love."