Luxembourg City, Luxembourg —(Map)
The government of Luxembourg has said that it will make all public transportation free beginning in 2020. The plan is meant to cut down on traffic and pollution.
Luxembourg is located between Belgium, France, and Germany. It is one of the smallest countries in the world – less than 1,000 square miles (2,586 square kilometers) in area. In spite of its small size, the country plays an important part in Europe. It's one of three capitals of the European Union and it's home to the European Court of Justice – the highest court in Europe.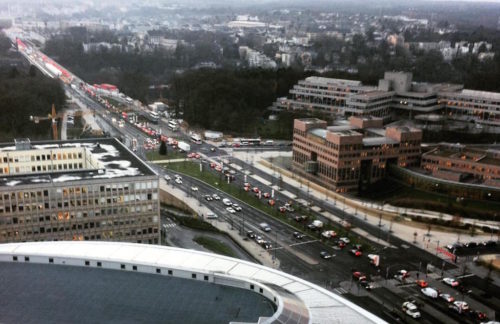 But Luxembourg has a traffic problem. During rush hours – the times that most cars are on the road as people drive to or from work – the roads are often jammed. Some trips that should normally take 30 minutes can take an hour or longer.
One reason for the traffic jams is that Luxembourg has more cars per person than most other European countries. There are 662 cars for every 1,000 people. The average in the European Union is 468 cars for 1,000 people.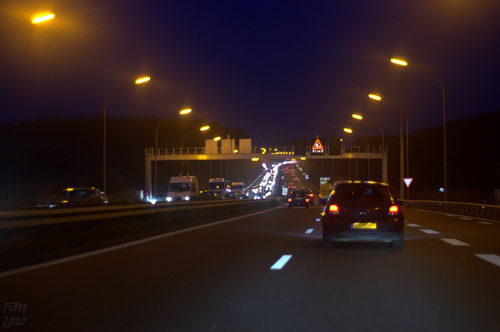 It's not just the people of Luxembourg causing the problem. Luxembourg only has about 600,000 people in all – fewer than most large cities. But huge numbers of workers come into Luxembourg from the countries around it. Close to 200,000 people travel to and from the country every day for work.
The problem is even worse in the capital, Luxembourg City. Only 110,000 people live there, but about 400,000 more come to work there every day.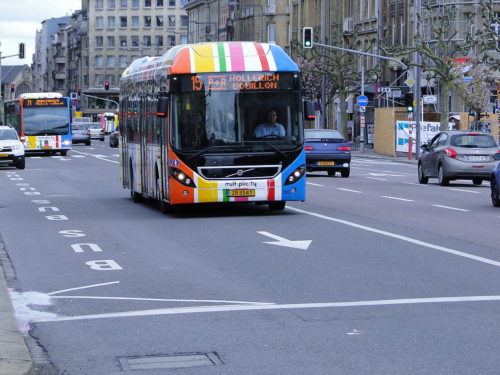 Luxembourg has already tried to encourage people to use public transportation like buses and trains. Transportation is free for people under the age of 20. Most others can travel for up to two hours for just 2 euros (about US $2.30).
Now the government has decided to make public transportation in the country free for everyone. The changes will start in 2020. The government hopes that by making buses and trains free, more people will choose to take them instead of driving.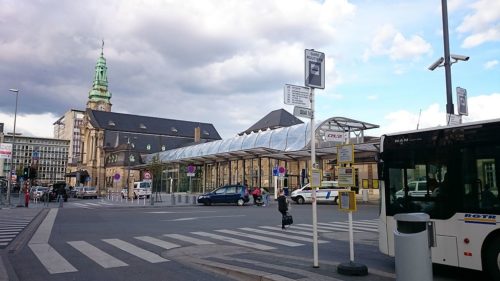 Even though it will cost money to offer this, the government thinks it will save some of that money by not having to sell, collect, or check tickets.
The government also wants to lower pollution from transportation. It plans to encourage people to share rides more, and it will add more support for electric cars and bikes. The country began to use some all-electric buses in 2017. The government will keep adding electric buses, with a goal of having the bus system be pollution-free by 2030.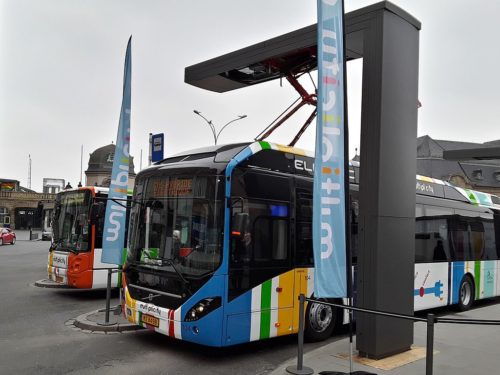 Luxembourg is not the only country with ideas like this. Estonia has been working to bring free bus travel to the people who live there. Some cities in Germany and France are thinking about similar programs.
Many people are excited about the news of Luxembourg's free transportation. But some have pointed out that offering free rides does not always work the way people expect. In some cases, free transportation has not made people stop driving – it's encouraged them to stop walking.
😕
This map has not been loaded because of your cookie choices. To view the content, you can accept 'Non-necessary' cookies.