Ürümqi, Xinjiang, China —(Map)
China has put up to a million Uighur people in special camps in Xinjiang. Most people think the Uighurs are being punished. China says they are being trained.
China's government keeps strong control over its people. The government limits what its people can see, hear, and read. The government doesn't believe in God and makes it hard for people who are religious.
China has around 1.4 billion people – more people than any other country. About 92% of those people come from a background known as "Han Chinese", or just "Han". Han people have similar looks, speak the same language, and even have some of the same relatives, if you go far enough back.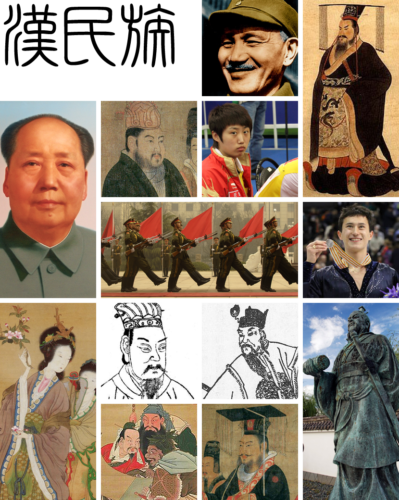 But 8% of China's people are not Han. China has 55 "ethnic minorities" – groups with backgrounds different from the Han. This story is about one ethnic minority called "Uighurs".
Xinjiang is an area far to the west of China. In 1953, Xinjiang was 73% Uighur and 6% Han. The government encouraged millions of Hans to move to Xinjiang. Now just 45% are Uighurs and 40% are Han.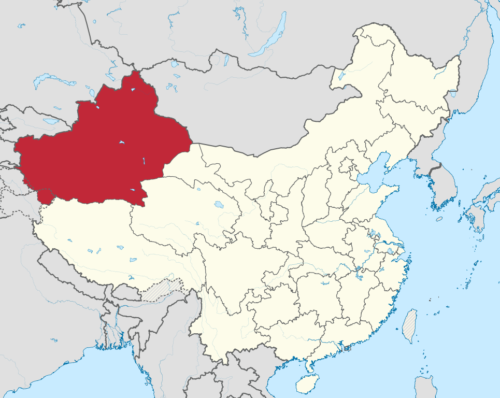 There is tension between the government and the Uighurs. Uighurs are Muslims who speak their own language. Uighurs probably have more in common with the people in the nearby countries than they do with the Hans.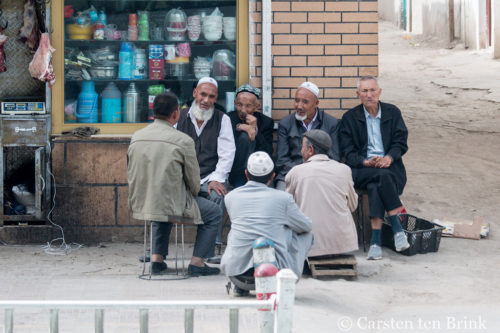 The government wants the Uighurs to give up their religion and speak Chinese. The Uighurs want to live the way they have lived in the past. Many would like to separate from China and become their own country.
The Chinese government has made life hard for Uighurs, and the Uighurs have protested. In 2009, there were very violent protests that the government quickly shut down.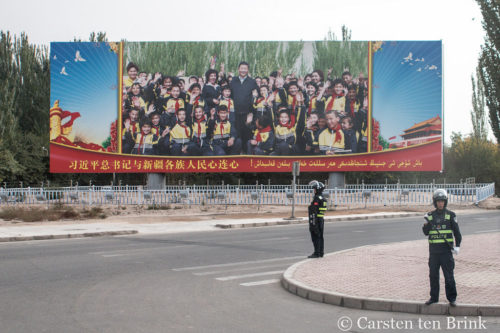 Now the Chinese government has put as many as 1 million Uighurs into over 1,000 special camps that are like prisons. The Uighurs are being forced to say that China and its leaders are good. They are also made to say they're sorry for praying or wearing religious clothes.
People who have been in the camps say that Uighurs are punished harshly if they don't do what they are told. There are also reports that Uighurs are being forced to work in factories.
😕
This tweet has not been loaded because of your cookie choices. To view the content, you can accept 'Non-necessary' cookies.
The Chinese government first said that the camps did not exist. Later, it said that the camps were training camps that would help Uighurs get good jobs.
For the Uighurs who aren't in camps, life isn't much better. The government has made it against the law for men to wear long beards and for women to wear face coverings. Both beards and face coverings are important for Muslims. There are police and security cameras all over Xinjiang, so that the government can keep an eye on the Uighurs.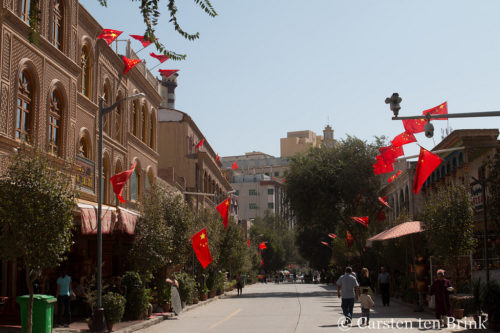 The government now has a new program that forces Uighurs to let government visitors live with them for five days every two months. The visitors can then report on what is going on inside the homes of Uighurs.
Many governments have complained about China's treatment of the Uighurs. China shows no sign of changing.
😕
This map has not been loaded because of your cookie choices. To view the content, you can accept 'Non-necessary' cookies.