Tokyo, Japan —(Map)
Whales and tuna have been fished so much that, unless their numbers are allowed to grow again, there may one day be nothing left to hunt. Still, Japan keeps hunting these animals.
Tuna
Sushi is a popular food in Japan. It's made of seaweed, rice, and, usually, seafood. Pacific bluefin tuna is a fish commonly used in sushi. Pacific bluefin tuna are huge, fast swimmers.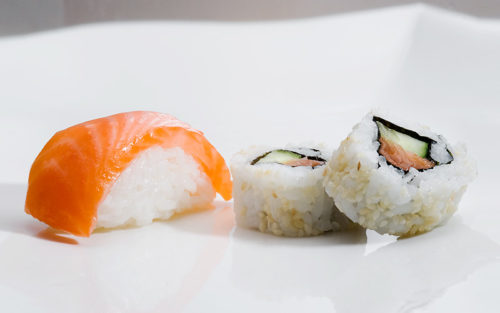 On January 5, the owner of a Japanese sushi company set a record by paying $3.1 million for a single bluefin tuna. The tuna he bought weighed 612 pounds (278 kilograms).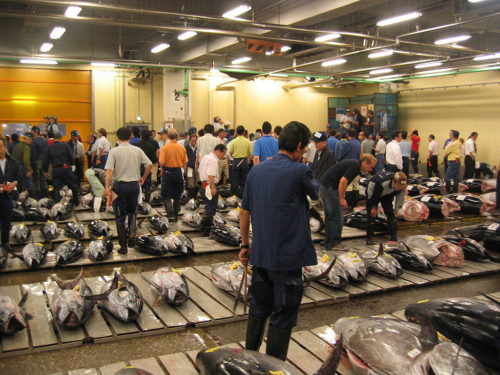 There's a sad story behind this news. Bluefin tuna have been almost wiped out. There used to be great numbers of bluefin tuna. Now these numbers have dropped by 96%. That's a huge change. Imagine a school with 1,000 students. What would school be like if only 40 students showed up?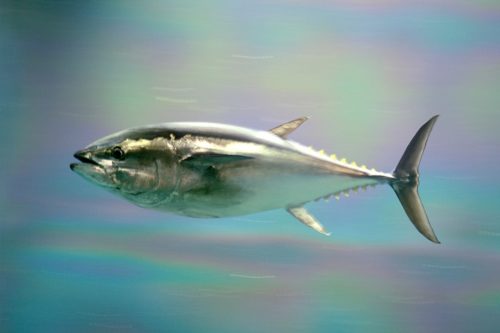 About 80% of the bluefin tuna caught in the world is sold to Japan. The Japanese know there is a problem. In 2017, the country came up with a plan to limit fishing to increase the numbers of bluefin tuna. But some groups are already protesting the fishing limits.
As the price of tuna goes up, people who fish for a living have even more reason to catch more tuna than they should.
Whales
Hunting whales has long been important in Japan. Japanese people used to eat lots of whale meat. But today, whale meat is not so popular. In 2016, Japanese people ate just 1% of the amount of whale meat they ate in the 1960s. Still, Japan is eager to hunt whales.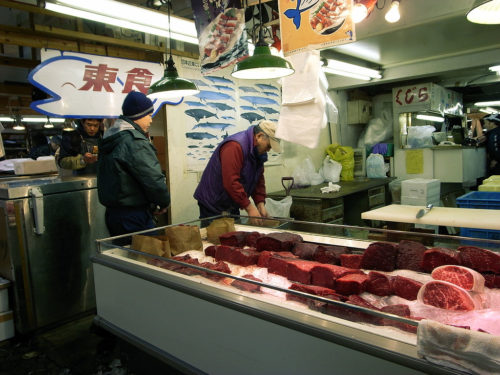 Like tuna, there used to be great numbers of whales. But many kinds of whales were hunted until there were almost none left. The International Whaling Commission (IWC) was created to protect whales. This group has members from almost 90 different countries.
In 1982, the IWC said it was against the law to hunt whales for money. Some whale hunting was allowed if it was for science. Since the law was made, the numbers of many kinds of whales have grown, and whales are doing much better.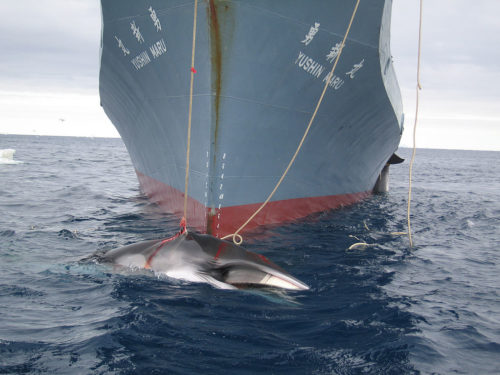 As a member of IWC, Japan said it only hunted whales for science. Most other countries think Japan was really hunting whales to sell the meat. Last winter, Japan upset many people by killing 333 minke whales near Antarctica for "research". Many of the whales were young, and 122 of the whales were pregnant mothers.
Last month, Japan left the IWC, saying that it would start hunting whales for money again. Japan has said it won't hunt near Antarctica anymore. It will only hunt for whales in oceans near Japan.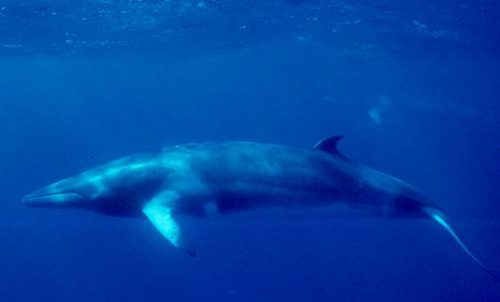 Some people are glad Japan left the IWC because now it is clear that Japan is hunting whales for money. Others believe it would be better if Japan was still talking to other countries about how to protect whales.
Japan is not the only country that is "pirate whaling". Norway and Iceland also hunt whales for money.
😕
This map has not been loaded because of your cookie choices. To view the content, you can accept 'Non-necessary' cookies.