Cape Town, South Africa —(Map)
Mina Guli has run 62 marathons – one a day since early November. She planned to run 100 to focus attention on the world's growing water problems, but now she's broken her leg and can't go on.
Ms. Guli, 48, is an Australian lawyer and businesswoman. In 2012, she decided to focus on helping the world face its water problems. Ms. Guli said that when she saw a river that had dropped 20 feet (6 meters) in six years, she realized she needed to do something.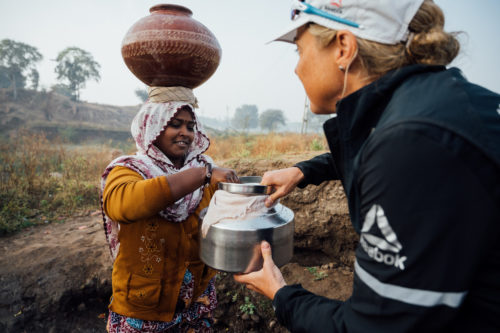 Experts think that by 2030, people will need much more clean water than we'll have on the planet. By then, the United Nations expects water supplies to be limited for about half of the people on Earth.
Ms. Guli wants people to change their behavior to avoid this disaster. She began working to focus attention on water problems. She started a group called "Thirst" which has taught over 500,000 people in China different ways to save water.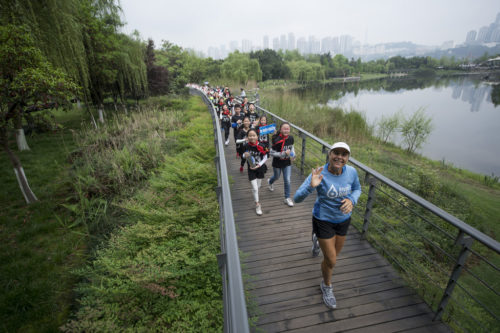 Ms. Guli also began running – lots of long, hard runs to bring attention to water shortage problems. In 2016 she ran 40 marathons across seven deserts on seven continents in seven weeks. A marathon takes serious effort. It's 26.2 miles (42 kilometers) long. In 2017, she ran 40 marathons in 40 days along 6 rivers around the world.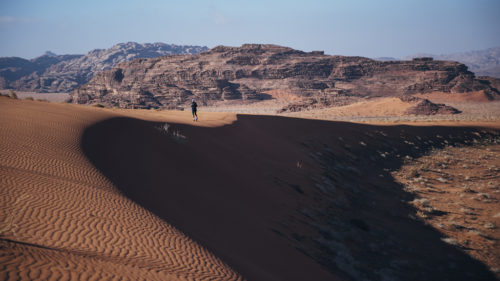 Running is not easy for Ms. Guli. When she was younger, her back was hurt so badly that doctors thought she might never run again. She started swimming, then biking, and finally running again. She says she's a "bad runner", but she's covered a lot of ground.
On November 4, Ms. Guli ran the New York Marathon, the first of the 100 marathons planned for her #RunningDry project. And she kept going, one marathon a day, through Europe, Asia, the Middle East, and Africa.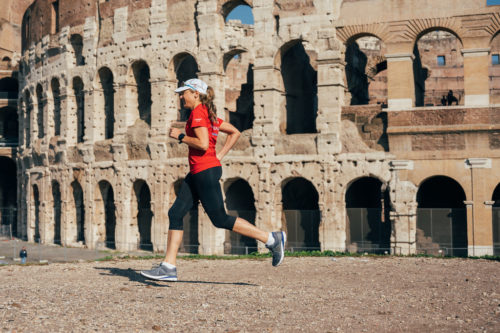 But after 60 marathons, doctors discovered that Ms. Guli had broken a bone in her leg. Still, Ms. Guli was determined not to give up. She decided to walk the marathons rather than run them. That meant spending about nine to 12 hours walking instead of five hours running.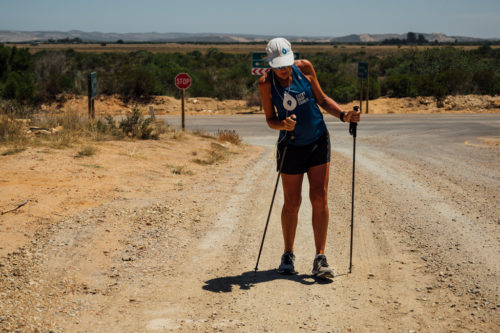 But after 62 marathons, doctors told her that she would permanently damage her leg if she did not stop. Ms. Guli finally agreed to stop running and let her team run in her place.
Now Ms. Guli's website is asking for other people to help out. She wants to make sure marathons get run every day between now and February 11, when her last marathon was supposed to take place.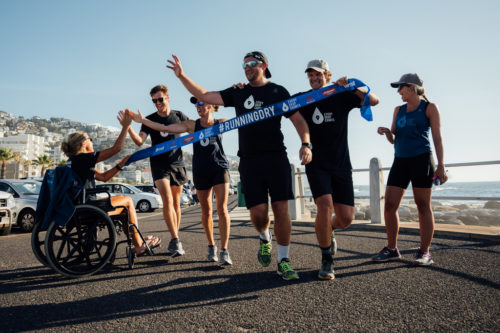 One thing is certain. Even with her hurt leg, Ms. Guli will continue working to spread the word about how important it is to change the ways we use and save water.
As Ms. Guli told the South China Morning Post, "Too often people think we can't achieve change, but it's just an excuse. When you really want something badly enough, you can do it – five kilometers, a marathon, running through seven deserts, or achieving global change, you can do it."
😕
This map has not been loaded because of your cookie choices. To view the content, you can accept 'Non-necessary' cookies.