Sidmouth, England —(Map)
A water company in England has found a 210 foot (64 meter) "fatberg" blocking its pipes in the seaside town of Sidmouth. The fatberg is a hardened mess of grease, oil, baby wipes, and other items that have been put down a toilet or a sink instead of into a trash can. "Fatberg" is a word meant to describe something large, like an iceberg, but made out of fat.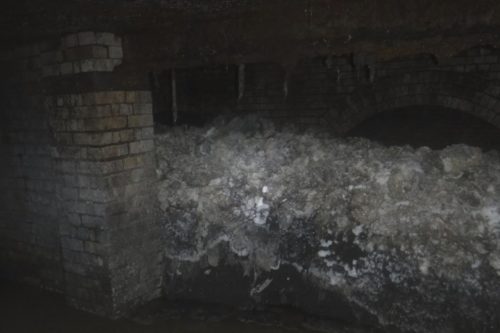 When you pour something down the drain or flush it down a toilet in most cities or towns, it goes into a sewer. The nasty collection of things flowing through the sewers is called "sewage". Most cities have ways of cleaning and treating sewage so that clean water can be returned and used again.
South West Water (SWW), the company that found the fatberg, says that only "3 Ps" should be put down a toilet: pee, poop, and paper (toilet paper, that is).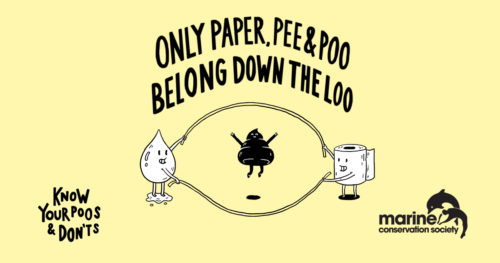 Big problems can happen when people use a sink or toilet to get rid of things that shouldn't go into the water system. There are two main groups of harmful things that often make their way into the system – bad solids and bad liquids.
Bad solids include anything that is not toilet paper. Toilet paper is made in a special way so that it breaks down in water. Other papers are not made this way.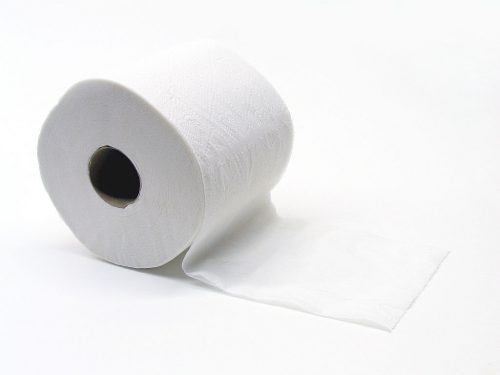 Other items, like cleaning wipes, baby wipes, diapers, and some special products women use, don't break down on their own. These can only cause problems – even if the package says it's "flushable".
Bad liquids, though, are much worse. Things like cooking oil and grease may look like they can go down the drain because they're liquids, but they're very different than water. In colder temperatures – such as in cold water – they get harder. They put a thick layer of slimy grease on anything they touch – like the walls of sewage pipes.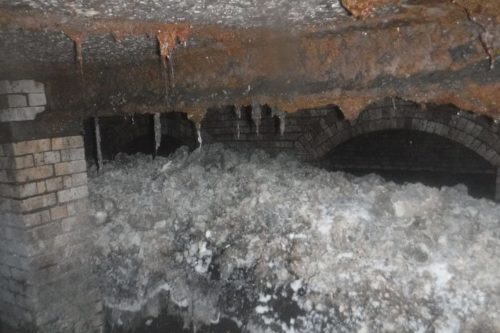 Importantly, oils, fats, and grease can build up on things like wet wipes, coating them with a layer of grease. This turns them into a sticky ball that more and more things begin to stick to. This is how fatbergs begin.
SWW says the fatberg they found probably took around three years to form. It is longer than five full-sized school buses parked end to end. The company says that its workers found the fatberg when they were inspecting pipes. SWW believes it will take about eight weeks to break up and remove the fatberg.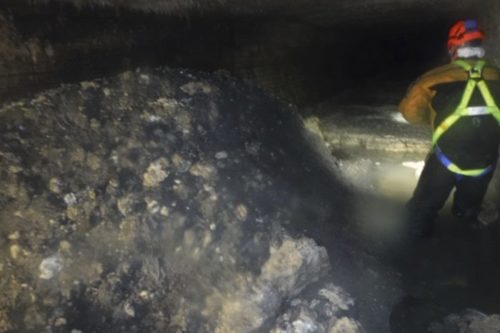 Fatbergs have been problems in many cities around the world. In September of 2017, one was found in London that was even larger than the one in Sidmouth. It took workers from Thames Water eight weeks to break it up and remove it. That was with eight workers working nine hours a day, seven days a week. There is now a small piece of that fatberg on display in the Museum of London.
😕
This map has not been loaded because of your cookie choices. To view the content, you can accept 'Non-necessary' cookies.