Tlahuelilpan, Hidalgo, Mexico —(Map)
An explosion at a gasoline pipeline in Mexico on Friday has killed at least 73 people and left over 70 injured. The pipeline exploded as people were trying to steal gas from the pipe.
The blast happened in Tlahuelilpan, a little town about 62 miles (100 kilometers) north of Mexico City. Videos taken before the explosion show gasoline spurting from the pipeline, almost like a fountain. In the videos, people are holding buckets out to collect the fuel.
Suben a 66 los muertos en #México por explosión en ducto de combustible perforado por delincuentes. pic.twitter.com/yGyKpZp6RV

— Noticiero 24 Horas (@24HorasGYE) January 19, 2019
Hundreds of people, including families, had gathered, hoping to get free fuel. That's what made the explosion so deadly. The government said that about 25 soldiers arrived before the blast, trying to get people to leave. But the 600 to 800 people who were there refused to go.
In Mexico, the government owns the largest oil and gas company, called Pemex. Pemex earns a lot of money for the government. But in recent years, Pemex has been losing more and more money to thieves. Last year, thieves stole about $3 billion worth of fuel from Pemex.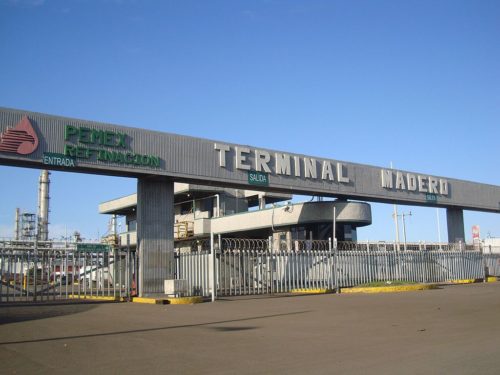 To move oil and gas around the country, Pemex uses a system of pipes. Since the pipeline covers great distances, it's hard to protect all of it. Even when the pipes are underground, the criminals dig down to reach them.
The thieves drill holes in the pipeline, then put in a tap – like something you'd use to turn a hose on or off. After that, they take the gas they want. In the first 10 months of 2018, over 12,500 of these illegal taps were drilled into Mexico's pipelines.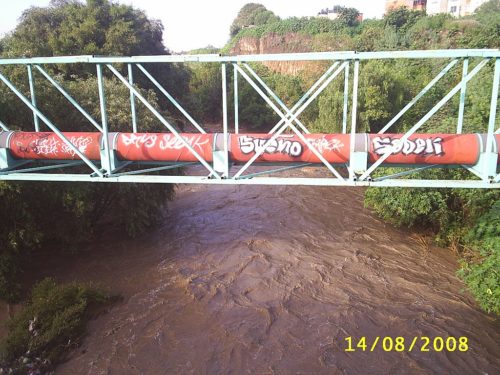 Mexico's new president, President Andrés Manuel López Obrador, has been trying to fight this theft. In recent weeks, the president has sent around 5,000 soldiers and police to protect the pipelines. He has closed down six of the pipelines that were most often attacked. He is also having a lot of gas moved by truck, instead of pipeline. This is more secure, but much slower.
Because fuel is being moved more slowly, many gas stations do not have any gas, and there are long lines at the stations that do have gas.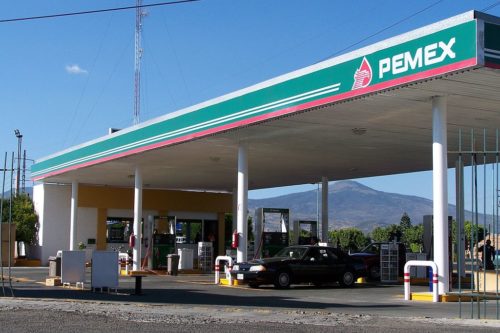 The problem of stolen fuel has gotten more serious in Mexico during the last 10 years. Groups of criminals begin stealing gas in a larger and more organized way. These organized criminals have even paid members of the government to help them.
Mr. Obrador says he will continue to fight the gas thefts and he is asking Mexico's people to help him. But in a country where many people are poor and gas is hard to get, it is easy to understand why some people like the idea of making or saving money on stolen gas.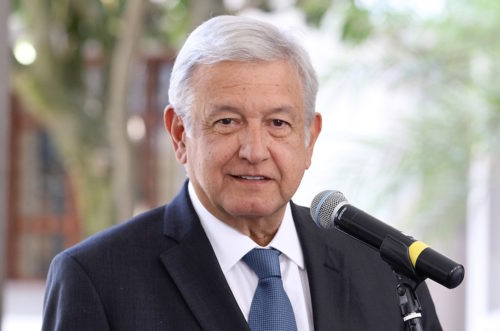 The government is trying to learn more about the exact cause of the explosion. Mr. Obrador has asked his government to do all they can for the people affected by the blast. The government is also hoping that people will realize how dangerous it is to steal gas from pipelines.
The front page image for this story is of a gas fire in Moscow in 2009.
(Source: kaareif [CC-BY-SA-3.0], via Wikimedia Commons.)
😕
This map has not been loaded because of your cookie choices. To view the content, you can accept 'Non-necessary' cookies.