Townsville, Queensland, Australia —(Map)
Unusually heavy rains in Queensland, Australia have caused massive flooding. The government was forced to open the Ross River Dam, flooding up to 20,000 homes.
Over the last ten days, Queensland has been trapped under a slow-moving monsoon. Monsoons are winds that bring lots of rain when they move over warm land from cooler oceans. The winds and the rain they bring can last for months.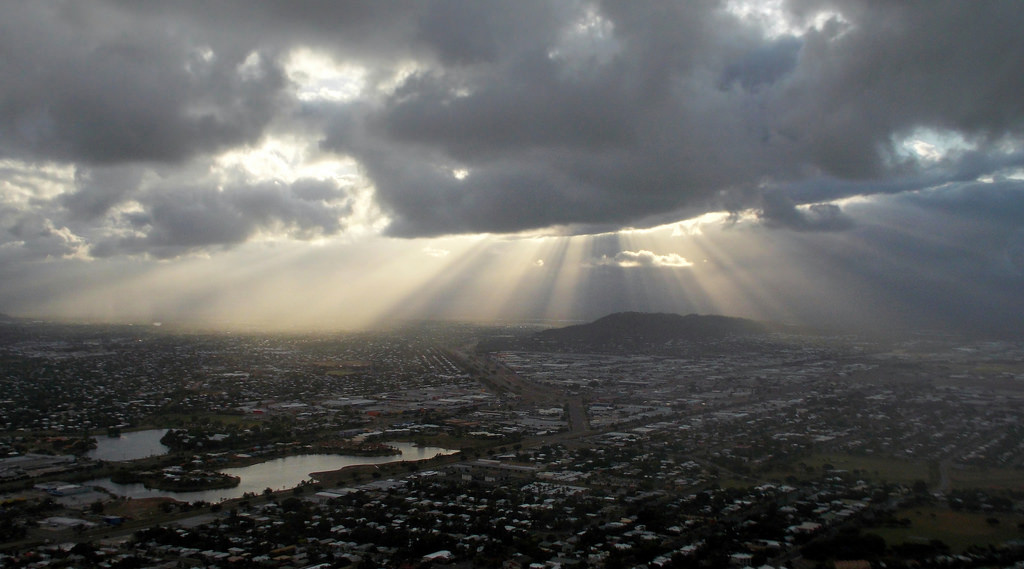 For cities and towns of northeastern Queensland, the monsoon has had awful effects. In some areas, as much as 16 inches (40 centimeters) of rain has fallen in a day.
The city of Townsville has been hit especially hard. In the last ten days, Townsville has gotten about 3 feet 9 inches (113 centimeters) of rain. That's more rain than it usually gets in a year, and it beats a record that was set 80 years ago.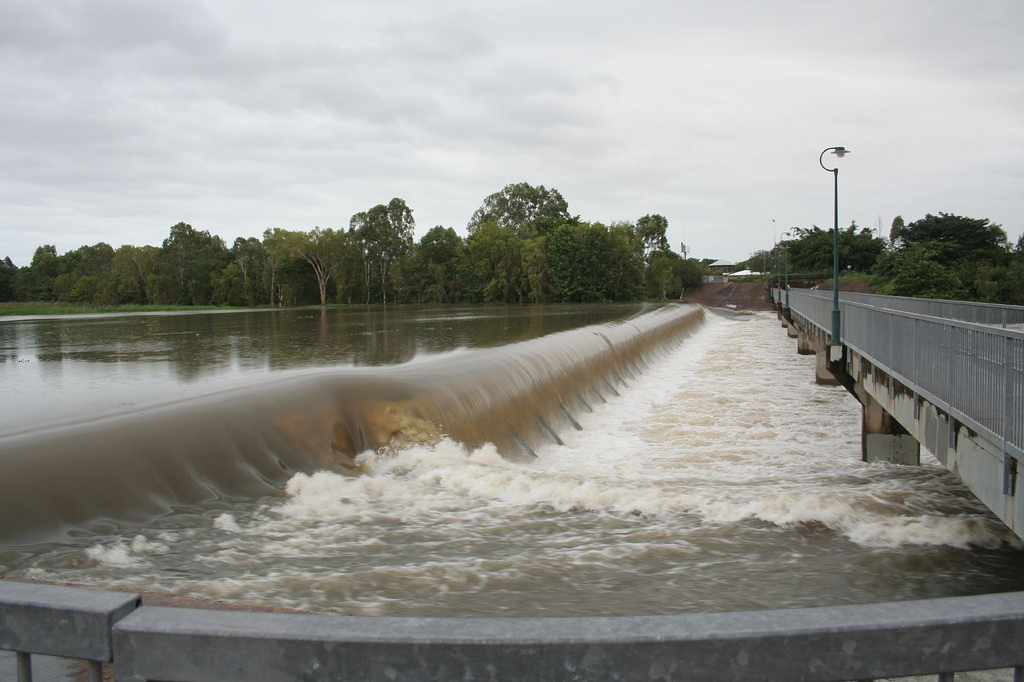 The Ross River Dam near Townsville holds back river water in a huge pool. The dam was built to store water and control floods. But the massive rains filled the dam's pool more than twice as full as it is supposed to be. The dam's floodgates, which usually hold the water back, had to be opened.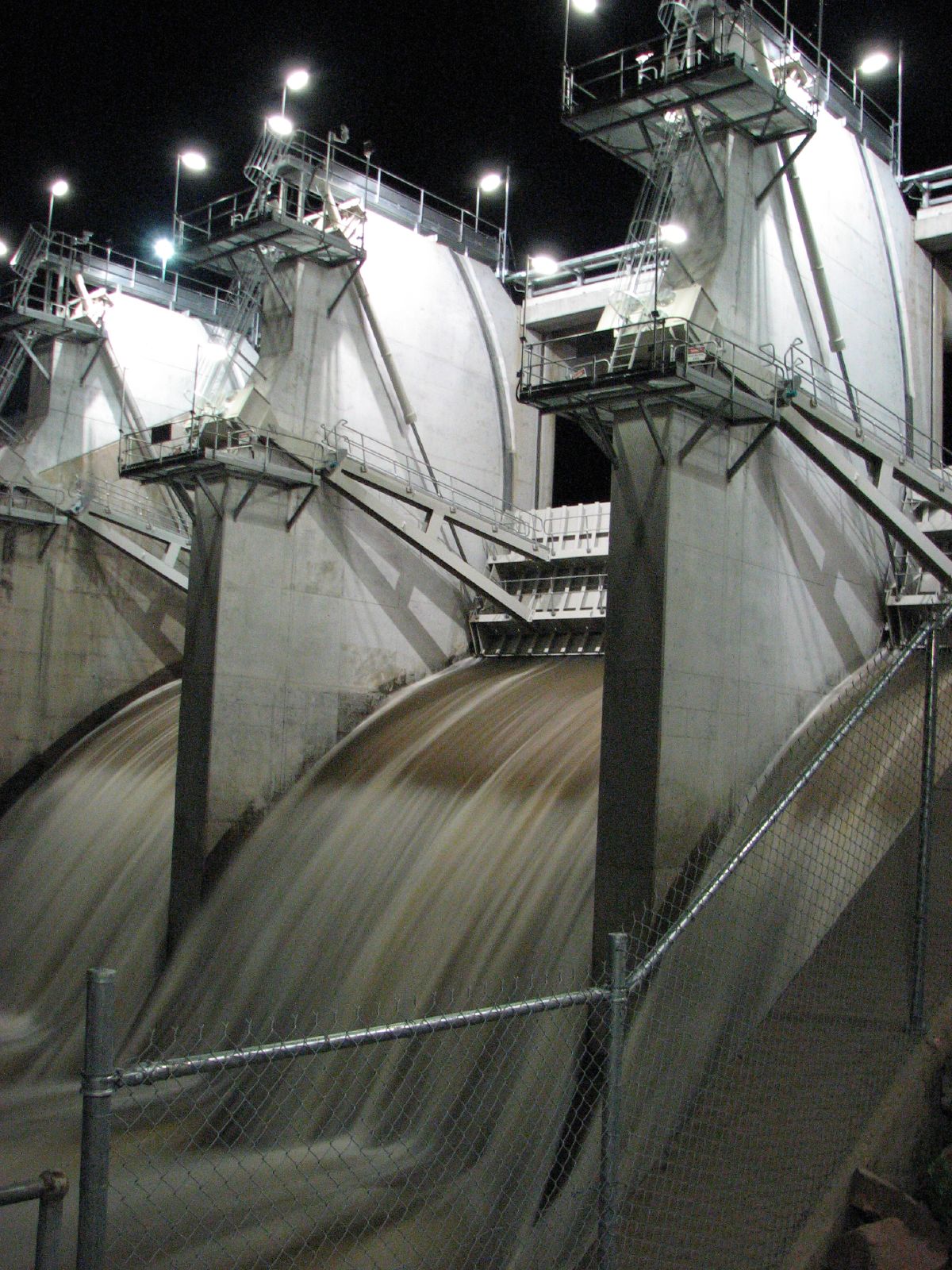 The water has gushed into Townsville, flooding hundreds of homes. Many large roads are flooded, cutting people off. The local grocery stores are out of food and new food must be brought in by boat.
Thousands of people have left their homes for safety. Some reports say 10,000 to 20,000 homes in Queensland could wind up being flooded.
Queensland's leader, Annastacia Palaszczuk, said, "It's basically not just a one in 20 year event, it's a one in 100 year event."
Towns and cities stretching across most of Far North Queensland are tonight bracing for the possibility of more heavy rain after a week-long deluge resulted in the worst inundation in living history. #9Newshttps://t.co/FKPRtSjRSE

— Nine News Queensland (@9NewsQueensland) February 4, 2019
Emergency workers are using boats and helicopters to try and help move people to higher ground. Over 1,000 people have called for help. Some people are standing on roofs until help arrives. Two police officers were left holding onto trees after their car was washed away.
As if the floods weren't enough, there is another problem. The flood water contains three things that most people don't want to come into contact with: crocodiles, snakes, and poop. The poop is there because factories that normally treat sewage – dirty water from drains and toilets – have been flooded. Instead of being cleaned, the dirty water has been mixed in with all the other water.
Townsville floods 2019. #bigwet pic.twitter.com/kve5FzAyir

— Phil Staley (@Phil_Staley) February 3, 2019
The crocodiles and snakes have gotten washed away in the flood waters. They swim very well, so government workers are warning people to look out for crocodiles and snakes in unusual places once the flood waters start to go down.
But it doesn't look like the flood waters will be going down soon. The forecast for the area is for more rain.
It's not all bad news, though. In the west of Queensland, where the land was very dry after record heats and long periods without rain, the rains have been good news for farmers.
😕
This map has not been loaded because of your cookie choices. To view the content, you can accept 'Non-necessary' cookies.