Bristol, England —(Map)
You may think you know what an older person's greatest wish is, but you might want to double check just to be sure. If they're anything like Anne Brokenbrow, you could be in for a big surprise.
Anne Brokenbrow is 104 years old, and lives in the Stokeleigh Care Home in Bristol, England. She's always been on the "right side of the law" and has never really gotten in trouble. So it came as a surprise when she told workers at the home that she would like to be arrested.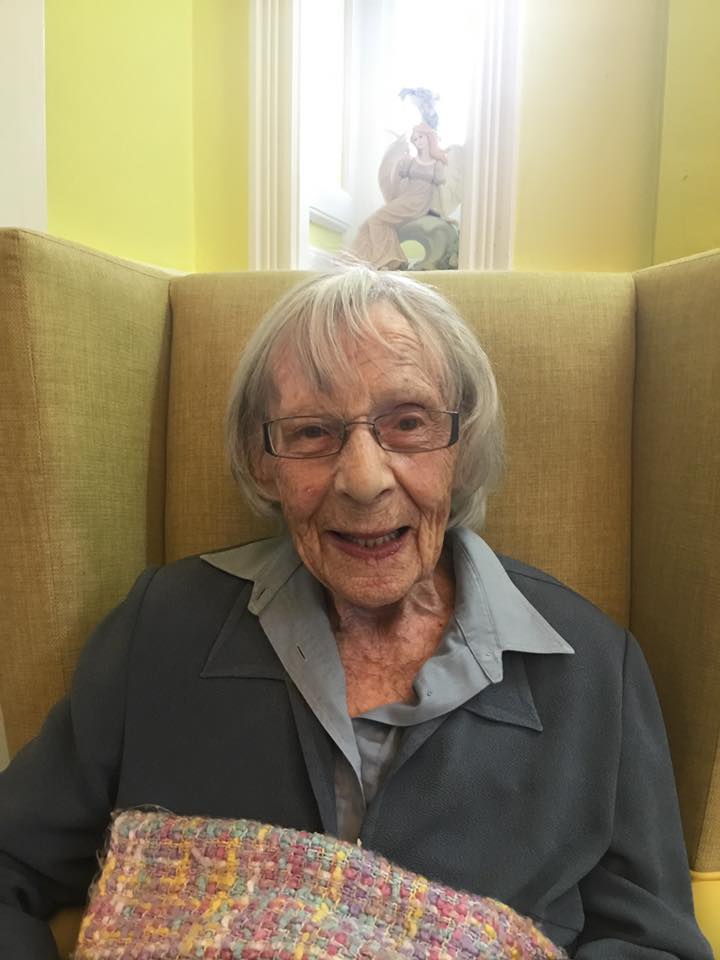 The Bristol Wishing Washing Line (BWWL) is a program that works to answer the wishes of older people living in care homes in Bristol. The BWWL collects simple wishes of older people and then hangs them on a "washing line" in a supermarket. The hope is that other people will see these wishes and get in touch if they're able to help make them come true.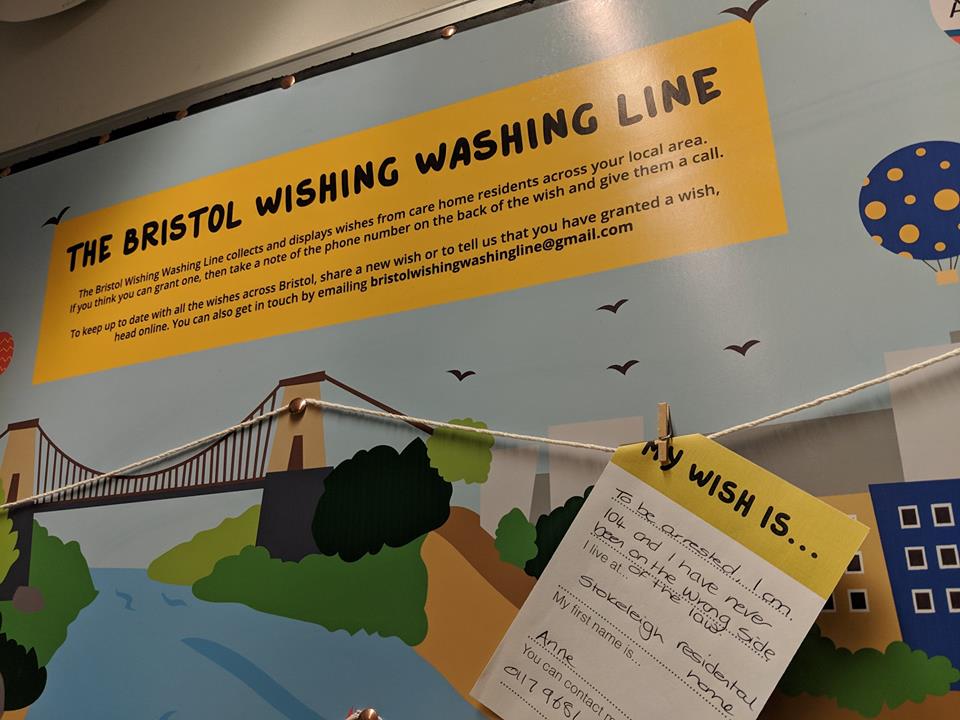 Ms. Brokenbrow's wish was an unusual one: "My wish is… to be arrested. I am 104 and I have never been on the wrong side of the law." People at the Stokeleigh Care Home were surprised, but they passed her wish along to the BWWL anyway.
Soon, the Avon and Somerset Police Department got in touch and made plans to "arrest" Mrs. Brokenbrow.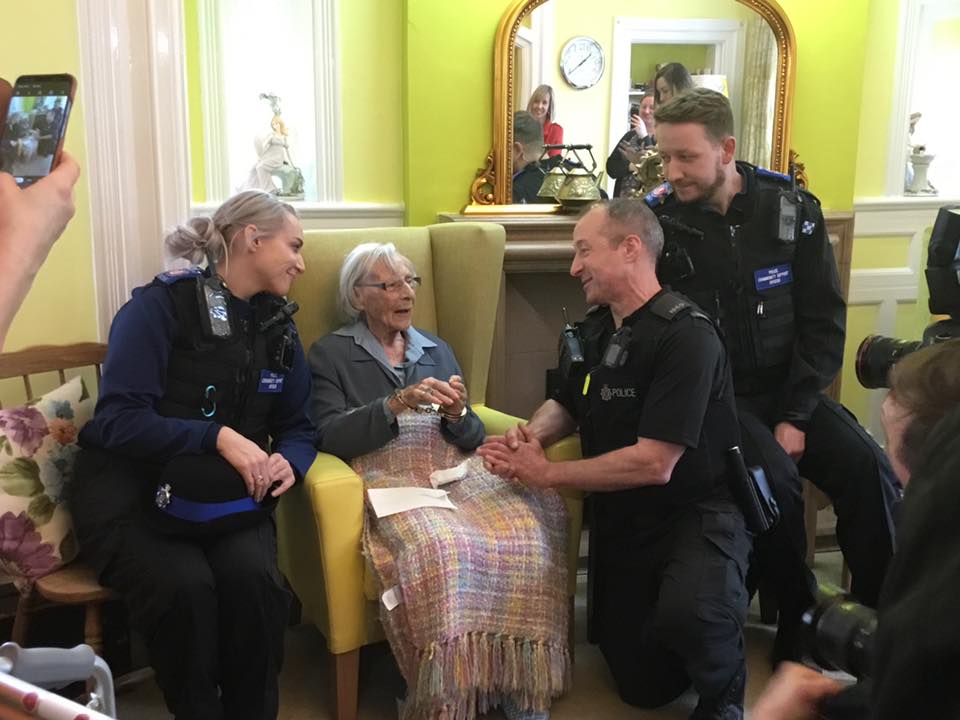 Last week, police officers showed up at the Stokeleigh Care Home. After having a chat with Mrs. Brokenbrow, they put her in handcuffs. Then they drove her away in a police car with the siren on and their lights flashing. The police officers said that Mrs. Brokenbrow was the oldest person they had ever arrested.
The Stokeleigh Care Home later posted on its website: "Anne has had a great day. She enjoyed every minute from the hand cuffs to the ride in the police car. It really has been fantastic!"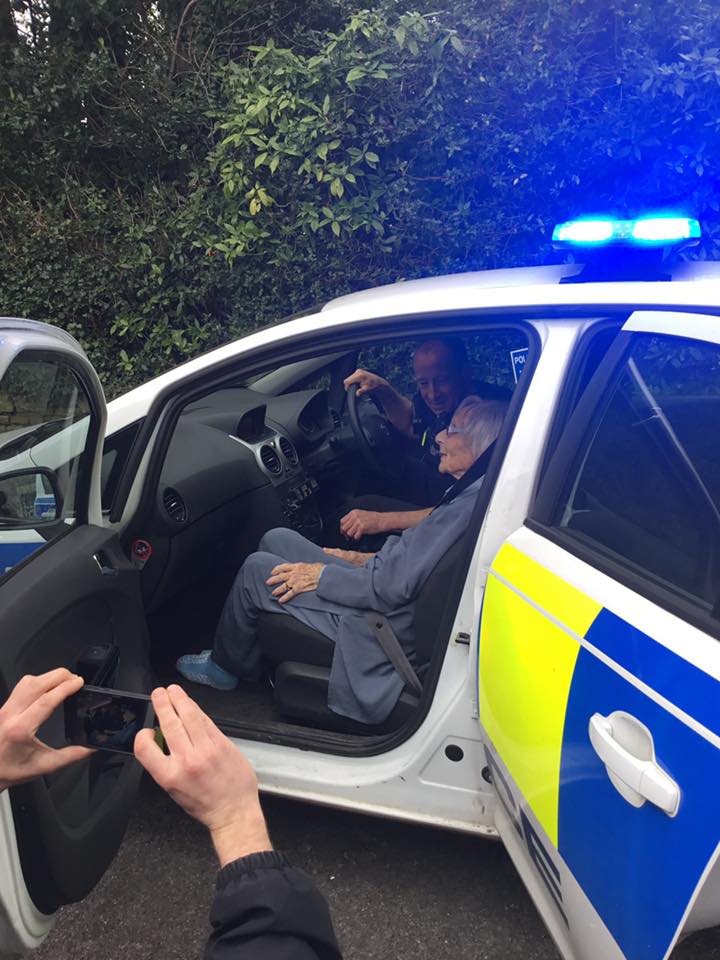 Several other places in England have Wishing Washing Lines. The programs are run by a group called "Alive Activities", which works to bring joy to the lives of older people.
Though Mrs. Brokenbrow's request was an unusual one, like many other wishes on the wishing washing line, it was not hard to fill. The hardest part is often connecting the wish with the person who can make it come true.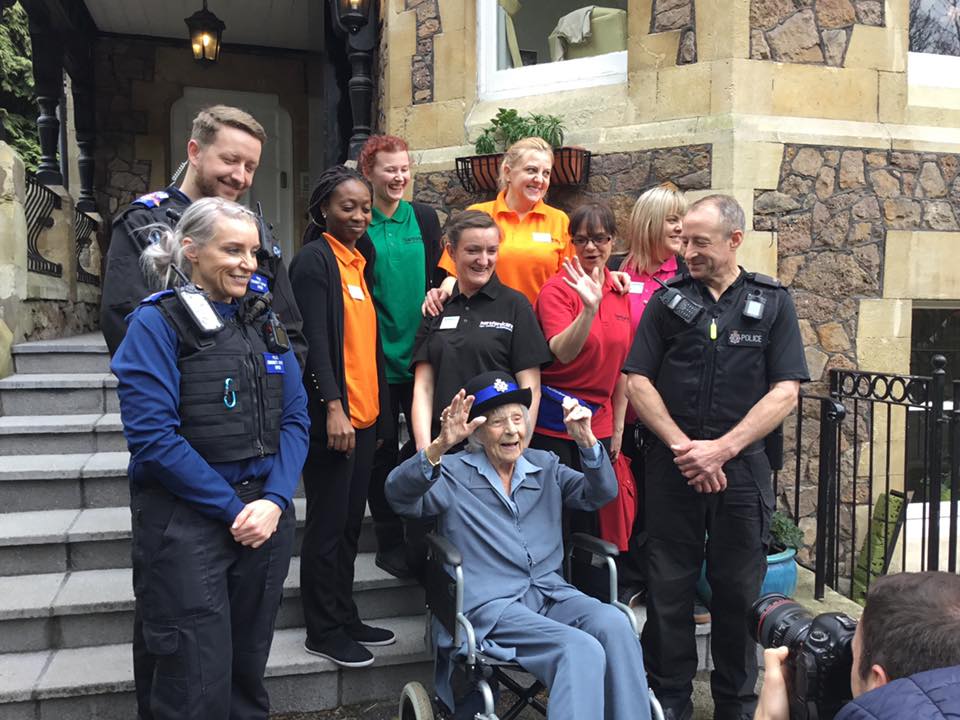 Other wishes from people in care homes have included going out to dance, getting to touch an owl, or simply having someone to play game with or to talk to.
😕
This map has not been loaded because of your cookie choices. To view the content, you can accept 'Non-necessary' cookies.