Khartoum, Sudan —(Map)
After months of protests, people in Sudan have forced out the country's long-time president and many other members of his government. But they are still protesting for a government run by the people.
Omar al-Bashir has been the president of Sudan for 30 years. He took over the government by force in 1989. He has been a brutal leader, keeping a tight rule over the country. Many people believe he and others in his government should be arrested as criminals for killing many thousands of their own people.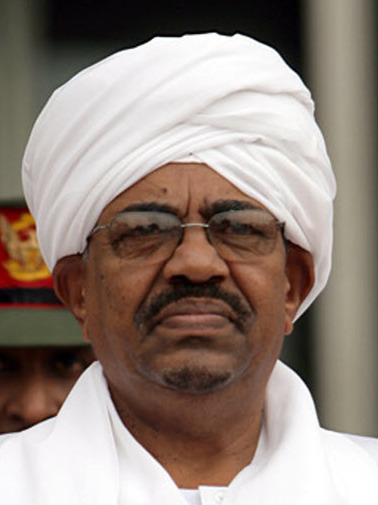 Sudan's government has several powerful groups, like the military and security forces. The military are people from armed forces like the army. Security forces are the police and other special groups meant to protect members of the government. Inside these larger groups, there can be smaller groups with different goals.
The protests began last December, after the price of bread tripled. The government's response to the protests was strong and violent. Over the next few weeks, hundreds of people were arrested and several people were killed.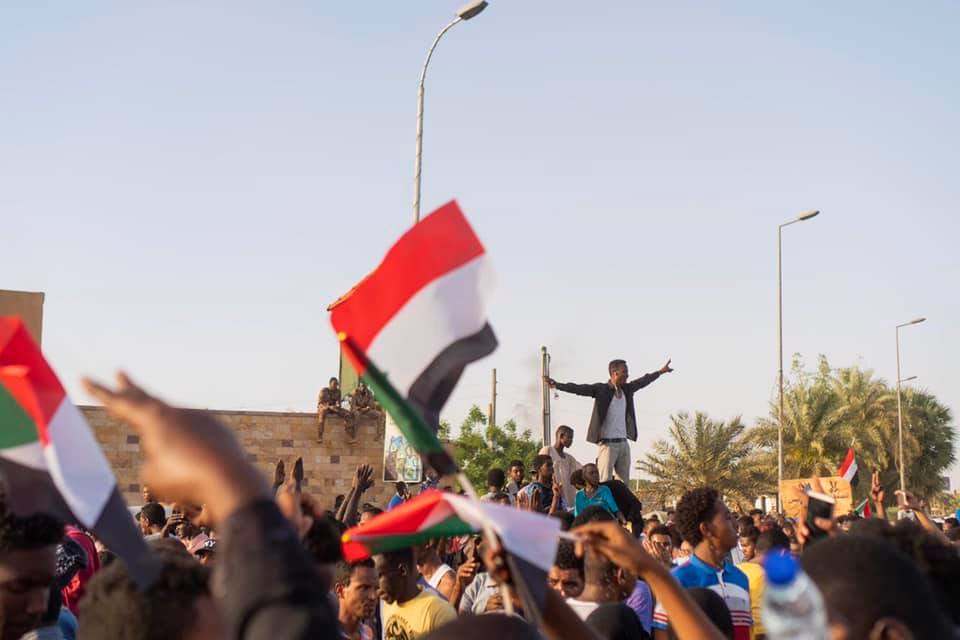 But the protesters didn't give up. In late February, Mr. al-Bashir called a national emergency because of the protests. He put military and security people in charge of the government.
The protests continued in March and early April, and hundreds of thousands of people came out. Dozens of people were injured and around 2,500 people were arrested. But the protests began to have an effect.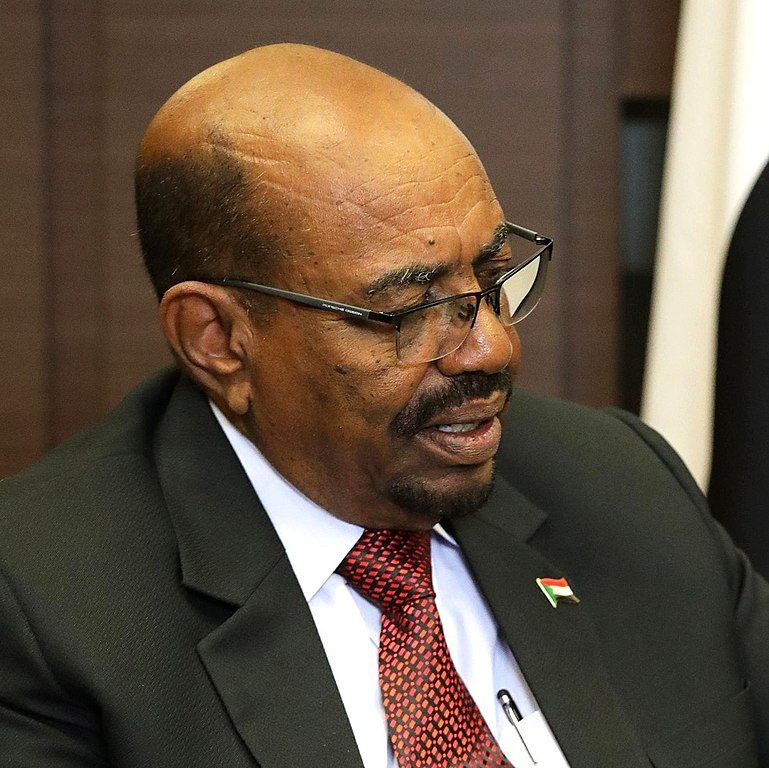 On April 11, the military removed Mr. al-Bashir as president. The military said they would run the government for two years, and then hold elections.
The Sudanese people kept protesting. They didn't want anyone who was part of Mr. al-Bashir's government to remain in power.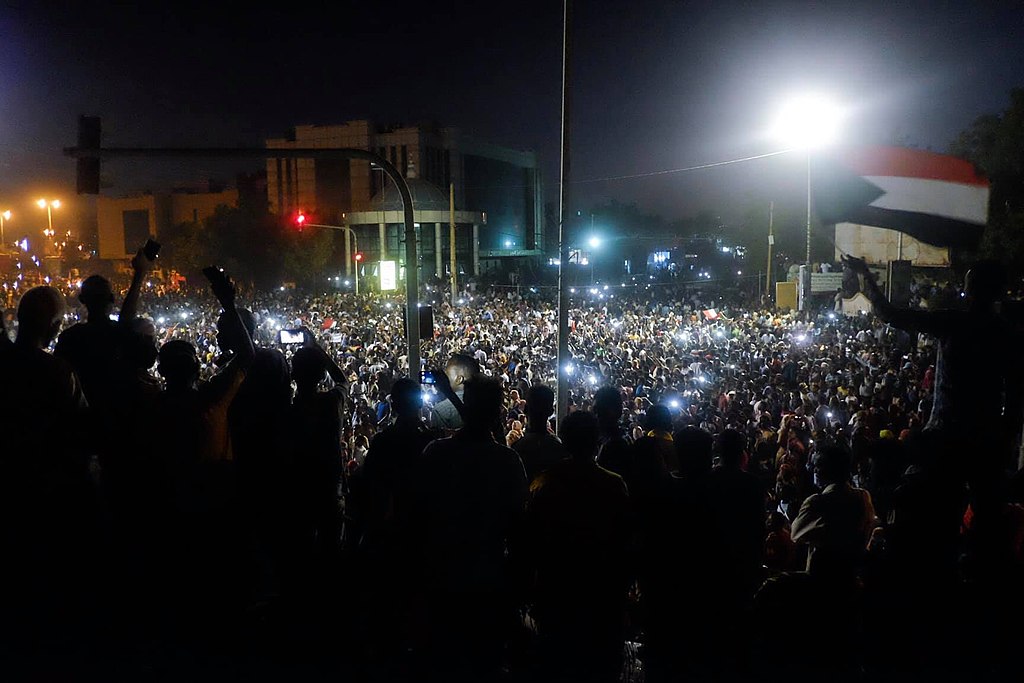 One by one, many people who used to work with Mr. al-Bashir were removed. Now, a man named Abdel Fattah al-Burhan is in charge of the military group running the government. He has been friendlier to the protesters and listened to their demands.
Though the protesters are happy that Mr. al-Burhan has replaced other military officers, they are still protesting. They want a government run by the people of Sudan, not the military.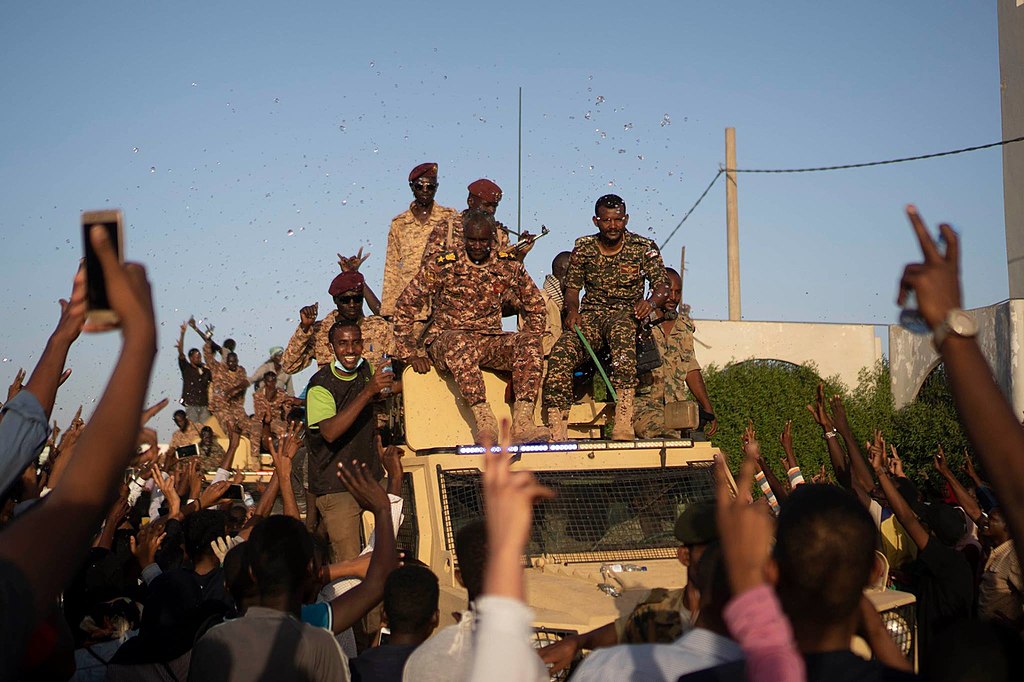 Sudan's women have been important protest leaders. Women suffer greatly in Sudan, where they can be beaten simply for wearing the wrong kind of clothes.
Alaa Salah is one of the women who caught people's attention. Photos and videos of her talking and singing to a crowd have helped make her a symbol of the protests.
Taken by me@lana_hago#8aprile pic.twitter.com/o7pDUsQg84

— Lana H. Haroun (@lana_hago) April 8, 2019
Many people believe that other countries, like United Arab Emirates, Saudi Arabia and Egypt, have been working secretly to get rid of Mr. al-Bashir's government and to decide who will lead Sudan next.
Though much has changed, Sudan's changes are not over. People inside the military and security forces are still fighting for control. And almost certainly, the protesters will keep protesting.
One line from a poem that Ms. Salah shared at the protests says, "The bullet doesn't kill. What kills is the silence of people." Sudan's people are certainly not being silent anymore.
😕
This map has not been loaded because of your cookie choices. To view the content, you can accept 'Non-necessary' cookies.