Washington, DC —(Map)
A special report looking into whether US President Donald Trump and people working for him broke the law was released on Thursday. The report didn't clear the president's name or charge him with crimes.
Soon after Donald Trump was elected president of the United States, many people began questioning whether there were connections between Mr. Trump's campaign (the people working to elect him) and the Russian government.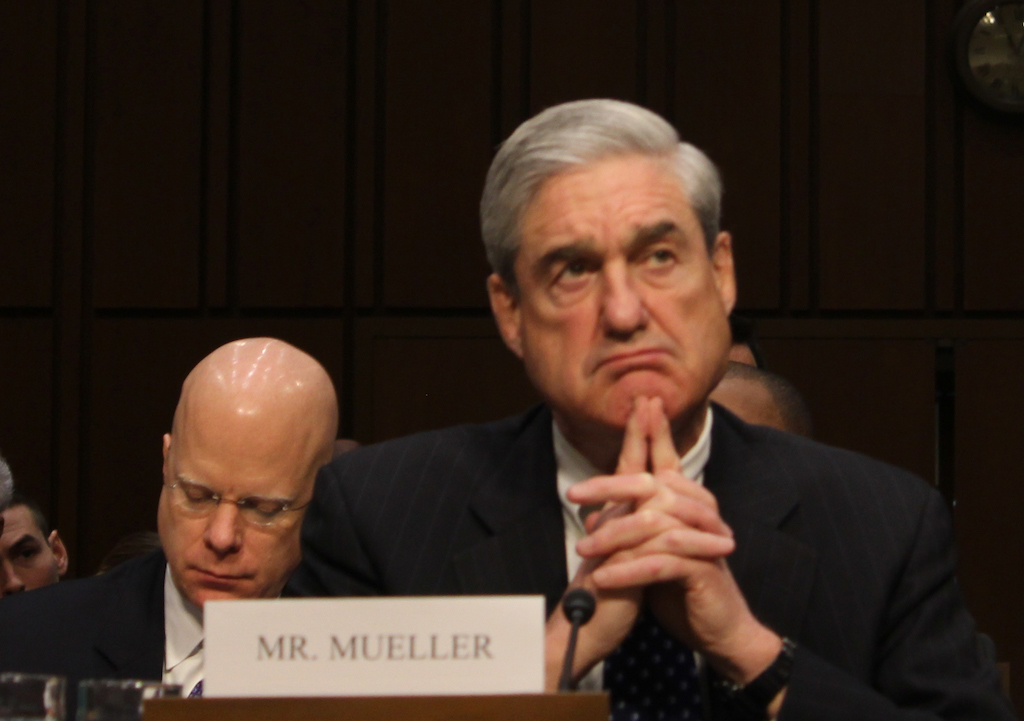 Robert Mueller, who used to lead the FBI, was chosen as a "special counsel". His job was to investigate – to try and find out what really happened.
Mr. Mueller looked into two main crimes:
Coordination ("collusion") – whether Mr. Trump's campaign worked with Russia to help Mr. Trump win the election.
Obstruction of justice – whether Mr. Trump tried to stop Mr. Mueller or others from finding out if he broke the law.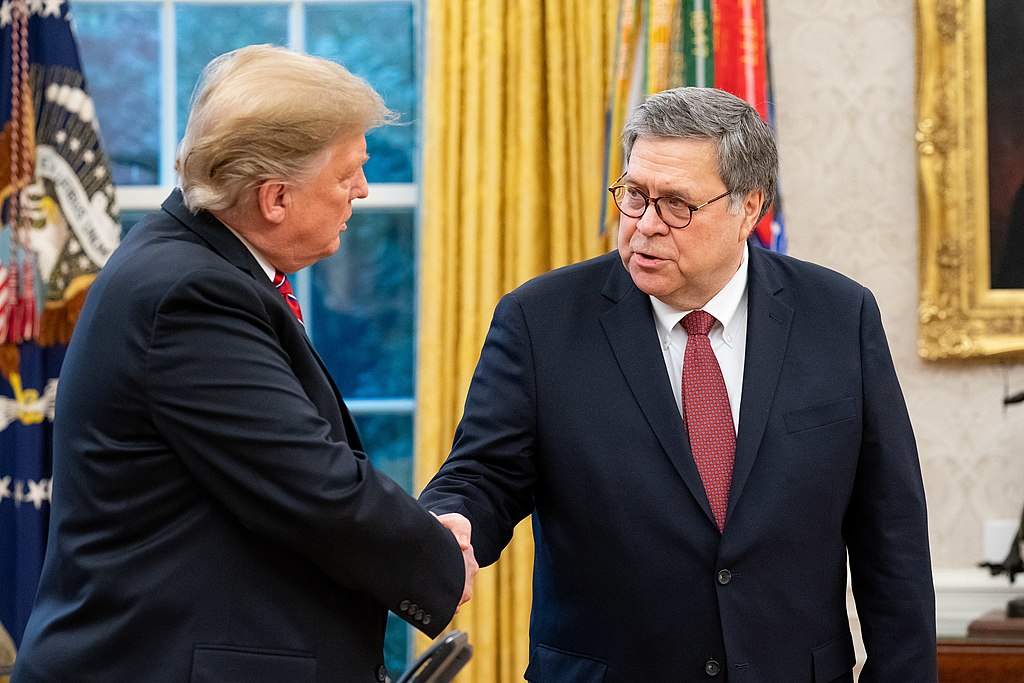 Mr. Mueller finished his report last month and gave it to William Barr, who is the attorney general – the country's top lawyer. Mr. Barr was chosen for the job by Mr. Trump. Mr. Barr soon put out a 4-page letter, which he said explained what was in Mr. Mueller's 448-page report.
Last Thursday, Mr. Barr finally released an edited version of the report. About 40% of the report's pages have parts that are blacked out so the information can't be read.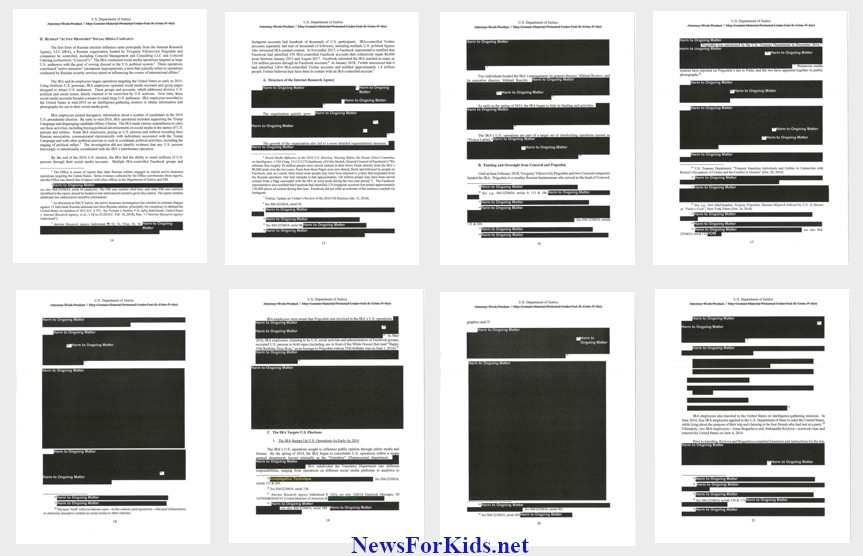 The report said that though there were many contacts between Mr. Trump's campaign and people working for Russia, Mr. Mueller didn't find proof that the two groups worked together in a way that was against the law.
The Mueller report did not make a decision about obstruction of justice. Mr. Mueller said that he couldn't say Mr. Trump was innocent, but that he also couldn't charge Mr. Trump with that crime while he was still president. Still, the report listed at least 10 times that Mr. Trump tried to stop Mr. Mueller's investigation. The report also gave many examples of Mr. Trump or other people in the White House lying about what was going on.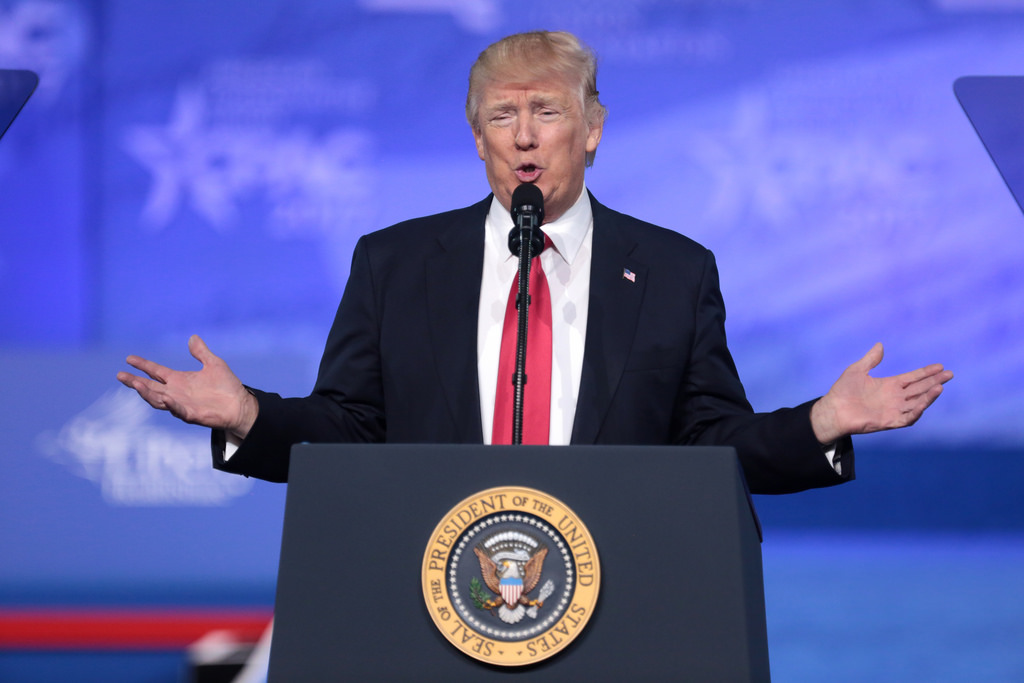 Though Mr. Mueller said that he could not charge Mr. Trump, he pointed out that Congress could charge him with a crime, if they decided to. This is called "impeaching" the president.
Many Republicans believe the Mueller report shows that the president did nothing wrong. Most Democrats believe that the report suggests that Mr. Trump might have broken the law.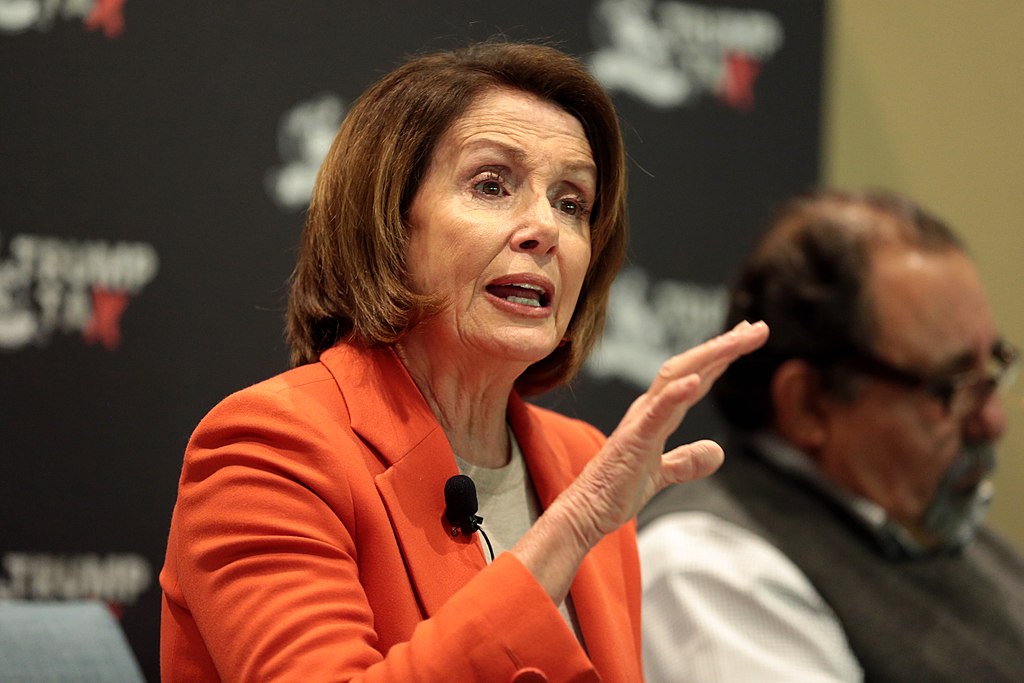 Now Democrats, who control the House of Representatives, must decide if they are going to try to impeach Mr. Trump. Some Democrats believe Mr. Trump should be impeached. Others believe other work is more important.
Democrats have asked for a complete report, without any parts blacked out. They have also asked Mr. Mueller to answer questions in Congress.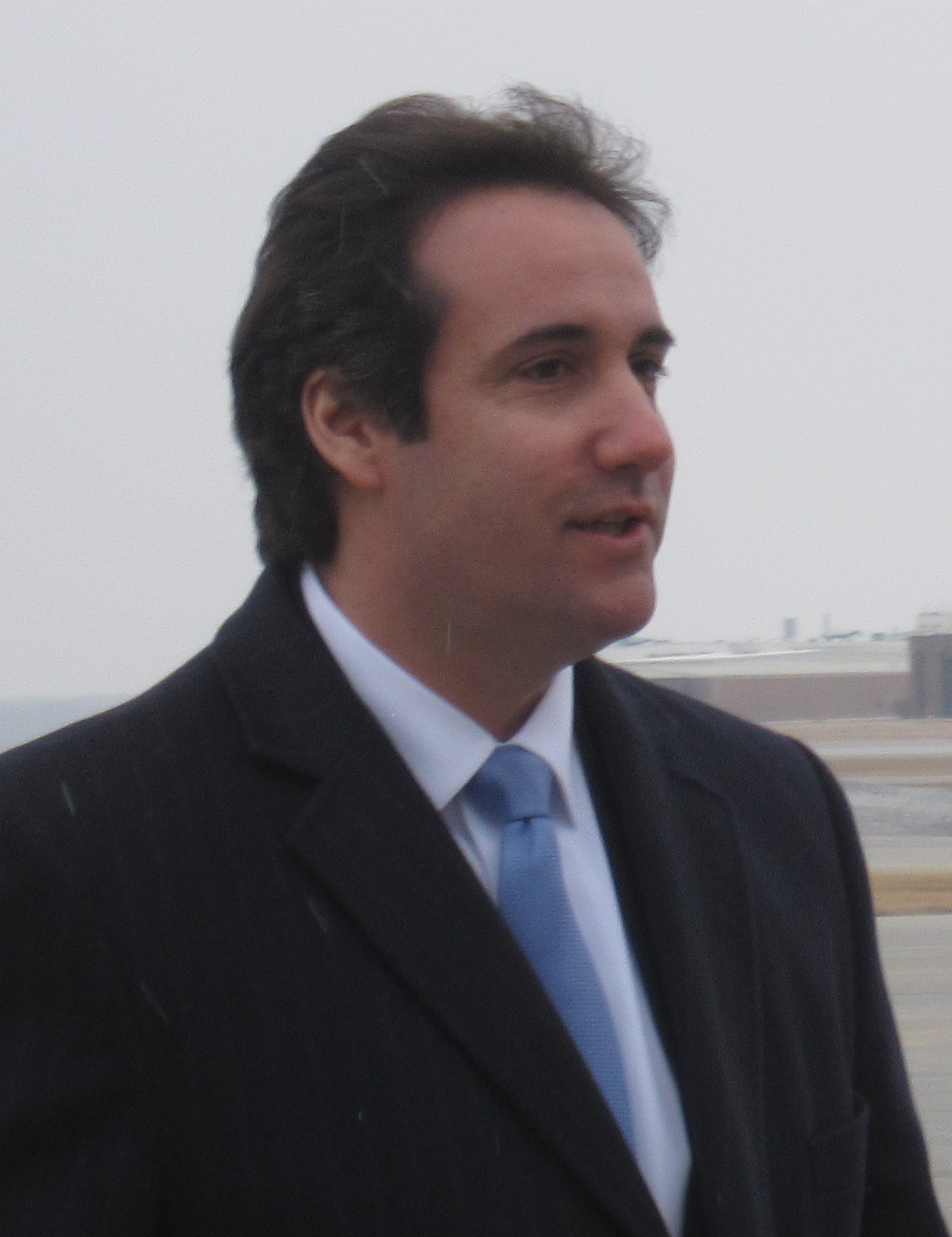 Even though Mr. Mueller's report did not charge Mr. Trump, the investigation has led to 34 other people being charged with crimes. Many of those people worked closely with Mr. Trump. The report shows that there are also 12 other people being investigated that we don't know anything about yet.
😕
This map has not been loaded because of your cookie choices. To view the content, you can accept 'Non-necessary' cookies.