National Park Week ends tomorrow with National ParkRx Day. Doctors and other health care workers are joining with parks in the US, and encouraging people to get out and enjoy nature. They believe it's as good as medicine.
While it may seem strange to think of visiting a park as medicine, many recent studies show that nature can improve people's health in many ways.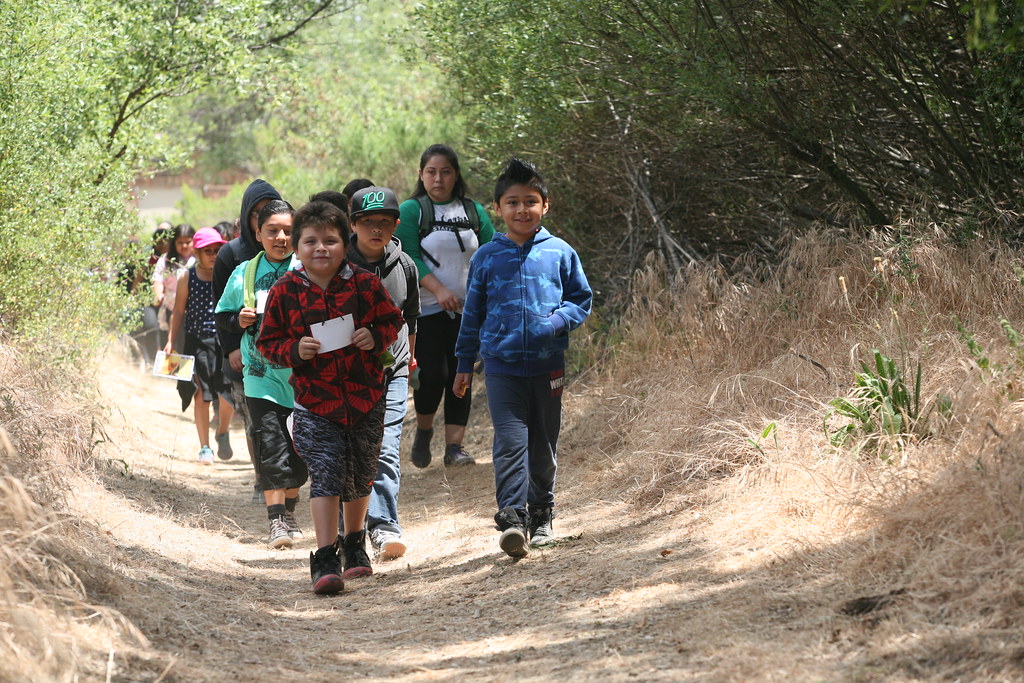 Some of the ways are obvious. Many people are overweight or do not get enough exercise. Simply by making the effort to get out into nature, they are moving more, exercising more, and building muscles. Studies have also shown that people heal faster, and live longer if they spend time in nature. There are also studies showing that spending time in forests helps the body protect itself from diseases.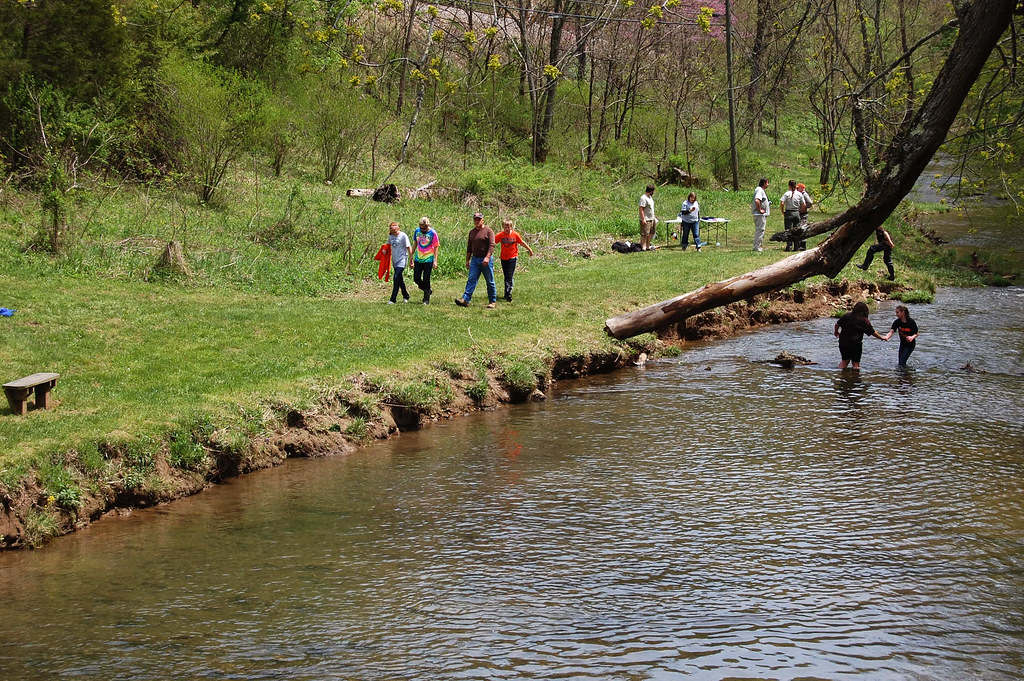 But nature doesn't just help the body, it can also help the mind. Scientists have learned that people who do activities in nature become less sad, less stressed, less worried, and less angry. For people who feel lonely, getting out into parks can also help bring them in contact with other people and help them feel connected to the area around them.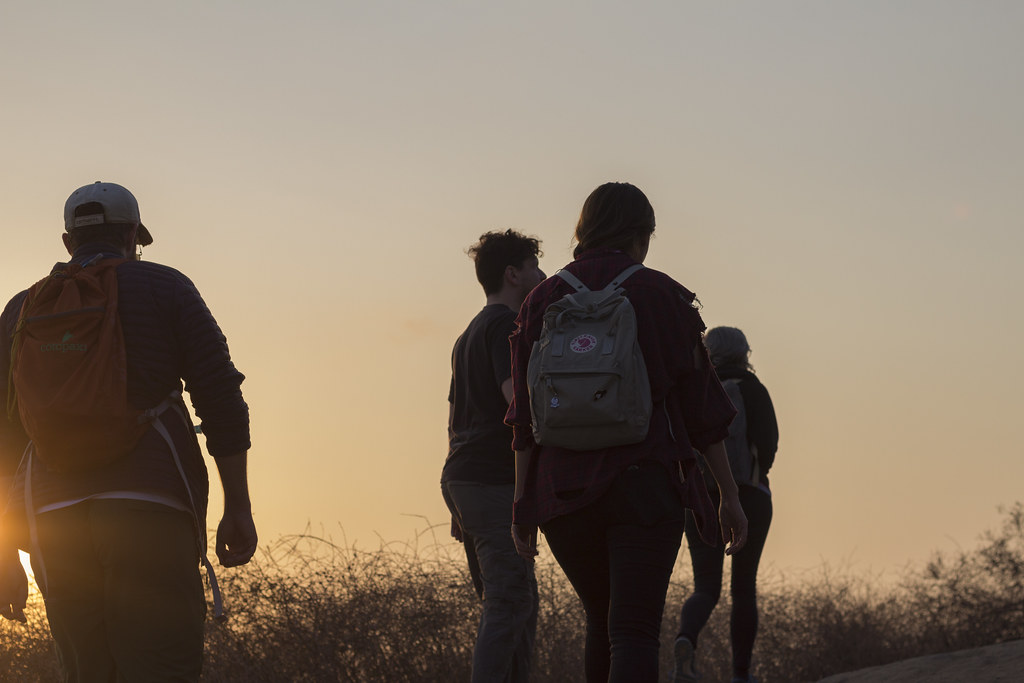 One of the best things about nature and parks is their cost. Unlike most medicines, getting out into nature is free, and so are many parks. That means that anyone can use them, even if they don't have a lot of money. That's not true for most medicines.
The ParkRx program was started in 2013 when people from many different parks in the US got together with doctors and other health care workers to discuss how getting into parks could improve people's health.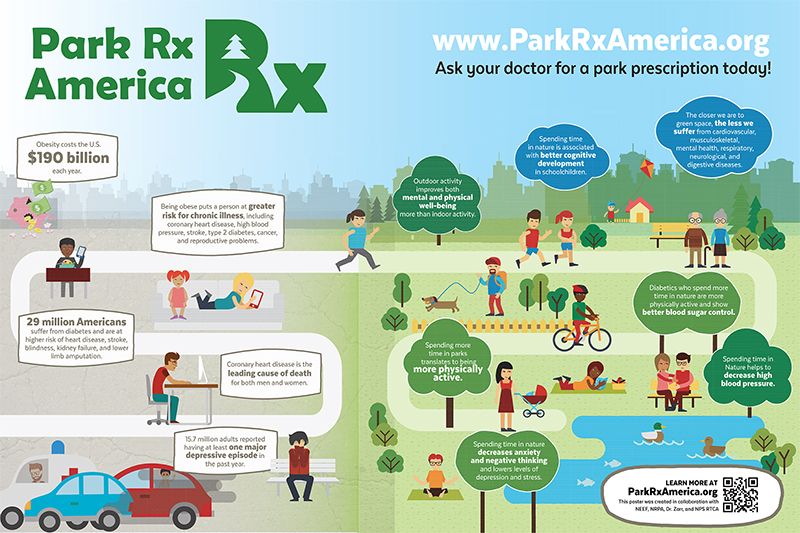 The parks and the health care workers decided to work together on a program called ParkRx. The "Rx" stands for prescription. A prescription is a written order from a doctor saying what medicine a patient needs to take. In this case, the medicine is a park!
The ParkRx movement has grown over time. Now there are more than 8,500 parks in 34 states taking part in programs. Many of these programs have a special focus, such as losing weight, improving heart health, reducing stress, or just making people feel better.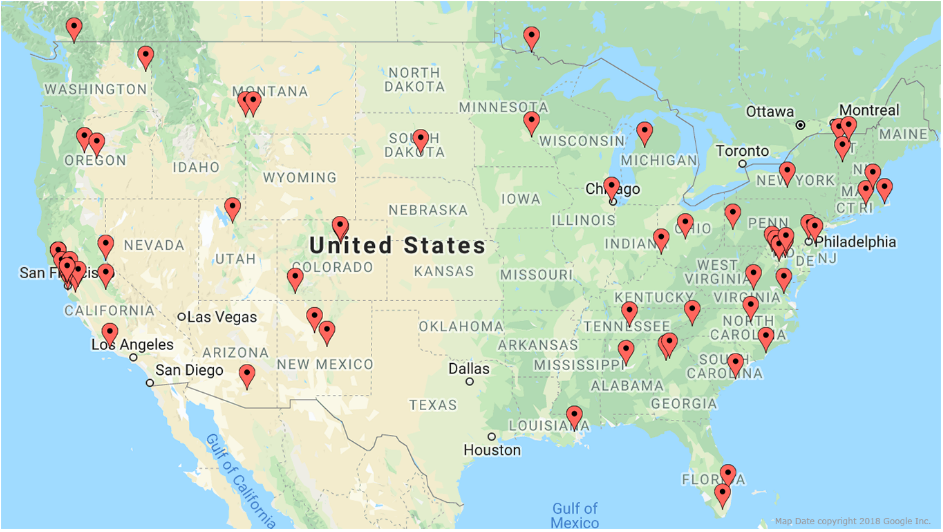 Doctors and nurses can actually put the prescription in a patient's health records. When people enter into programs like these as patients, the doctors are able to track the results, and see how they help patients.
ParkRx is a US program, but many countries around the world are beginning to use nature and park prescriptions as part of their health care practices.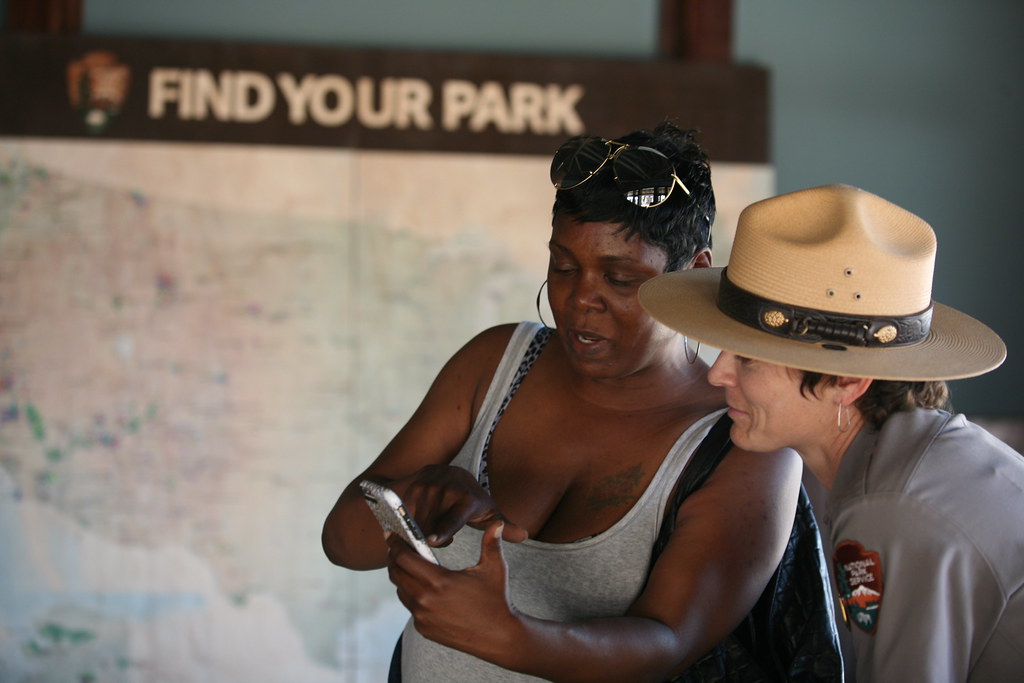 Though Sunday is National ParkRx day, clearly the organizers want people to visit parks and get out into nature more than just once. The good news is that many patients enjoy their ParkRx activities so much that they make it a part of their lives. And, unlike other medicines, you can't really have too much of this one.
---
Check the
National Park Service website
to see if a park near you is offering a special ParkRx Day program. If not, just head to your nearest park, and enjoy!