Montreal, Canada —(Map)
Floods have forced thousands of people in Eastern Canada to leave their homes. The cities of Ottawa and Montreal have declared an emergency, and Canada's army has been called in to help.
For over a week, the water in rivers in Quebec, Ontario, and New Brunswick has been rising to dangerous levels. Cities and towns across the area have been flooded. Rivers in Eastern Canada, especially the Ottawa River, were already high from quickly melting ice and snow. Heavy spring rains raised the water levels even further.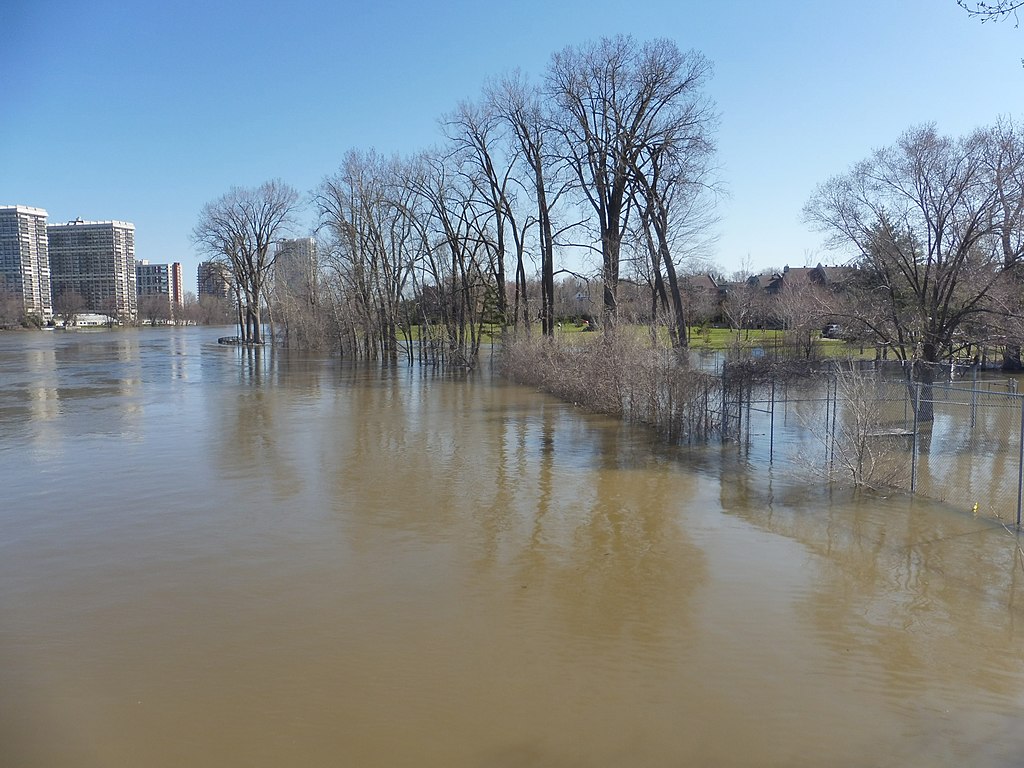 Montreal, Ottawa, and other cities have declared a state of emergency. This allows the cities to take stronger steps to protect people, such as telling them they must evacuate (leave their homes).
In all, the flooding has forced over 10,500 people out of their homes. The Red Cross has been helping by providing food and housing for people forced to leave their homes. Neighbors have also been helping each other out, which has made things easier.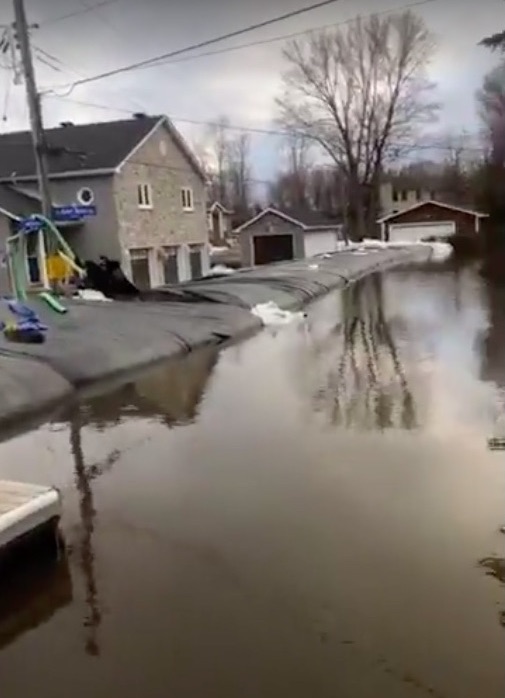 All through the area, people have been struggling to protect their homes. Rough walls have been built quickly to try and keep floodwaters out. Volunteers and soldiers have been working together to try and protect buildings, streets, and entire neighborhoods with walls made of sand and sandbags.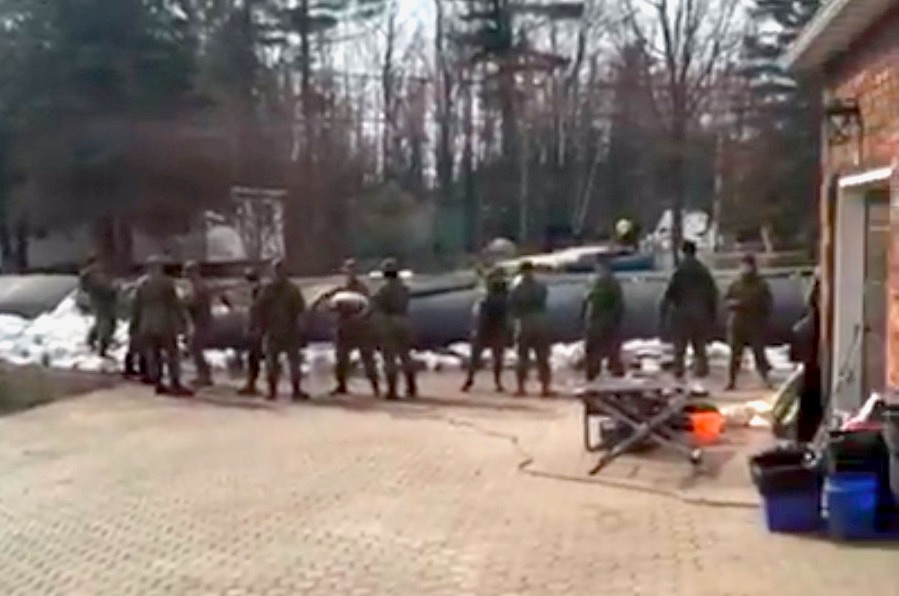 Many roads have been closed. In some cases, roads got flooded with cars and trucks still on them. Some bridges have also been blocked off. For example, Montreal's Galipeault Bridge, which normally towers over the Ottawa River, was closed. Schools in some of the affected areas are also closed.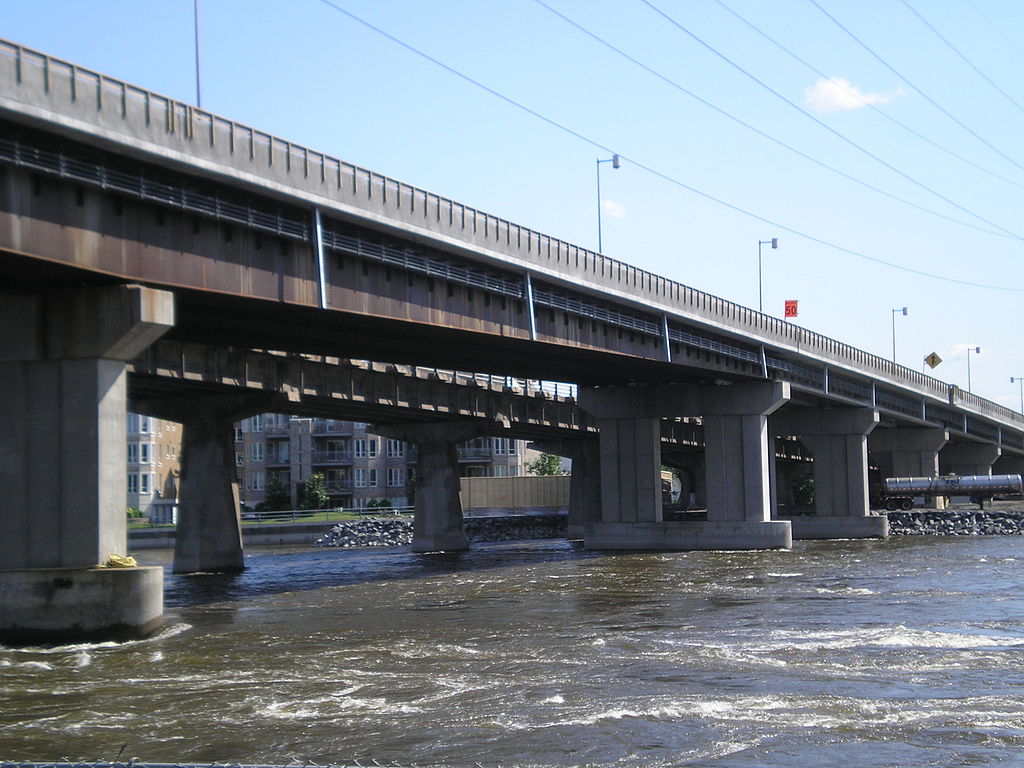 The city of Montreal is built on one large island and several smaller islands. The large island is still mainly unaffected, but several of the smaller islands have been hit by the floods.
Experts believed the area was safe, but over the weekend, a dike broke. A dike is a wall built to prevent flooding. The broken dike released enough water to raise the water level about 5 feet (1.5 meters). Many areas that were safe before were suddenly flooded.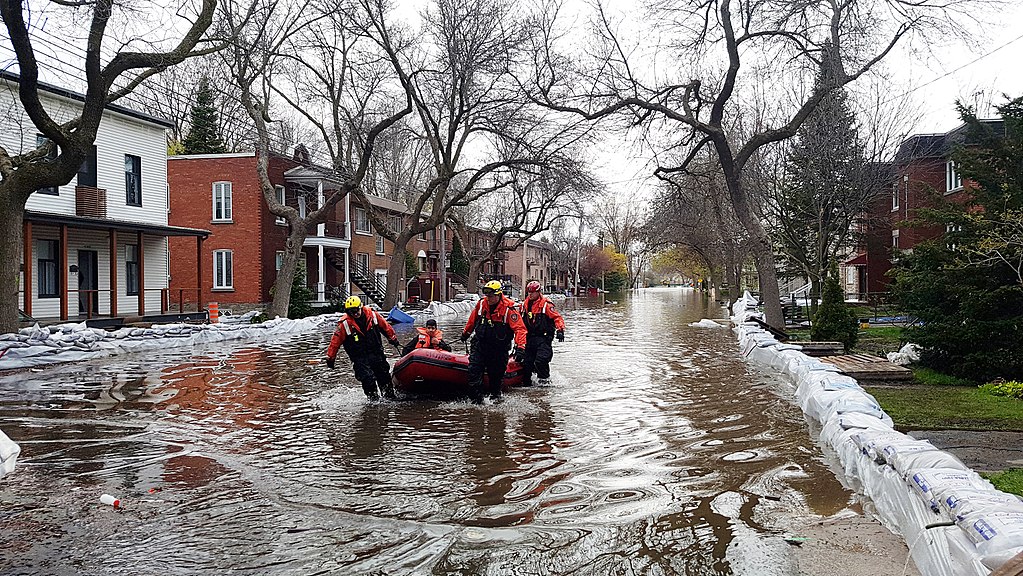 In Sainte-Marthe-sur-le-Lac, northwest of Montreal, over 6,500 people had to evacuate suddenly. Many people had to leave their homes with just a few things that they could get together quickly. Some people escaped in boats.
The waters are still high, and should reach their highest level on Tuesday or Wednesday. The floodwaters are expected to go down slowly, so it could be a while before people are able to return home.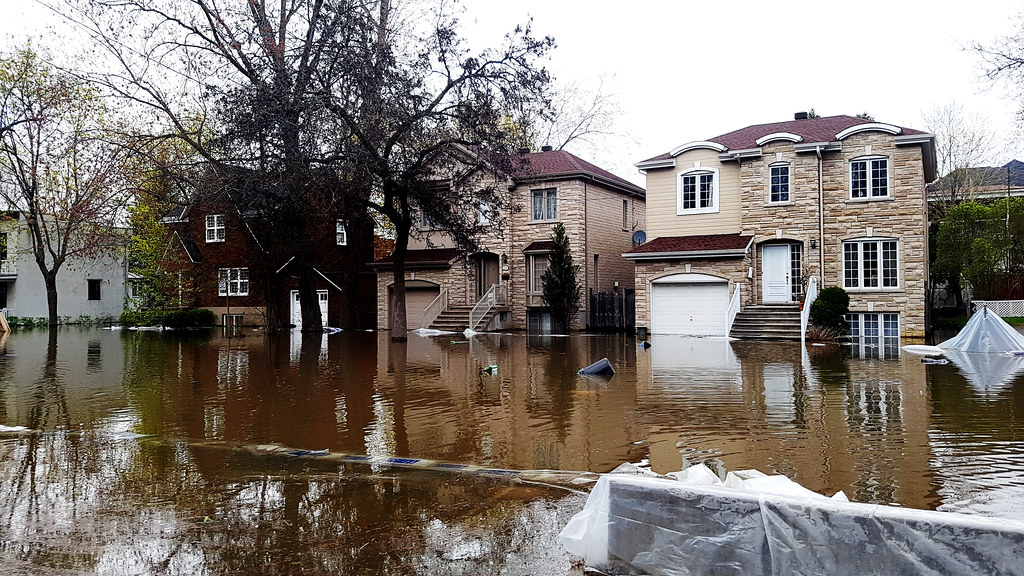 Many people are making connections between Canada's flooding and climate change. Montreal had another huge flood in 2017, and other areas suffered flooding just last year.
Catherine McKenna who is in charge of the environment for Canada said, "What we thought was one-in-100-year floods are now happening every five years, in this case, every two years."
Canadians are already seeing the costs of climate change, with floods, fires, & droughts affecting families across the country. It's time for us to step up and take action – for our economy, our environment, and our kids. pic.twitter.com/pr88uqkt5Y

— Justin Trudeau (@JustinTrudeau) April 25, 2019
Canada's Prime Minister, Justin Trudeau, made a similar point, saying that "Canadians are already seeing the costs of climate change."
With strong floods expected more often, Canada will have to think hard about where people live and how they can be protected.
---
If you'd like to help out, the Red Cross has a special page set up for donations: redcross.ca.
😕
This map has not been loaded because of your cookie choices. To view the content, you can accept 'Non-necessary' cookies.