Auckland, New Zealand —(Map)
New Zealand's Prime Minister Jacinda Ardern got an unusual letter in the mail recently. A young girl sent her five dollars along with a request for more information on dragons and special brain powers.
Victoria is an 11-year-old girl in New Zealand who is very interested in dragons. She would also like to be able to move things with just her mind. So she wrote to the prime minister to ask her for help.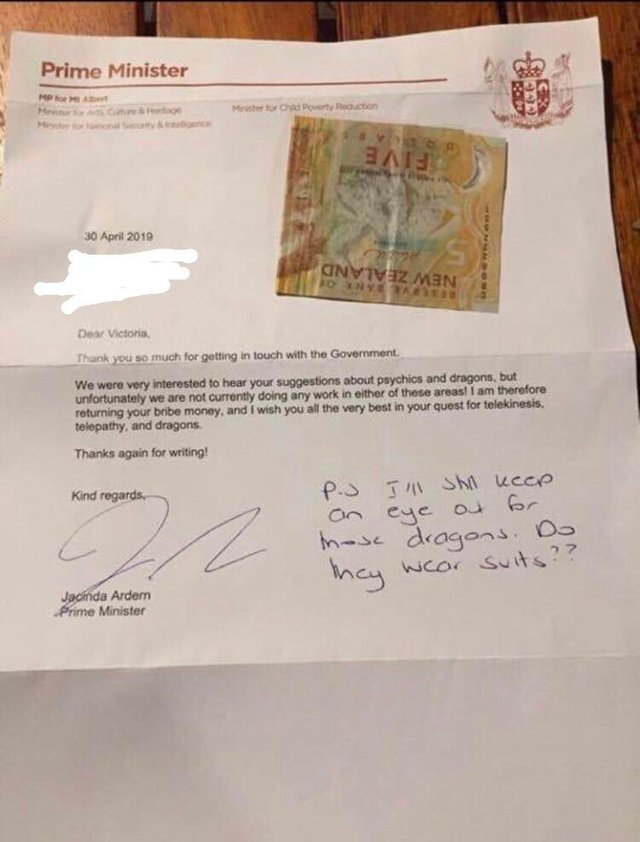 The story made the news recently when Victoria's brother posted a picture of the reply sent by the prime minister. Though Victoria's original letter hasn't been released, Ms. Ardern's response shows that the girl offered to pay the prime minister. Paying a politician to do something is called a bribe, which is against the law.
Clearly Victoria didn't mean to break the law. She was just hoping to get more information about dragons and unusual mind abilities, sometimes called "psychic" powers.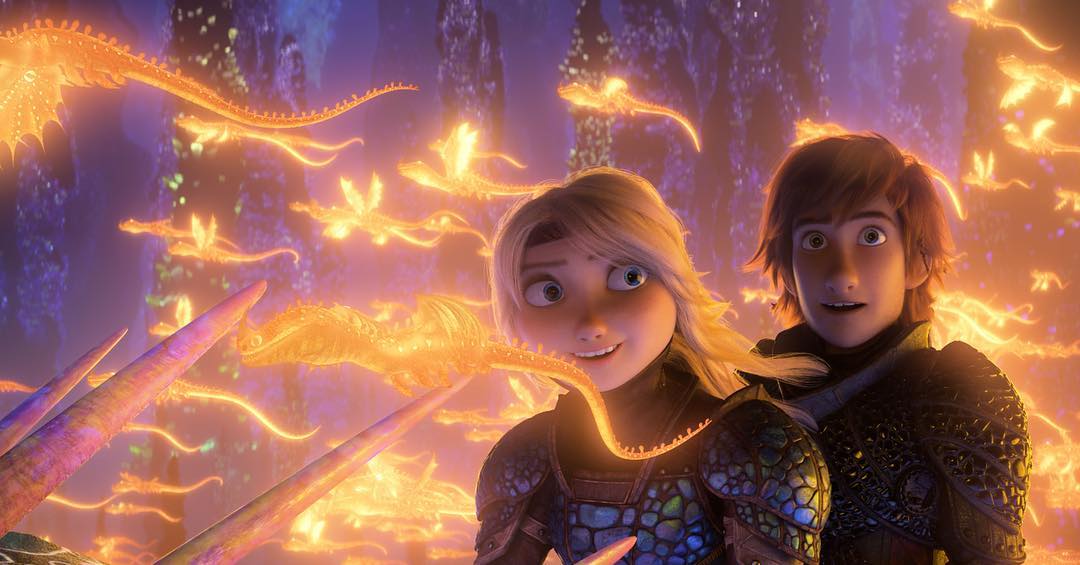 Victoria's brother says she is a fan of the show How to Train Your Dragon. She also likes another TV show which has people who can read minds (called telepathy) and move things with their minds (called telekinesis).
Victoria's brother said that the girl wanted the government to teach her how to do telekinesis. She also wanted to know whether the government had found any dragons yet, since she wanted to train them.
Ms. Ardern sent back this reply:

Dear Victoria,

Thank you so much for getting in touch with the government.

We were very interested to hear your suggestions about psychics and dragons, but unfortunately we are not currently doing any work in either of these areas! I am therefore returning your bribe money, and I wish you all the best in your search for telekinesis, telepathy, and dragons.

Thanks again for writing!

P.S. I'll still keep an eye out for those dragons. Do they wear suits??

Most science suggests that, though psychic abilities can be fun to think about, they don't really exist. Ms. Ardern returned the five dollars that the young girl had sent her.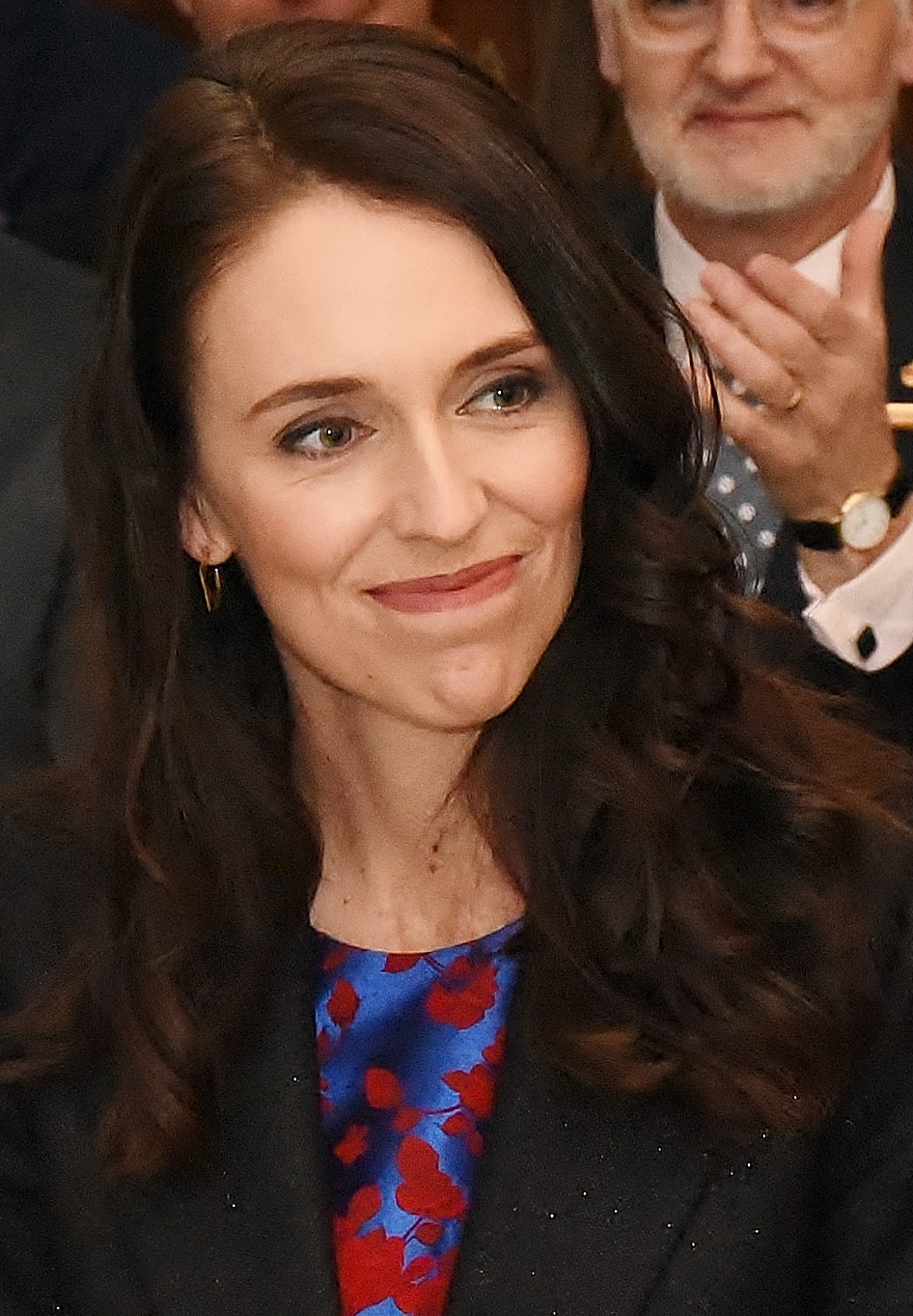 Ms. Ardern has impressed many people as a politician who is able to connect with people. In March, the mother of another girl posted a picture of a personal letter that Ms. Ardern had sent to her daughter. In that case, Ms. Ardern was responding to a letter about limiting gun violence.
Thank you, @jacindaardern, from the bottom of my heart, and that of my 8-year-old. ? pic.twitter.com/h8rSUWOhIX

— Rachel Prozac (@rachelz) March 30, 2019
Since Victoria's brother first posted the picture of Miss Ardern's letter on social media, the picture has spread across the internet. Many people have been impressed with both Victoria's request for help and Ms. Ardern's response.
😕
This map has not been loaded because of your cookie choices. To view the content, you can accept 'Non-necessary' cookies.