National Harbor, Maryland —(Map)
Students taking part in the Scripps National Spelling Bee on Thursday set a new kind of record. Instead of having one winner, for the first time ever, the contest had eight winners.
A spelling bee is a spelling contest where players take turns spelling words. Players who spell a word wrong are out of the contest. As the contest goes on, the words get more difficult. Normally, the contest ends when there is only one player left who has not made a mistake.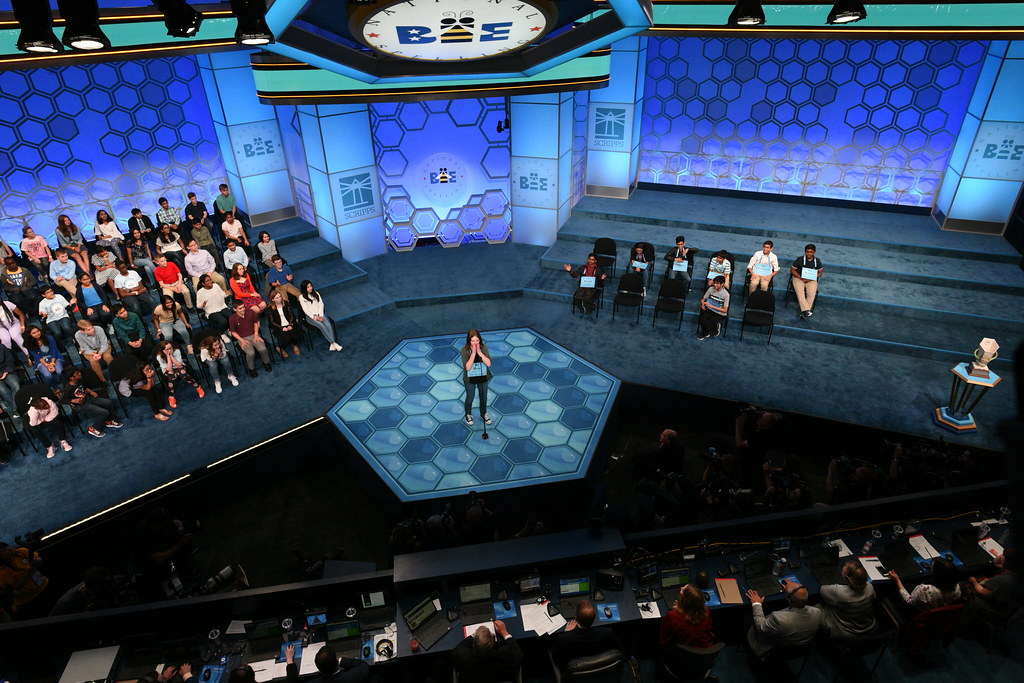 But sometimes the contest ends when it runs out of words!
The Scripps spelling bee has been going on for 92 years. In that time, it has ended in a tie between two people just six times. This year, the contest had eight winners: Rishik Gandhasri, Erin Howard, Abhijay Kodali, Shruthika Padhy, Rohan Raja, Christopher Serrao, Sohum Sukhatankar, and Saketh Sundar.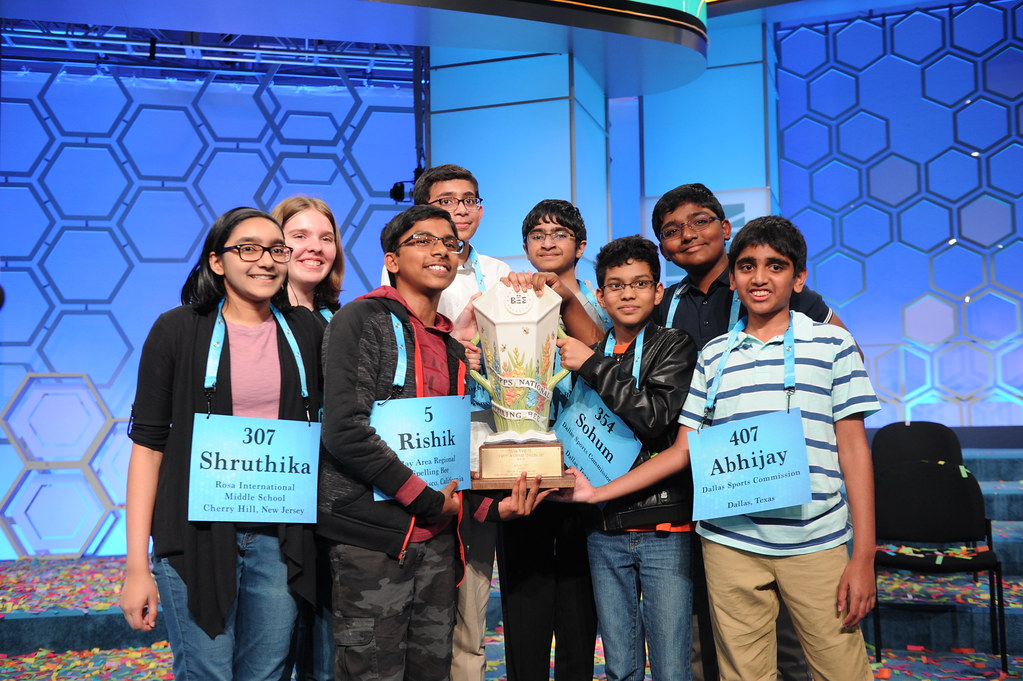 In all, 562 spelling stars from age 7 to 15 took part in the contest. Most of the students were from the US, but there were also students from six other countries.
Getting into the spelling bee requires a lot of hard work. Students usually spend several hours a day studying. Some also work with a spelling coach for several hours each week. Because they spend so much time studying, students often have to cut back on other activities that interest them.
That level of hard work helps explain why the students at this year's spelling bee were so good. After 15 rounds, there were still eight students in the contest.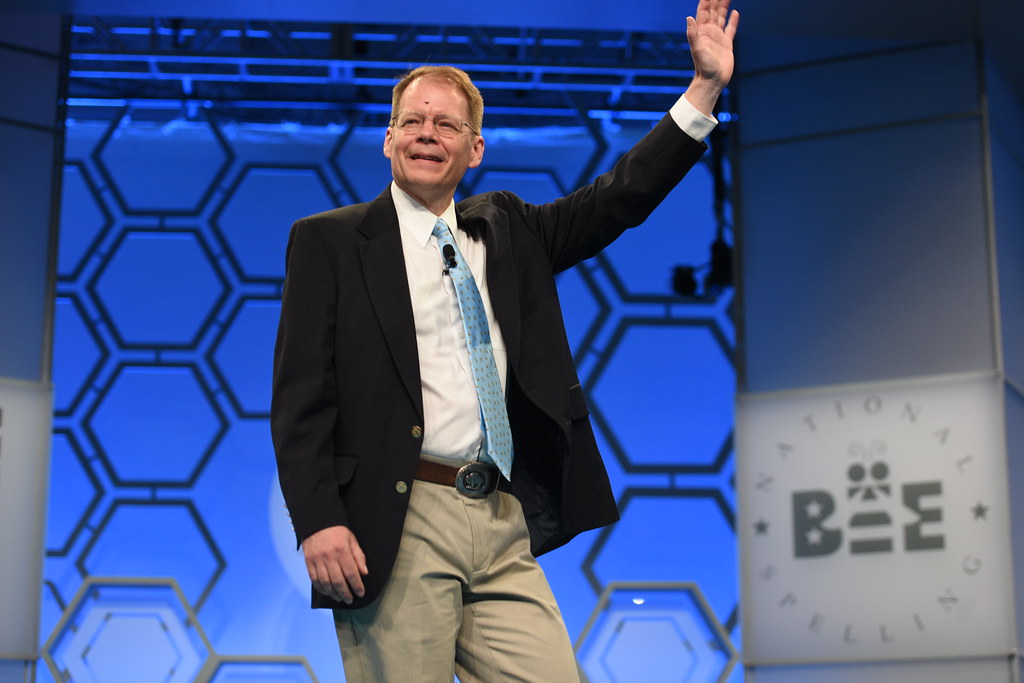 Jacques Bailly pronounces the words at the contest. At 17 rounds, Mr. Bailly announced that everyone who spelled their next three words correctly would be a winner. Mr. Bailly explained that the contest was being stopped because it was running out of words that were hard enough.
The words the students spelled were very hard. For example, one word was "omphalopsychite", which means someone who stares at their belly button. Still, from round 15 on, no one missed any words.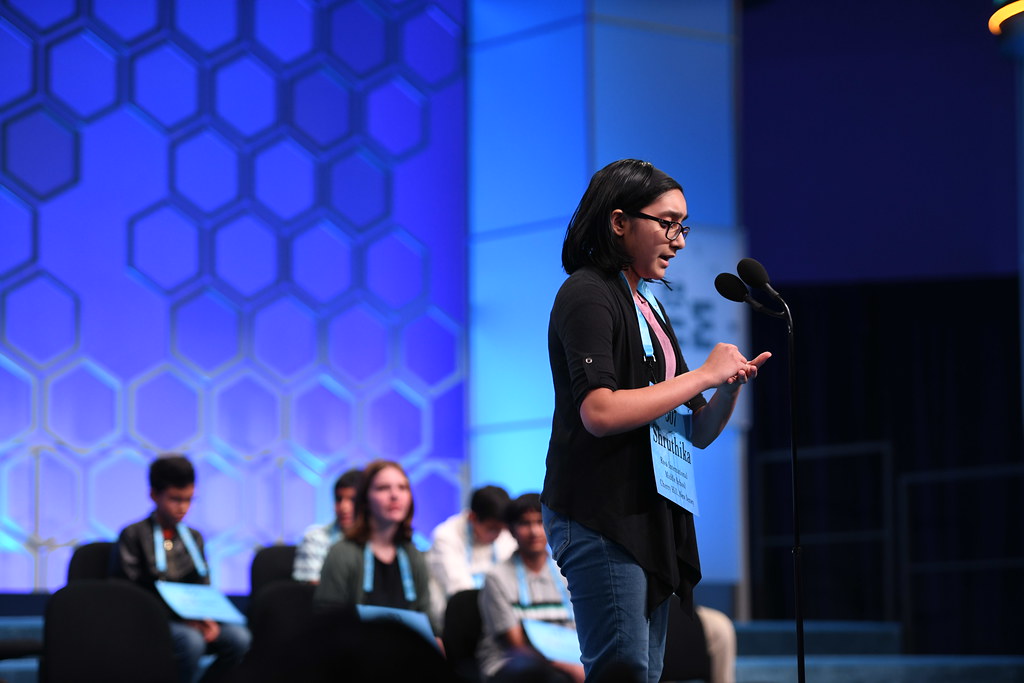 The students correctly spelled 47 words in a row without any mistakes. Mr. Bailly said, "We are throwing the dictionary at you, and, so far, you are showing the dictionary who's boss!"
As each student spelled their word correctly, they were cheered and given high-fives by the other students. "All of us were supporting each other," said Christopher Serrao.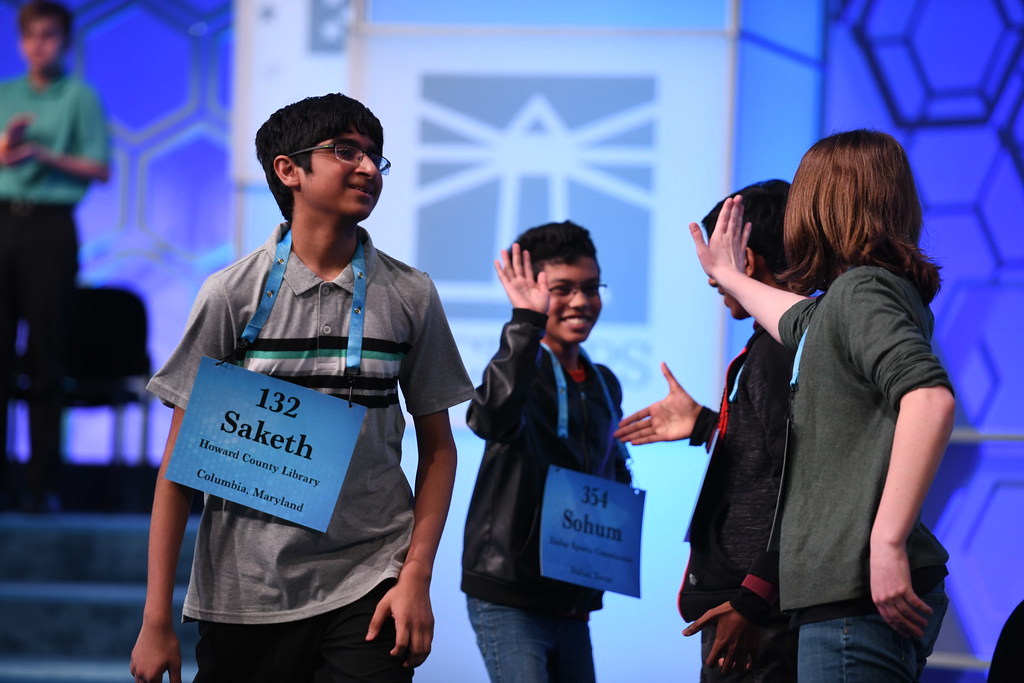 But it wasn't just the words that made the contest hard. The contest ran much longer than it usually does. On the final night the contest took over 5 1/2 hours to reach the end. By the time the final word was spelled correctly, it was after midnight.
The prize this year is $50,000 and a special trophy cup. Instead of splitting the prize, each student is being given $50,000 and their own Scripps Cup.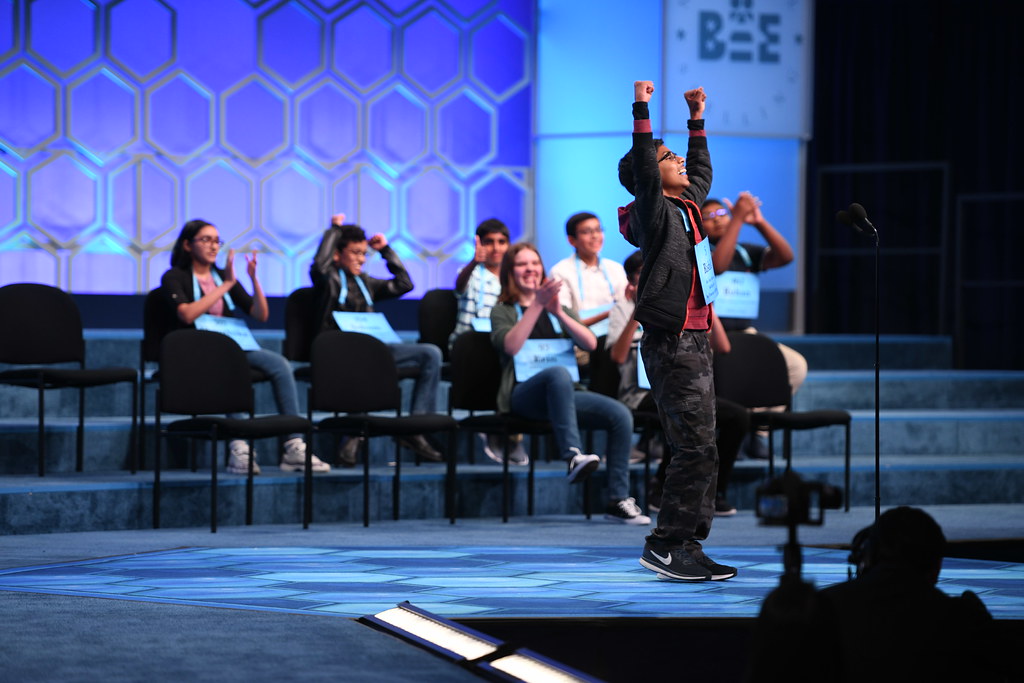 And in case they want to study a bit more, the students also won two sets of books – one from dictionary maker Merriam-Webster and another from Encyclopedia Brittanica.
😕
This map has not been loaded because of your cookie choices. To view the content, you can accept 'Non-necessary' cookies.