On Monday, June 10, Jupiter, the Sun, and the Earth will be in a line. Jupiter will also be about as close as it ever gets to Earth. These conditions make June an excellent time to have a good look at Jupiter.
When Jupiter, the Sun, and the Earth are lined up, it's called "opposition". During opposition, Jupiter appears much brighter in the sky, because we can see the sun's light shining on it. For most of June, Jupiter will be the brightest thing in the sky (not counting the sun and the moon).

Jupiter is so large that you can see it without any special tools. And right now, Jupiter is closer to Earth than at almost any other time this year. That should make for some great viewing. And with binoculars, you should be able to spot four of Jupiter's moons.
Jupiter is the largest planet in our solar system – the system of planets and smaller objects that go around our sun. Jupiter is about 1,000 times larger than the Earth, and about 1,000 times smaller than the Sun.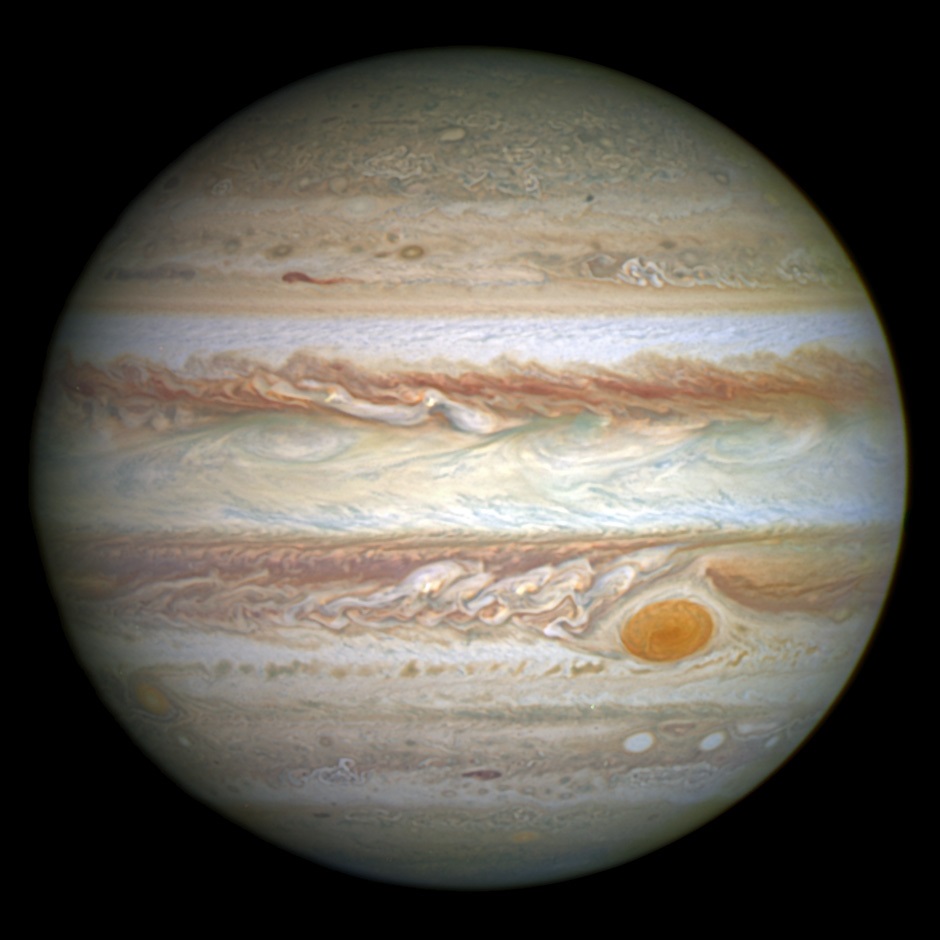 When you look at Jupiter, though, you're not looking at something solid. Jupiter is a gas giant, made of many of the same gases which make up the sun.
These gases swirl around Jupiter in large bands of clouds. These bands of clouds give Jupiter its special appearance. Storms in these clouds are constant.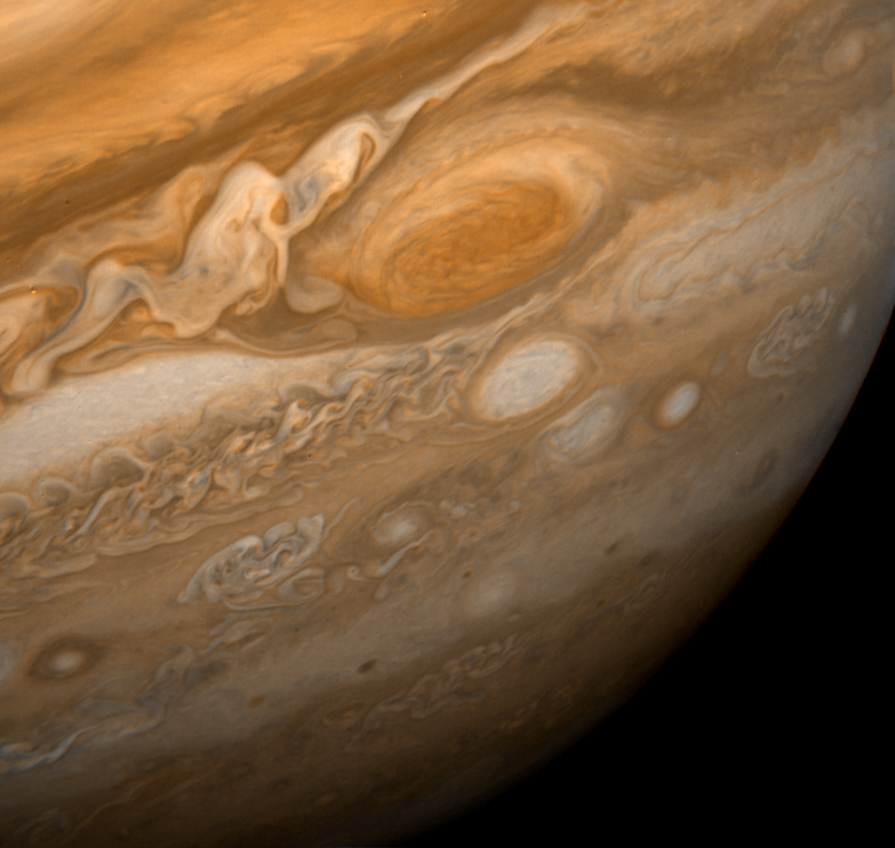 The largest storm on the planet forms the Giant Red Spot that Jupiter is famous for. This red spot has been seen from Earth for hundreds of years. Scientists have noticed that the spot is slowly getting smaller, but they're not sure exactly why. Still, the Giant Red Spot is large enough that the entire Earth could fit inside it.
Jupiter is so huge that it doesn't just have one moon, it has dozens. Recently, scientists discovered 12 unknown moons of Jupiter, bringing the total to 79 moons.

The four largest moons of Jupiter are known as Io, Europa, Ganymede, and Callisto. These are the moons that can most easily be seen from Earth. All of these moons, except Europa, are larger than our Earth's moon.
NASA has sent a spacecraft called Juno to study Jupiter. Juno began orbiting (going around) Jupiter in 2016. The spacecraft is collecting pictures as well as some of the most detailed information ever learned about Jupiter.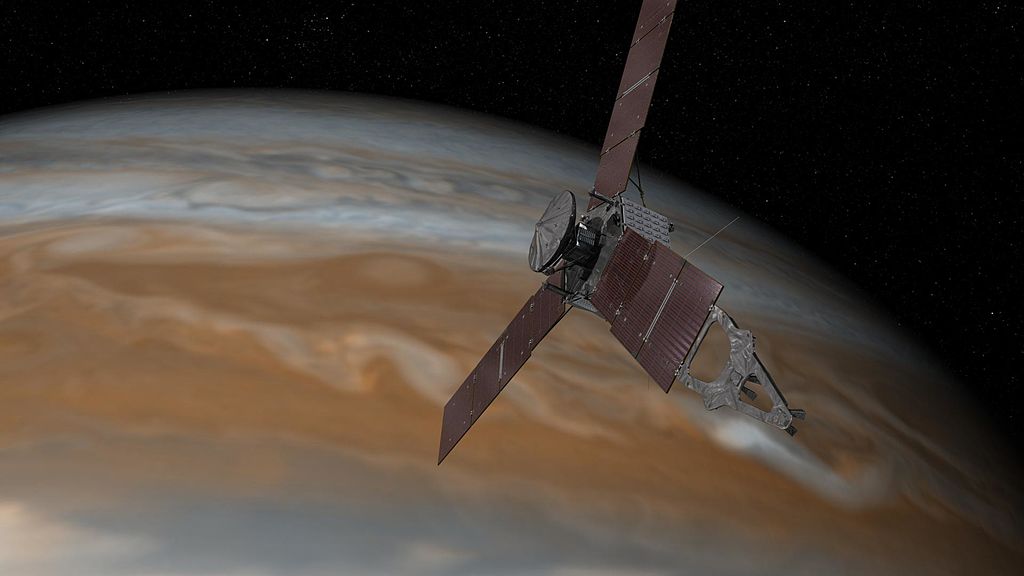 Though Jupiter will be the brightest and the closest on Monday, the giant planet will be easy to spot for most of June. It will begin to rise in the southeastern* sky just about the time that the sun goes down. But viewing will be better a few hours after dark falls. Jupiter should be visible for most of the night, setting only as the sun begins to come up.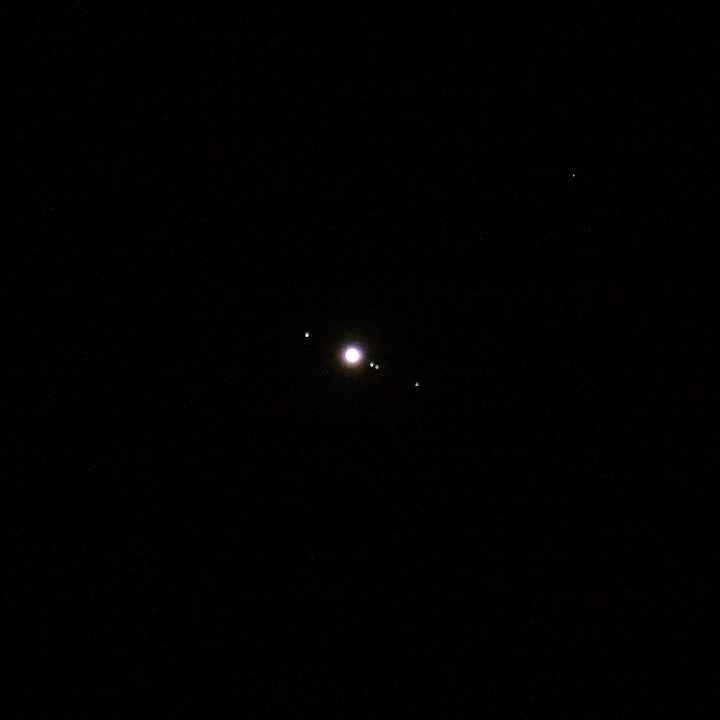 *If you're looking from the southern hemisphere, Jupiter will rise in the northeastern sky.