Grenoble, France —(Map)
The city of Grenoble, France has said that women can't wear full-bodied swimsuits known as "burkinis" in public swimming pools. Now the city's pools have been closed following a protest by women wearing burkinis.
The people affected by the burkini rules are Muslims – people whose religion is Islam. Part of the Islamic religion says that when women are with any males other than close family members, they must dress in a way that covers most of their bodies.
As a result, many Muslim women wear clothes which cover the head and chest, called "hijab". Some may also wear a large piece of clothing called a "burka", which covers the entire body, including the head.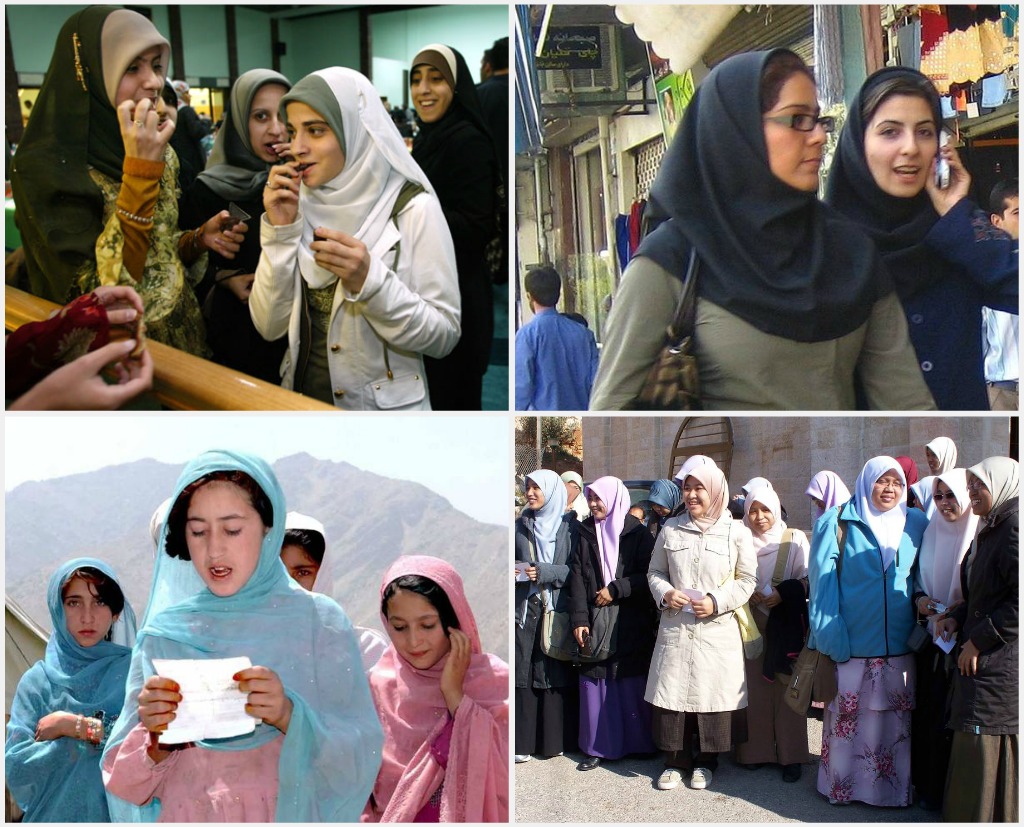 The word "burkini" is a combination of the words "burka" and "bikini", meaning a full-bodied suit that a Muslim woman can swim in.
In 2004, France made it against the law to wear big, obvious signs of religion. The law was aimed at people wearing the hijab, but at others, too.
Several cities later passed laws banning burkinis – making wearing them against the law.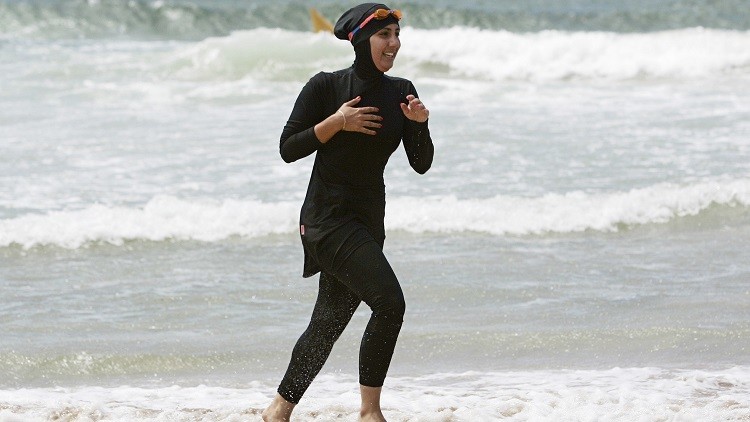 In France, people who want to ban burkinis usually give two reasons. One is that they want to keep big displays of religion out of everyday life. They believe that this allows people to treat each other as equals without religion getting in the way.
The second is that they don't believe it is right for women to be forced to cover themselves. They believe that women should not be told how to dress by men or by their religion.
But others believe that by banning the burkini, these cities are unfairly judging Muslims and trying to limit their freedom.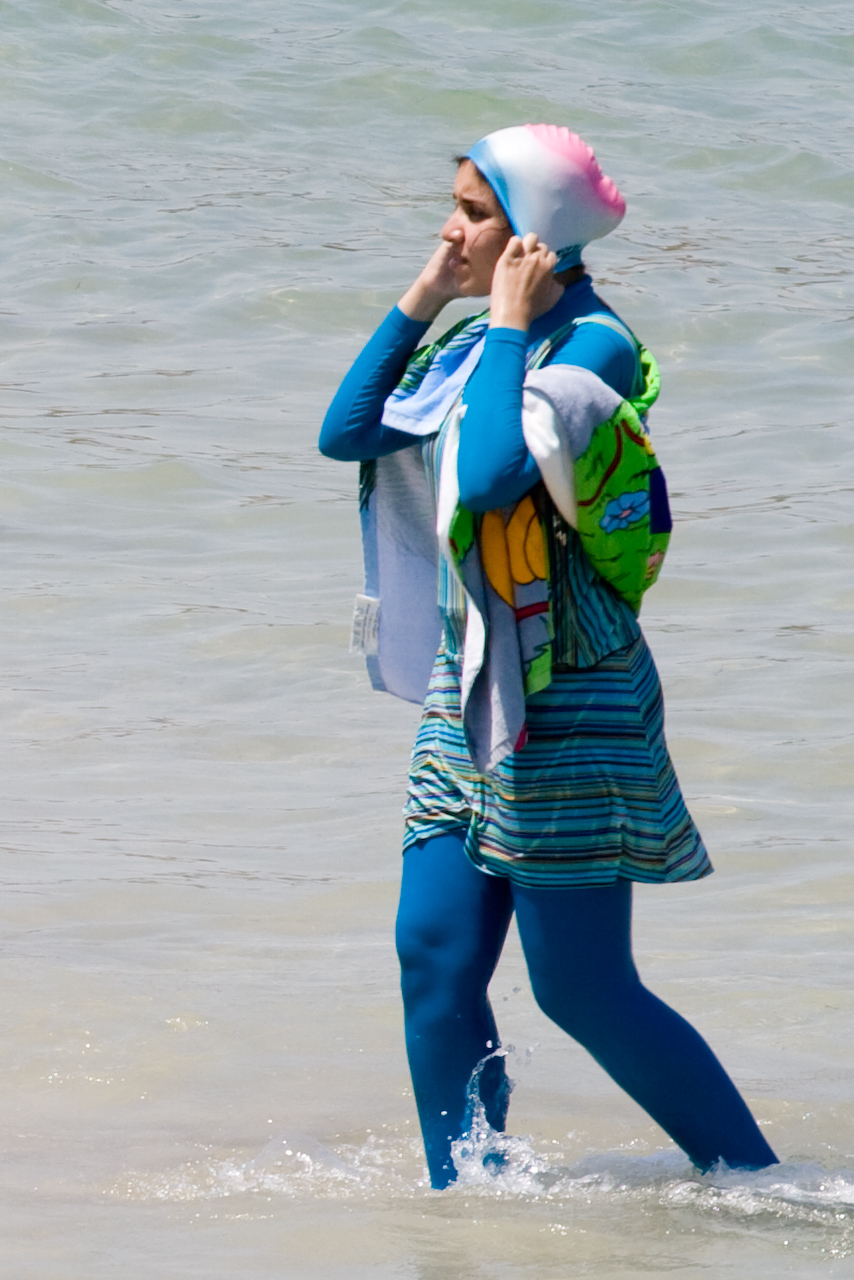 France, like most of Europe, is in the middle of a heat wave. Temperatures have broken 100º Fahrenheit (F) (37.8º Celsius (C)) in parts of Europe. Over the weekend, temperatures are expected to get as high as 113º F (45º C).
Swimming is a great way to cool down on a hot day. But the burkini bans mean that many Muslim women can't go swimming.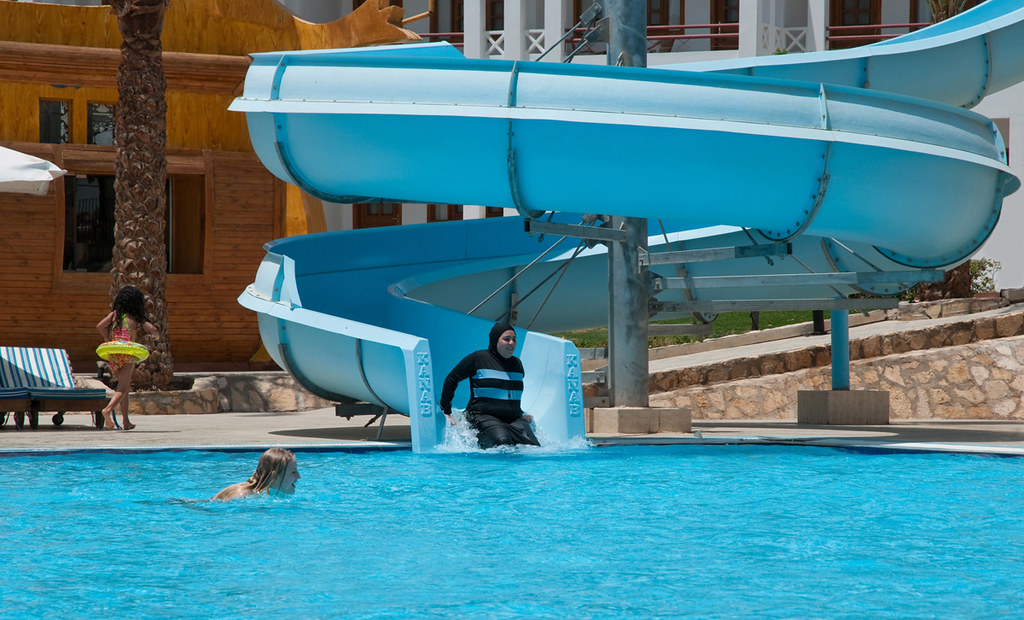 That's why a group of Muslim women in Grenoble decided to protest by swimming in the pools in burkinis in spite of the law. The women called their protest, which began last month, "Operation burkini".
Last Sunday, women wearing burkinis went swimming again. Some of the other swimmers cheered them on as they entered the pool. Later, the police questioned the women and fined them about $40 (€35).
One of the women said, "We have a dream: to have fun in public swimming pools like all other citizens."
liberté de conscience. Libre accès aux services publics. #burkini #BurkiNiqueLesXenophobes pic.twitter.com/e1CG3qc0sl

— AllianceCitoyenne (@alliancecitoyen) June 23, 2019
The protest has drawn complaints from some French politicians. And another group is planning to protest the burkini protesters in an unusual way – they say they will swim naked in the pools next Sunday.
The pool lifeguards have asked the city to close the pools until the rules are clear. They say they need to focus on keeping people safe, and not on controlling the crowds.
The mayor of Grenoble has also asked the French government to make the laws about the burkini more clear.
😕
This map has not been loaded because of your cookie choices. To view the content, you can accept 'Non-necessary' cookies.