The Ocean Cleanup, a group that is working to collect and remove plastic pollution from the ocean, recently revealed a new project – a special boat that removes plastic from rivers before it ever reaches the ocean.
The Ocean Cleanup is a Dutch group started by a young inventor named Boyan Slat. Last year the group began testing one of Mr. Slat's ideas – a floating barrier that could help collect plastic trash in the ocean so that it can be removed.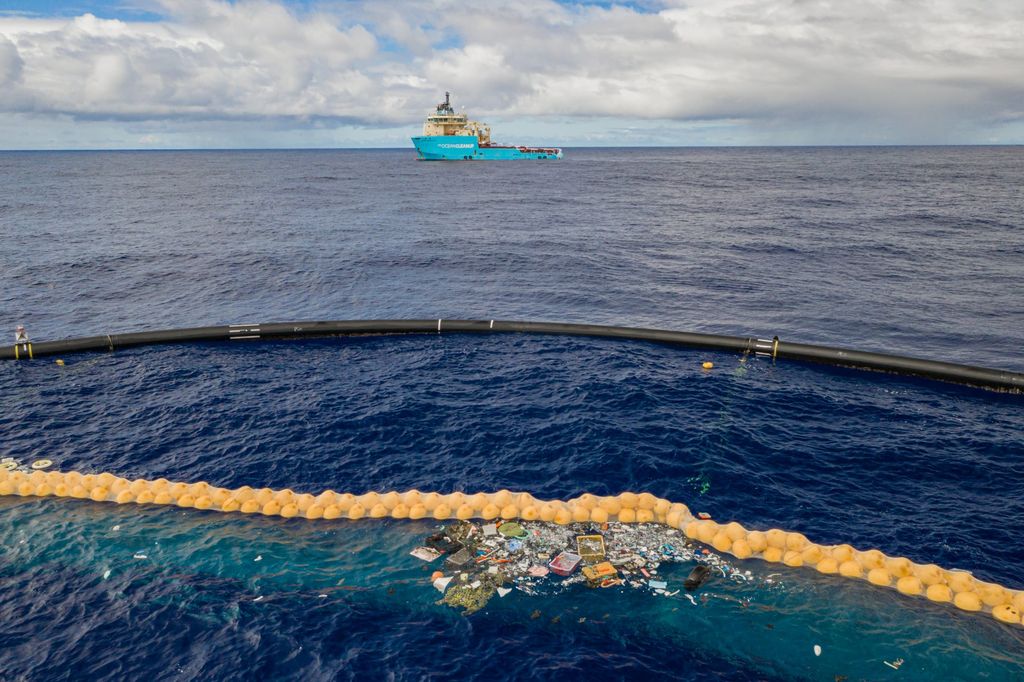 When the project, called "System 001", first began, many people said the idea wouldn't work. Others complained that the group was focusing on removing plastic from the ocean instead of stopping it from entering the ocean in the first place.
Slowly, Mr. Slat's projects are proving his critics wrong. After several early challenges with System 001, the group studied the problems and adjusted the design. System 001 is now successfully collecting plastic in the ocean.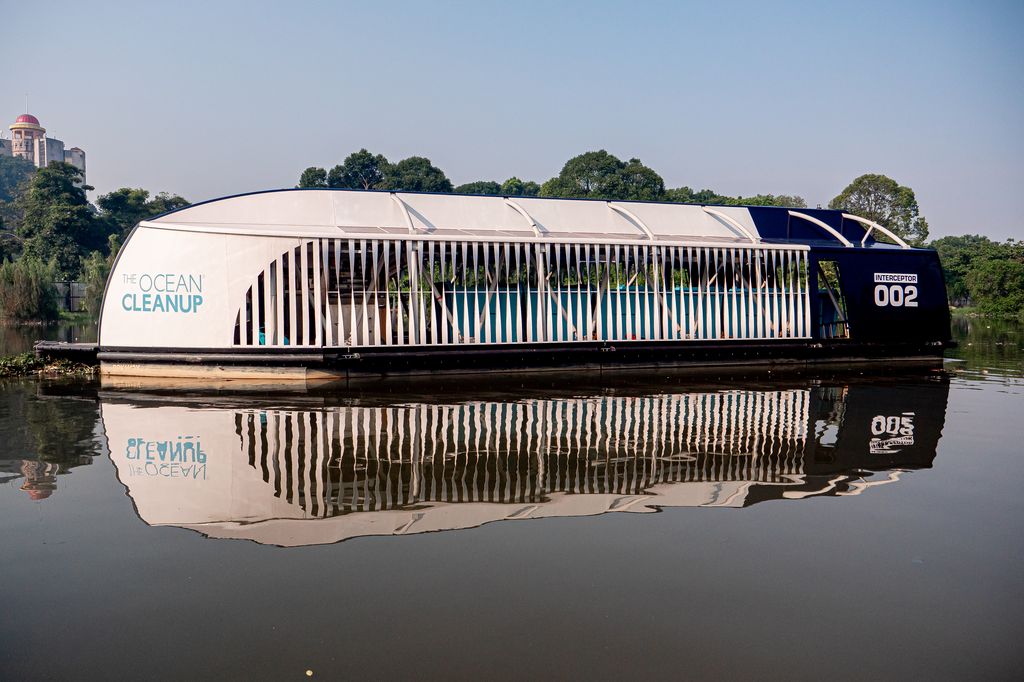 In late October, The Ocean Cleanup announced a project that it had been secretly working on for four years – a way of stopping plastic before it ever gets to the ocean.
The group's research showed that around 80% of the trash flowing into the sea comes from 1% of the world's rivers – about 1,000 rivers in all. So they began working on a way to remove plastic from rivers before it washes out into the ocean.
What they came up with is "The Interceptor", which is basically a floating robot that eats trash.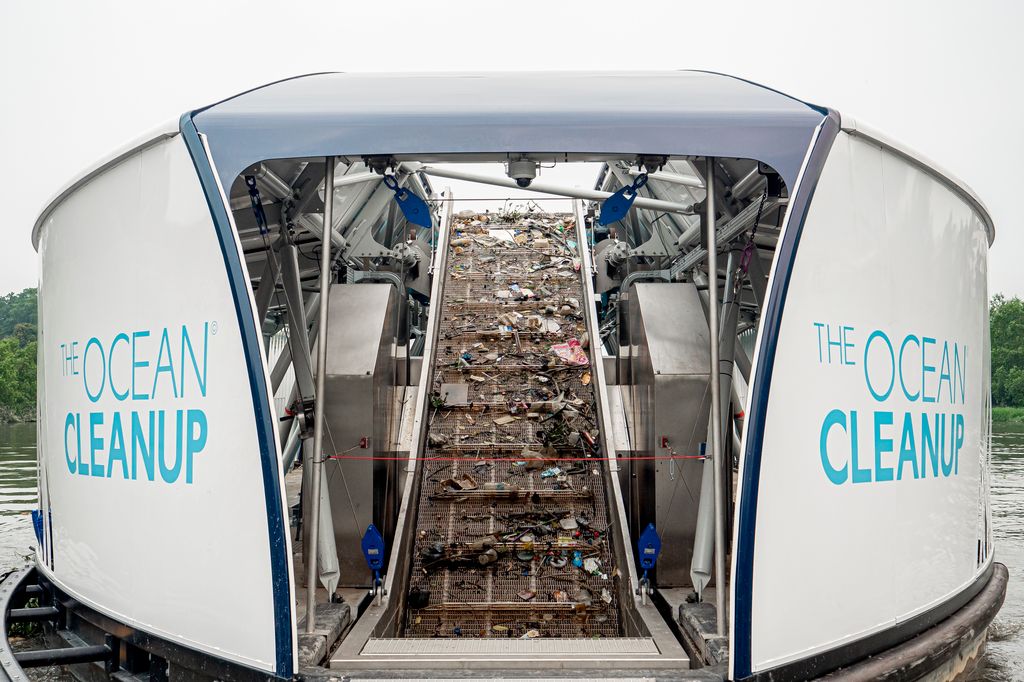 The Interceptor is a special boat that can be anchored in a river at the point where the most plastic flows. It has a special arm that guides the flow of water, sweeping the trash into a special chute so that it can be removed on a moving "conveyor belt".
Animals and boats can safely pass the Interceptor on the other side.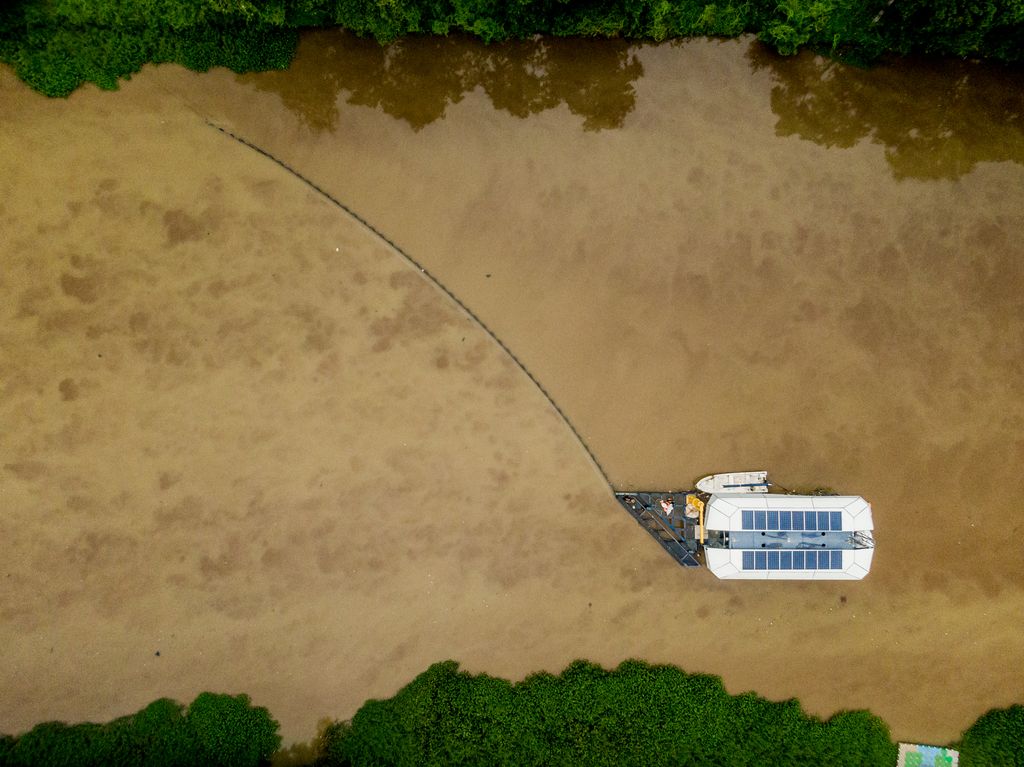 As the trash is brought onto the boat, it is automatically put into six large containers. The boat has special sensors that can tell when the containers are full and call a team to remove the containers and replace them with empty ones.
The whole system is automatic and is powered by energy from the sun. The group says that on a normal day, an Interceptor might collect around 110,000 pounds (50,000 kilograms) of trash. The group thinks it may be possible for the boats to collect twice that amount in a single day.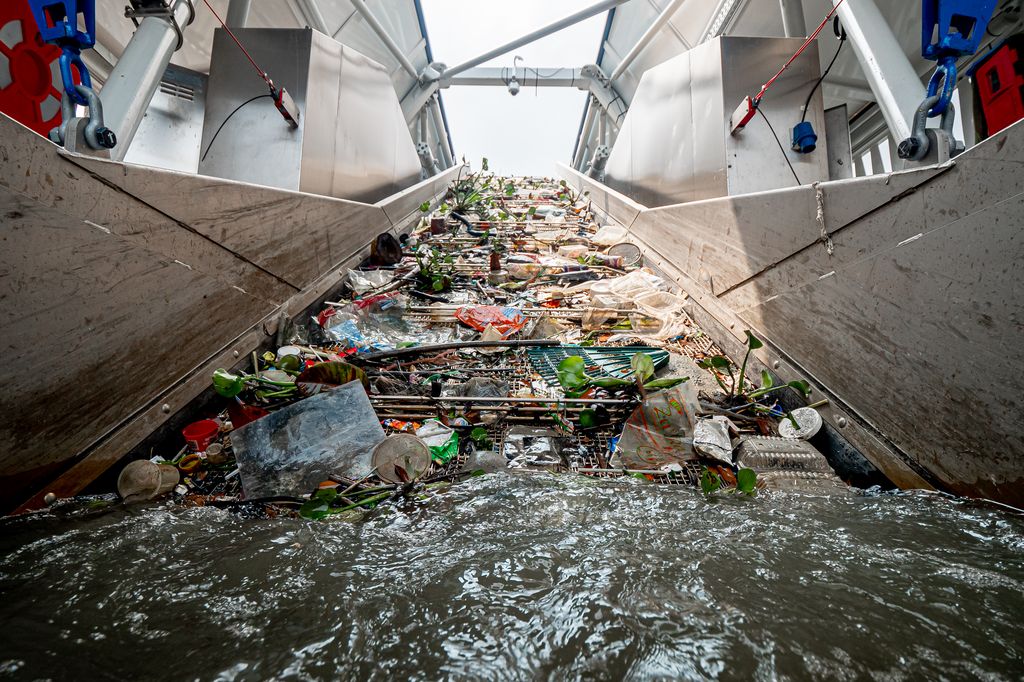 Over the last few years, The Ocean Cleanup has tried the boat out in polluted rivers near two large cities in Asia – Jakarta, Indonesia and Kuala Lumpur, Malaysia. The next two boats will be placed in Vietnam and the Dominican Republic. The group hopes to get Interceptors into all 1,000 of the world's most polluted rivers in the next 5 years.
By getting rid of plastic both in the oceans and before it gets to the oceans, the group believes that it can "remove 90% of floating ocean plastic by 2040."