A company called Harbor Air in Vancouver, Canada has made a test flight of the world's first all-electric airplane meant for carrying passengers. The 15-minute flight was an important step toward the future of electric planes.
Harbour Air has over 40 seaplanes – planes designed to take off and land on water. The company makes about 300 flights a day, most of them flying a few passengers short distances.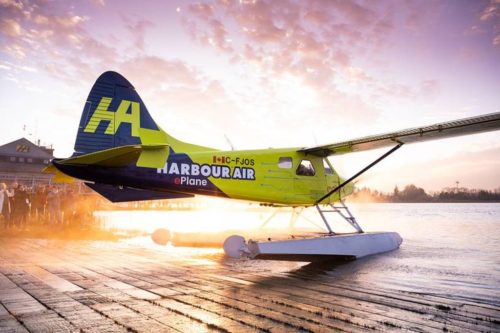 To create their "e-plane", Harbor Air worked with magniX, a company that makes electric motors. Together, they updated a 62-year-old seaplane so it could fly using magniX's new motor. The plane, known as a "Beaver", can carry six passengers.
Harbour Air's leader, Greg McDougall, piloted the e-plane for about 15 minutes before landing it again on the water. He said the experience was just like flying a regular Beaver, but more powerful. "I actually had to back off on the power," he said.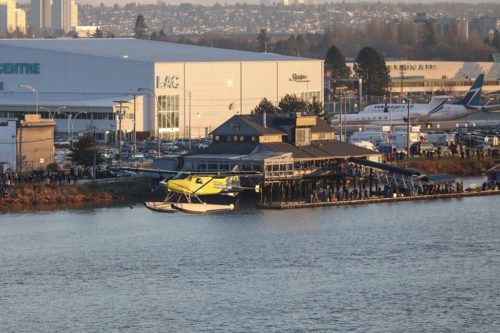 In the future, Mr. McDougall hopes to convert all of his planes into electric planes.
About 3% of the world's pollution comes from airplane travel. That number is likely to go up, since the number of people traveling by plane has been growing for years, and is expected to keep increasing.
Electric planes have several advantages over regular planes. Creating less pollution is just one of them.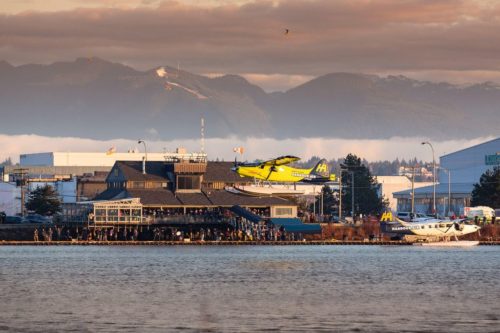 Planes powered by electricity are also cheaper to build and run. Electric motors have fewer moving parts and are easier to repair. Also, instead of burning fuel, the planes simply need to have their batteries recharged. That's cheaper, and with energy from the sun or wind, it pollutes far less.
Electric motors are far quieter than a typical plane engine, though they provide more power, more quickly. But that power only lasts as long as the batteries last.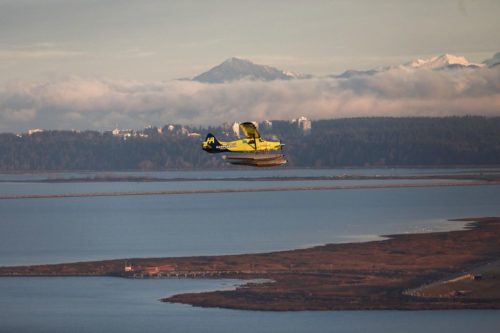 Batteries are improving, but they're still a challenge for electric planes. The main problem is the weight. Planes need to be as light as possible, and right now, the only way to power planes with electricity is with large, heavy batteries.
No one expects electric planes to replace large jumbo jets, but most companies working on electric airplanes expect batteries to become lighter, cheaper, and more powerful in the next few years.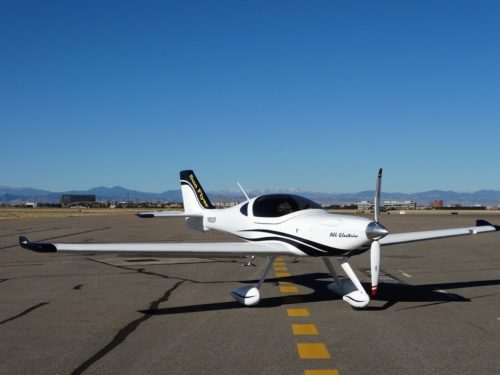 Bye Aerospace in Colorado is another company working on electric planes. Bye has orders for over 60 of its electric planes. Many of Bye's planes will be used to train new pilots. Flight schools like the planes because the costs are so much lower.
Eviation, a company from Israel, also has a new e-plane for sale. The plane, called "Alice", can seat nine passengers and two pilots and can travel about 620 miles (1,000 kilometers) on a charge.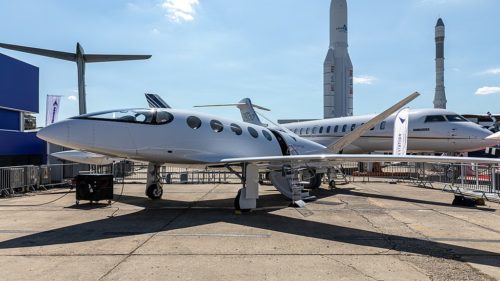 In Norway, the government is working to move the country to electric planes. That plan had a setback earlier this year, when an electric plane crashed during a test flight. Luckily, no one was hurt.
Because electric planes are so new, they are being carefully tested. So don't expect to see e-planes in the skies regularly until 2022 or later.
---
Did You Know…?
Just like there are "hybrid" cars, companies are also working on hybrid planes. These planes use a mixture of normal fuel and electric power. They pollute less than regular planes, but they can travel farther than all-electric planes.