Batangas, Philippines —(Map)
On Sunday, Taal Volcano in the Philippines erupted violently. Over 82,000 people have been forced to leave the area around the volcano. Many are eager to return to care for their farms and the animals they depend on.
Taal volcano forms an island in the middle of Taal Lake, about 40 miles (64 kilometers) south of the Philippine capital of Manila. "Taal is a very small volcano, but a dangerous volcano," says Renato Solidum, who's in charge of Phivolcs, a government group that studies the Philippines' volcanoes.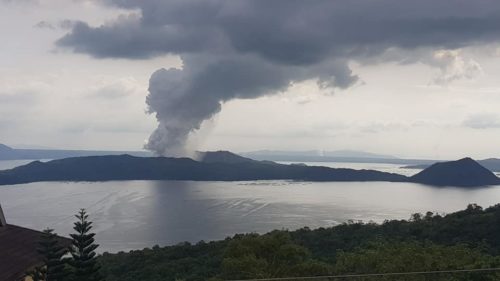 After months of rumbling, last Sunday, Taal exploded, sending ash, steam, and small rocks up to 9 miles (14.5 kilometers) into the air.
The alert level for the volcano was raised from level 1 to level 4. Level 4 means that a dangerous eruption could happen soon. Level 5 , the highest level, means a dangerous eruption is actually happening.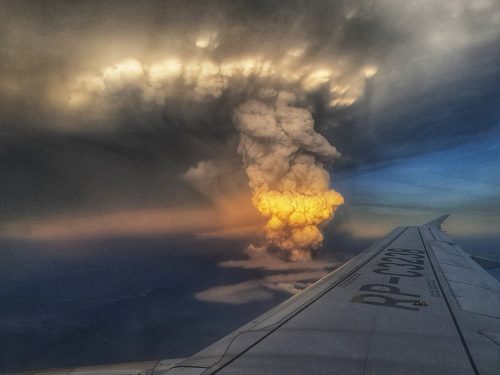 About 8,000 people had to be quickly removed from the island. Tens of thousands more were forced from their homes in villages near the lake.
Ash filled the air, coating everything on the ground. The ash made it to Manila, closing the airport on Sunday, and causing over 500 flights to be canceled. Schools and businesses were closed on Monday. Closer to the volcano, villagers report that the ash was up to their knees.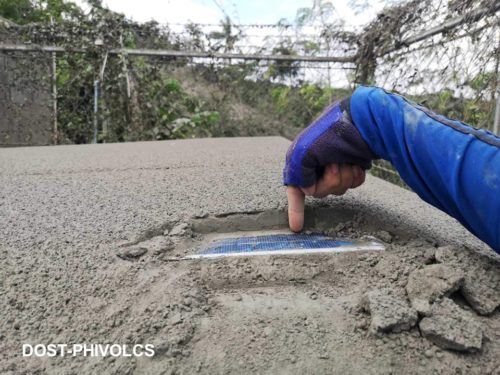 On Monday, lava fountains began to shoot out of the volcano, as high as 1,650 feet (500 meters), before falling into the lake water.
Phivolcs has said that everyone who lives within 8.7 miles (14 kilometers) of the volcano should leave the area.
By Wednesday, over 82,000 people had left their homes. Around 43,000 were staying in special camps that had been set up. But there are so many people, that the government was having a hard time getting enough supplies for everyone.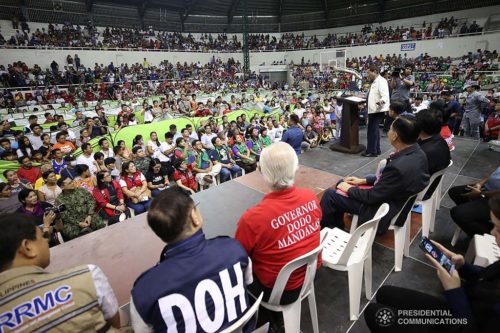 But there are far more people – perhaps half a million – who live inside the danger zone and still have not left. Many people are refusing to leave. Many of the people affected by the volcano live on farms. They don't want to leave their homes and their animals unprotected.
Even villagers who have left are eager to go back home. They worry that they won't be able to survive if their animals die. Some villagers who left have been sneaking past roadblocks meant to keep them from returning home.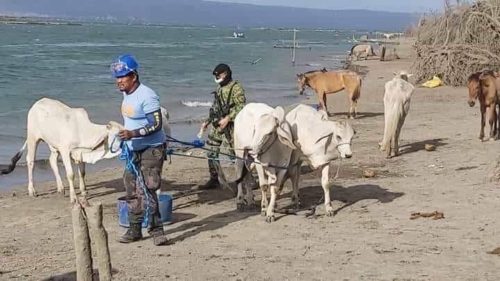 Since Sunday, the volcano has caused over 900 earthquakes. Though most of them were small, some were as strong as 4.1. Phivolcs says this activity could mean more eruptions are on the way.
But nothing is certain with the volcano. It trembled for months before erupting. Experts say it could be weeks or months before things get better – or worse. In 1754, the volcano erupted for seven months.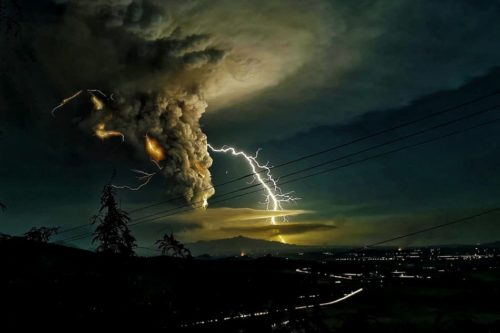 The last time the volcano erupted was in 1977. But it has erupted many times before that. In 1965, an eruption killed 200 people. When it erupted in 1911, it killed 1,335 people in just minutes.
😕
This map has not been loaded because of your cookie choices. To view the content, you can accept 'Non-necessary' cookies.