Des Moines, Iowa —(Map)
Iowa's process for choosing the 2020 Democratic candidate for president ended in pure confusion on Monday. A series of communication problems left voters, candidates, and Democratic party leaders with no idea who had won.
There are 11 major candidates who still hope to become the Democratic "nominee" – the Democrat who will run against Donald Trump for president. Many of the candidates have been running for over a year.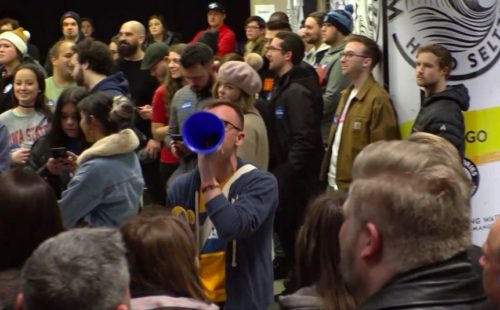 The current election is a "primary election", which means that it will only decide who will be the Democratic candidate, not who will be president.
The final choice of the Democratic candidate will happen this summer at a huge meeting known as the Democratic National Convention. Between now and then, Democratic voters in every US state will get a chance to help decide their state's favorite candidates.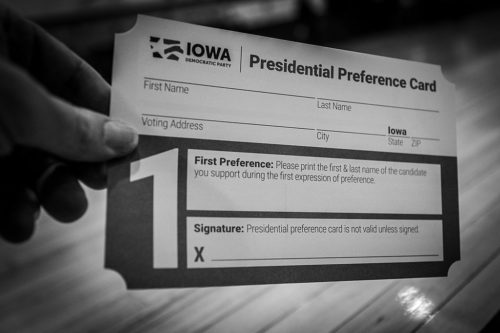 Monday night was a night many Democrats were looking forward to, since Iowa is the first official event of the 2020 election.
But anyone who was looking for answers on Monday night was very disappointed. Because of problems reporting the votes, no results were reported until late Tuesday afternoon.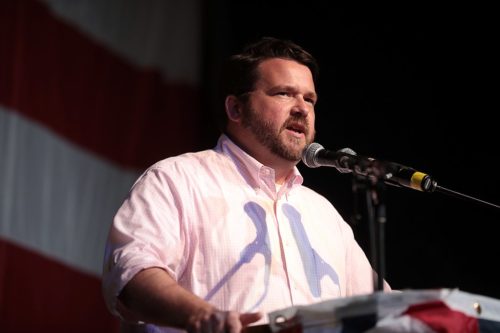 Most US states use regular voting to decide their primary elections. People go to their voting location, vote, and leave. Later, the votes are counted.
But a few states, like Iowa, choose their candidates through caucuses. Caucuses are a way of making a decisions by holding lots of neighborhood meetings.
The caucus process is complicated. Voters must go to certain locations, called precincts. There, instead of voting, they stand or sit with other people who support the same candidate. People in groups which are smaller than 15% of the total of all the people at the precinct are given a chance to change groups.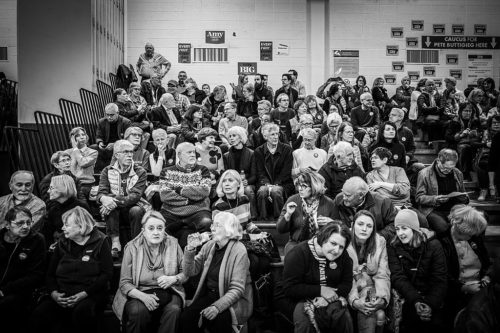 The precinct then reports the numbers for all groups over 15% to state leaders. This is where things went wrong on Monday night.
In the past, local precincts simply made a phone call to report their results. But in 2016, the caucuses produced a very close result between Hillary Clinton and Bernie Sanders. Many people complained because it wasn't clear how the votes were counted.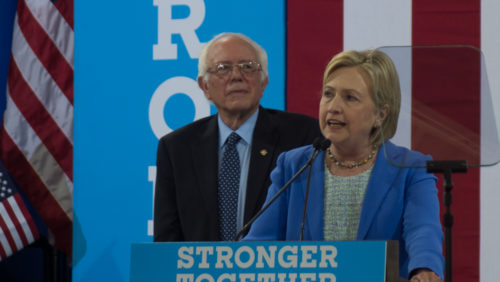 So this year, Democratic leaders in Iowa created a smart phone app for reporting results. But the app wasn't tested carefully. On the night of the caucus, there were many problems with the app. But when local leaders tried to call in their results instead, they had a hard time getting their phone calls answered.
Because there were so many problems, leaders didn't want to release the results until they were absolutely sure about the numbers. As a result, no results were announced until 5 on Tuesday afternoon. It's still not clear when a full count is expected.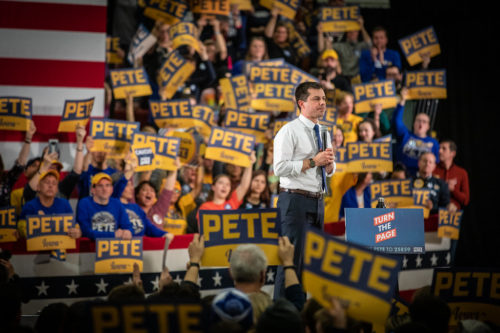 With 62% of the votes counted, Ex-Mayor Pete Buttigieg and Senator Bernie Sanders appeared to be leading. The two were followed by Senator Elizabeth Warren, Ex-Vice President Joe Biden, and Senator Amy Klobuchar.
Iowa is just the first US state in a long process. Attention now turns to New Hampshire, where (regular) voting will take place next Tuesday, February 11.
---
Did You Know…?
Voters in the primary election don't actually elect candidates. Instead, they earn a certain number of "delegates" – people who agree to support the candidates. During the national convention this summer, around 4,000 delegates from all the states will select the nominee for president. Iowa has about 1% of these delegates.
😕
This map has not been loaded because of your cookie choices. To view the content, you can accept 'Non-necessary' cookies.