The coronavirus pandemic has had a striking effect on the presidential election in the United States, completely changing the way the election seemed to be heading, and leaving the future uncertain.
The US presidential election is planned for November 3. President Donald Trump will once again be the Republican candidate.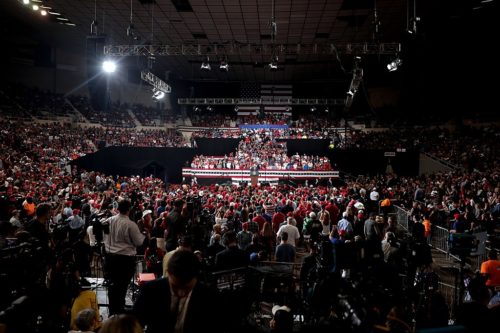 But the Democratic Party is in the middle of a long series of "primary" elections, which will decide who will face Mr. Trump in the fall. That process has been completely interrupted by the coronavirus outbreak.
The Democratic Primary Election
At one point there were as many as 25 major Democratic candidates, but now there are only two people left in the race: Joe Biden, who was vice president under Barack Obama, and Vermont Senator Bernie Sanders.
The Democratic candidates aren't really competing for votes. They are competing for "delegates" from each state who will agree to vote for the candidate at a large meeting this summer called the Democratic National Convention.
A total of 1,991 delegates are needed to win the nomination. So far, Mr. Biden has 1,217 delegates and Mr. Sanders has 914.
Just before the coronavirus outbreak hit the US, Mr. Biden won several primaries in a row and took a lead that will be very hard to beat. Many people thought Mr. Sanders would be forced to quit after a few more states held primary elections. But because of the coronavirus, many states have postponed elections.
Now it's uncertain when all the states will be able to vote. That means it will be a while before Democrats know who will face Mr. Trump in the fall. Already, the Democratic convention has been pushed back from July until August. There is even talk of holding the convention over the internet.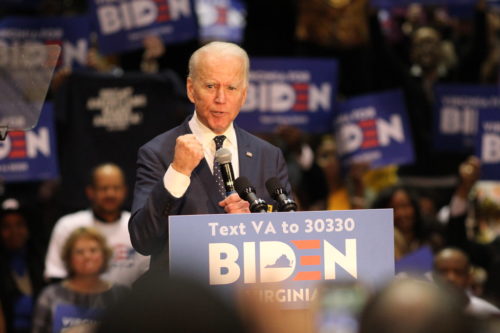 But the Democratic candidates have a bigger problem than not knowing who will win. It's reminding voters that they even exist.
Before the coronavirus outbreak in the US, Democratic candidates were constantly in the news as they traveled from state to state, giving speeches, holding rallies, and taking part in debates.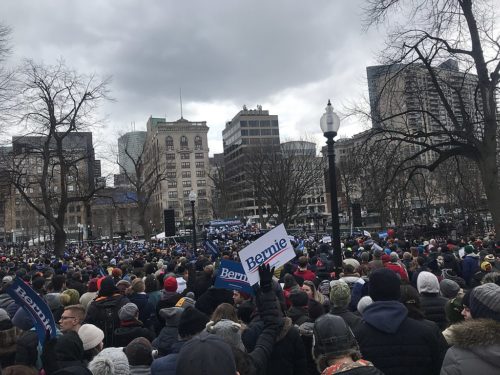 Now, like most Americans, Mr. Biden and Mr. Sanders are staying at home, and have almost no way of getting onto the news.
At the same time, Mr. Trump is holding daily briefings (meetings to give out information) with reporters, and he is on the news every night.
Many people have criticized Mr. Trump's handling of the coronavirus crisis. In his briefings, Mr. Trump has given bad advice several times and made claims that don't match the ideas of scientists and health experts.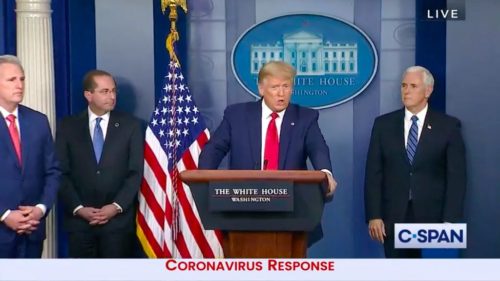 For example, when Mr. Trump introduced the idea that Americans should wear face masks when they go out (to limit the spread of the virus), Mr. Trump made it clear that he wouldn't follow the advice. The advice comes from the CDC (Centers for Disease Control and Prevention), which is the main government group working to protect Americans from diseases.
Still, by appearing on the news every night during the crisis, Mr. Trump has become more popular than he was before.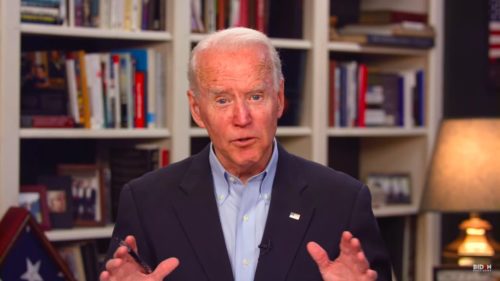 Mr. Biden and Mr. Sanders are doing all that they can to remain in the public eye. Both candidates are doing live videos from their homes, and holding interviews with reporters. Mr. Biden is working hard to point out and correct many of the mistakes that Mr. Trump is making in his briefings.
One of Mr. Sanders's main ideas has been setting up a system of free healthcare for everyone in the US. In his videos, Mr. Sanders has been using the coronavirus pandemic as an example of why a healthcare system like that would be good for the US.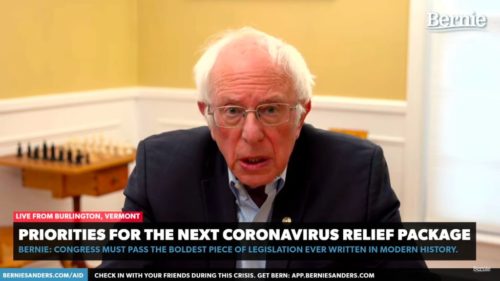 ---
Did You Know…?
Some people wonder whether the US will even be able to hold its elections in November. Other countries have faced similar challenges. Sri Lanka and Ethiopia have both delayed their elections until they can be held safely. Iran and Mali went ahead with their elections. In both places, the number of people who turned out to vote was quite low.