Blaine, Washington —(Map)
Scientists report that Asian giant hornets have been found in Washington state. It's the first time they've been found in the US. The hornets can be dangerous for humans, but they are truly a threat to European honeybees.
The Asian giant hornet is the largest hornet in the world. Most are about the size of an adult's thumb, but queens can grow as large as 2 inches (5 centimeters) long. They are striped like a tiger, have light, strong wings, and can fly as fast as 20 miles (32 kilometers) per hour.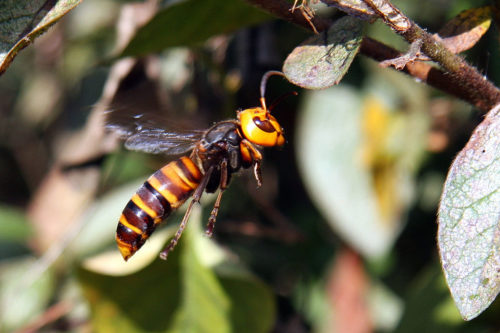 With their large eyes and sharp "mandibles", the hornets look almost evil. The mandibles are sharp claw-like pincers that allow the hornets to tear the heads off of honeybees and other insects. For larger animals, like humans, the hornets pack a wicked stinger.
The hornets are originally from Asia, where they eat wasps, bees, and other large insects. They have a hard shell, so they can't be stung back, but some Asian insects have other ways of attacking the hornets.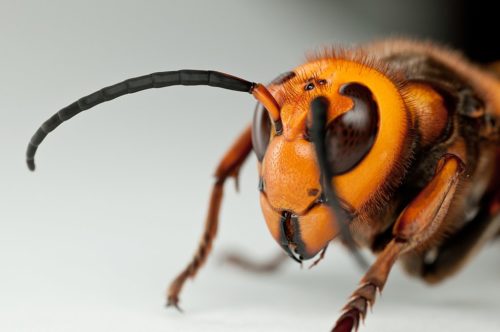 But honeybees in the US, known as European honeybees, don't have any defense against the hornets. And sadly, large numbers of European honeybees are already dying off for several other reasons. If the hornets get settled in the US, it will be bad news for the bees.
When a hornet finds a beehive, it marks it with a special chemical. Then it returns with other hornets. Together, the hornets work their way through the hive, using their mandibles to cut off each bee's head. They take the rest of the body home as food for their young.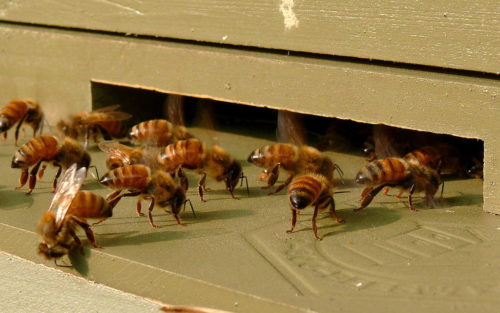 Asian giant hornets don't usually attack people. But when they're annoyed, the hornets have a long stinger that can go through thick clothes.
The hornets shoot out a strong, painful poison when they sting. If someone gets several hornet stings, they can die. The New York Times reports that, for this reason, the hornets are sometimes called "Murder Hornets". In Japan, about 50 people are reported to die from their stings every year.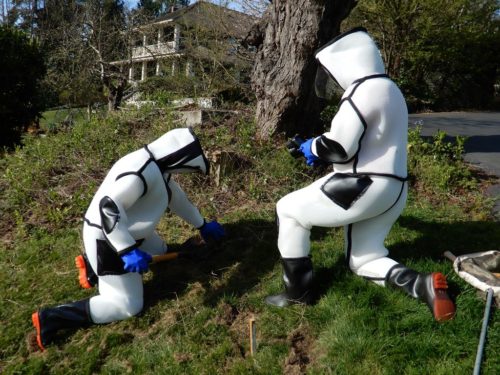 So in December, when scientists in Washington state confirmed that Asian giant hornets had been spotted, they were worried. They immediately began making a plan to find and remove the hornets. Scientists know they don't have long to keep the hornets from settling in the US for good.
The hornets become more active in April, but do most of their bee-killing closer to late summer. Since the hornets live in holes underground, often in forests, they're not easy to find.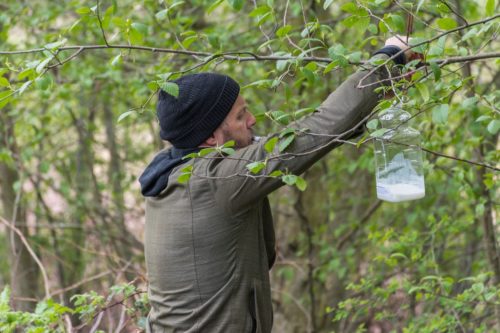 The government has worked to teach beekeepers and others how to recognize the hornets. They are also encouraging people to create traps to attract and kill the hornets.
Scientists plan to set out a pattern of hundreds of traps to catch worker hornets as they come out this spring. If the scientists catch a live worker hornet, they hope to attach a small tracker to its back, so that they can track it to its nest.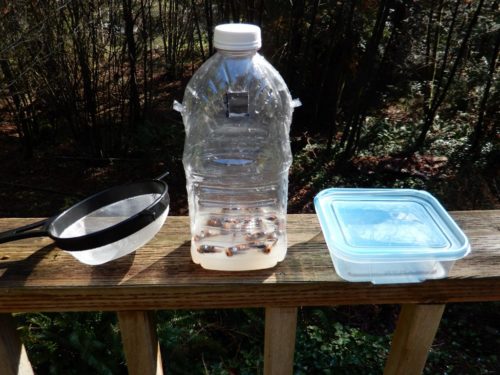 ---
Did You Know…?
Scientists in Canada are also working to track down and remove Asian giant hornets, which have been found in British Columbia.
😕
This map has not been loaded because of your cookie choices. To view the content, you can accept 'Non-necessary' cookies.