A team of scientists believe they have captured the first picture of a planet being created. The new planet is far outside our solar system and is thought to be a gas giant like Jupiter or Saturn.
The planet in the picture is known as an "exoplanet". That means a planet that isn't going around our sun. Instead, it's going around its own sun – a star known as AB Aurigae, which is about 4 million years old. Four million years may seem like a long time, but it's young for a star.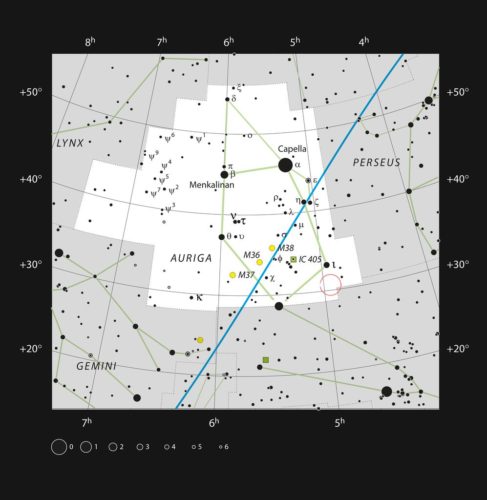 AB Aurigae, is a star about 520 light years from Earth. That's about 3,120,000,000,000,000 miles (3.1 quadrillion miles/5 quadrillion kilometers) away.
To create the pictures, a team of international scientists used European Southern Observatory's "Very Large Telescope" (ESO's VLT) in Chile. The VLT is made of four large telescopes which can work together as one even more powerful telescope.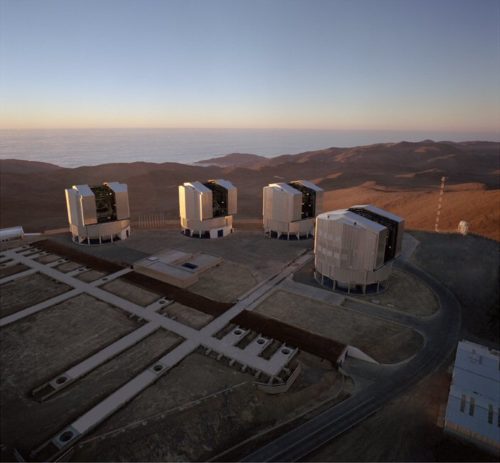 The VLT has been used to study AB Aurigae before. Scientists are interested in AB Aurigae's system because it is surrounded by a thick disc of dust and gas. These are the building blocks that planets are made of, and that's something scientists are eager to study.
Anthony Boccaletti, who led the study, says,"Thousands of exoplanets have been identified so far, but little is known about how they form."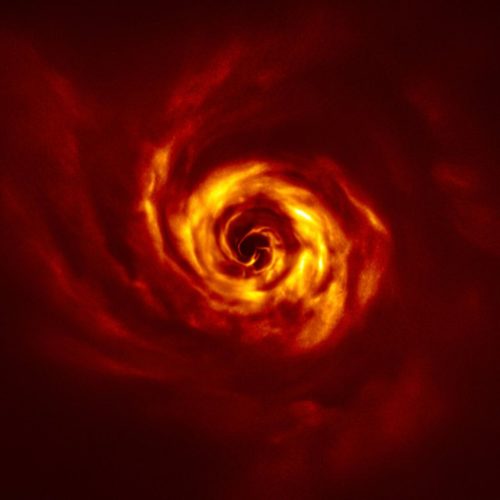 Scientists believe planets form when the gas and dust begin to gather together. As this material spins, it disturbs the dust and gas around it, and some of what is stirred up gets added to the growing planet.
The pictures from AB Aurigae don't actually show the planet. Instead, they show a "twist". The scientists believe the twist is created by a new planet, which is leaving a path behind it, almost like the path of water left behind a motorboat. As the planet orbits the star, the path begins to form a spiral shape.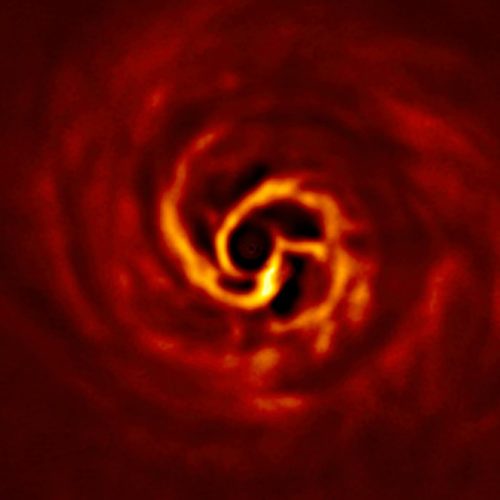 The pictures are the most detailed pictures ever taken of AB Aurigae's system. Normally, the light from the star itself is so bright that little else can be seen. To get the pictures, the scientists used a tool known as SPHERE*, which helped them block out the light from AB Aurigae and reveal the area around it.
The team believes that the exoplanet will be a gas giant, like Jupiter or Saturn. The twist is about as far away from AB Aurigae as Neptune is from our sun.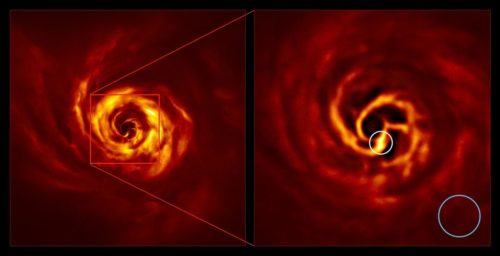 Though the scientists believe the twist is an exoplanet, they plan to continue to watch and track it. By keeping track of how quickly it moves and the path that it takes, they will be able to confirm for sure whether it is actually a planet.
* SPHERE stands for Spectro-Polarimetric High-contrast Exoplanet REsearch
---
Did You Know…?
The ESO is now building an "Extremely Large Telescope", which will be even better for studying exoplanets.